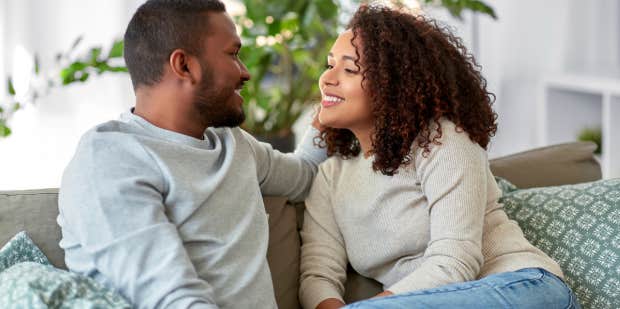 Let's rearrange the headline here as it really should read who DOESN'T want a fling during Venus in Leo on June 5, 2023? This is as good a day as any for wanting to love freely and get into something exciting. We just don't want the hassle today, but we do want the love, fun and yummy affection. So because of this wild and free transit, Venus in Leo, many of us will be chasing this glorious dream, and we will find it, too.
We want a fling, baby. Not a locked-in, contracted relationship; we just want someone to love, and if it turns into something better over time, then that's welcome, too. But as it stands, the only thing that exists is the now moment, and in the now moment, we want it light, free and non-committal.
What better transit to suit our needs than Venus in Leo? No matter what we want in love, this is the most supportive transit. If we want a deep and committed love affair, then Venus in Leo will most definitely assist, but if we want something less 'catastrophic,' we may want to place our energies on something easier, like a fling. The fun part is that, for three zodiac signs, we know exactly who to turn to, as we've already vetted them out as someone who might want exactly what we want. That's the thing with a fling; both parties must be aware that it's a fling, not a contract in blood. We want to be delighted during Venus in Leo, not bogged down in 'thoughts of the future.'
Don't get this wrong; a fling during Venus in Leo is not exactly meaningless. This potent transit can make the best out of practically any moment. Certain zodiac signs will express themselves in love and affection on this day in ways they never thought possible. We'll receive this kind of electric love in return. It's all good, whether we're flinging or committing. You can't go wrong today!
Three zodiac signs are willing to have a fling on June 5, 2023:
1. Scorpio
(October 23 – November 21)
What this day does for you is that it puts your natural feelings into perspective. You like being in a relationship but want to keep it light at this point in your life. You've thought about engaging in a fling with that one person you know, but you didn't know if they'd take you seriously, and you don't want to run the risk of breaking anyone's heart.
On June 5, 2023, you will be empowered by the transit of Venus in Leo, which works to give you strength of conviction. This means that having a fling isn't as ridiculous as you once thought it would be. You'll find out today that the person you are interested in might want to sign on for such a condition. You'll take it one step at a time to enjoy the moment without worrying about what the future may bring.
2. Sagittarius
(November 22 – December 21)
At this point in your life, you're unsure you have the energy to keep up with a relationship. It's not that you don't enjoy being in them, but you have so many other things you need to do, and you don't want to compromise your time. During the transit, Venus in Leo, you'll be compelled to pursue a fling with this one person who has expressed interest in the same with you. The time is finally right, and so is the person.
This transit is powerful and will guide you. You'll do yourself a good turn by communicating your needs right at the top. Since you don't want to be led on or tricked halfway through the fling, it's best to set up rules right at the top. If this is all about not wanting to fall in love, then this may be one of your better moves this year, Sagittarius.
3. Pisces
(February 19 – March 20)
Related Stories From YourTango:
You may be at the point in your life where you are single and not into getting into another heavy love relationship. It's not that all love relationships are heavy, but for you, they certainly have been, and you feel strong enough to start again … but with a lighter attitude this time around. If you are honest with yourself, you really just want a fling; someone to have fun with. During the transit of Venus in Leo, this idea will burn a hole in your mind, and you will come to know that it's time to follow your heart on this one.
You are free to make your own choices, and on June 5, 2023, rather than do what is expected of you (get into a committed relationship), you will take your time and experience love via a different kind of connection. This transit powers you up for what YOU want, and it will be during this time that you decide to go for the fling.
Ruby Miranda interprets I Ching, Tarot, Runes, and Astrology. She gives private readings and has worked as an intuitive reader for over 20 years.