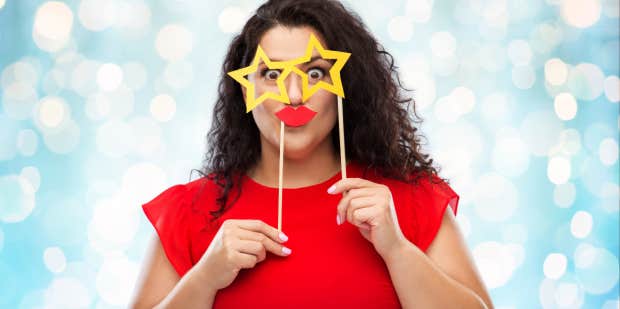 Three zodiac signs will have the best horoscopes on May 27, 2023. But before we get to Leo, Sagittarius and Capricorn, here's the astrology forecast and horoscope message of the day for all zodiac signs.
Sometimes the best thing you can do about a situation is to just leave it alone. This is not about brushing things under the rug or choosing to ignore what's happening right in front of your eyes.
This is more about knowing that some situations are truly hopeless or you don't have the capacity to directly impact a change. For some, this is directly referring to romantic relationships where you may falsely believe that your love can "change" another person. Or that you will turn a devil into an angel. It's the equivalent of wanting to turn a tiger vegan. Don't waste your time.
Saturn in Pisces is doubling down on this message at this time. This is not about accepting defeat. This is about knowing a stalemate is a stalemate. After all, if someone doesn't love you, no matter how hard you try, you will not convince them to think or feel otherwise.
You'll only end up making the situation worse or making them think that you are a creepy person they need to avoid at all costs. Some things in life cannot be forced. Now let's focus on the three zodiac signs with the best horoscopes for May 27.
Three zodiac signs with the best horoscopes for May 27, 2023:
1. Leo
(July 23 – August 22)
Clear blue skies and peace in your soul are in store for you today, Leo. But even if you live in a place where the weather is always unpredictable, you will still feel pretty good today. A lot of you are finally coming to terms with something you have been ignoring for a while. Or you have chosen to look at the situation from a fresh perspective. This is easing the tension in your heart and the knots in your bones, so to speak.
Of course, one can never erase the past. But finding closure is a great thing. And today will push you to that eventuality. You may even realize that it's not worth giving up so much mental real estate to this past problem anymore. It's no longer in your life to be of any relevance anyway.
Pallas opposite Pluto and Mars trine Neptune makes the day great for reflections. Now's the time to figure out what you consider precious and important and what someone else might consider so. And if there's a disparity between those two… well, you cannot please everyone in the world.
2. Sagittarius
(November 22 – December 21)
Today's a great day for you, Sagittarius. Some of you may feel rejuvenated after feeling low for a long time. Or you may wake up and suddenly feel powerful and strong. Mars in Leo is definitely blessing you with enhanced drive and power at this time. Nothing can make the day go badly for you. The optimism and joy will persist regardless.
If you are single or broke up with someone recently, Juno in Gemini is opening your eyes to what you want and do not want in a romantic partnership. Some of you may have been in a third-party situation and are still pretty "icked out" by the total disgrace of the situation and how some people almost lost their minds in a bid to get what they want. You have made up your mind to stay away from the ick and go your merry way.
The color red will be good for you today. All in all, you will feel assertive, strong, powerful, and in control today. Don't forget to take good care of your health.
3. Capricorn
(December 22 – January 19)
Related Stories From YourTango:
Capricorn, you need to be more discerning about where you want to go and who you want to associate with. Especially in romance. Some of you are showing too much leniency to someone who doesn't deserve it. Your benefit of the doubt is making it possible for them to either trick you or draw you into a contract that is bad for you. Don't get carried away by the surface-level shine. Focus on the meat and potatoes of the matter and you will know what to do.
Moon in Virgo is favorably placed for you today. So you will feel very clear-headed and methodical today. You may even check off your to-do list faster than usual. Although, if you were born near the end of the Capricorn season, your day will be slightly different. You are under the shadow of retrograde Pluto right now. So you may feel frustrated because of back-handed comments or people trying to undercut you behind the scenes. The passive-aggressiveness will get on your nerves today.
Some of you need to be prepared though. If you are dealing with someone who thinks you are a fool or naive, don't be surprised when they get incredibly pissed when you beat them at their own game. Just remember: if you could beat them once, you can do it again.
More for You:
Valeria Black is a tarot reader and astrology nerd, with a dash of wicked humor on the side. Follow her on Instagram for more.