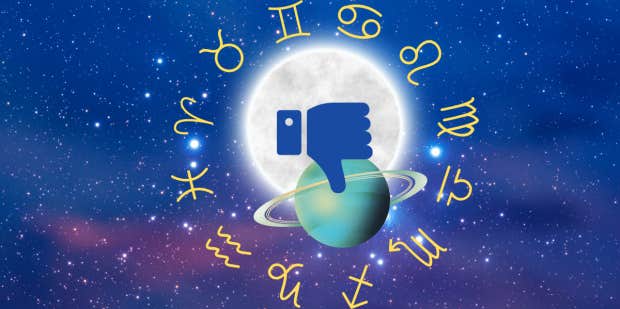 On May 29, 2023, three zodiac signs will have rough horoscopes. We are fortunate to have the transit of Moon sextile Mars as our leading influence, because sometimes we need to see what is wrong with our lives in order to figure out what is right and how to get there. This transit isn't known for its peaceful disposition, but because it is a lunar transit, we can always use whatever we find for the sake of learned wisdom.
Today is one of those days where we get to see a side of ourselves that may not necessarily please us, and worse; it may displease others as well. During the transit of Moon sextile Mars, we will do something that we recognize as wrong, and fortunately, we will instantly be able to do an about-face on it.
Three zodiac signs are more susceptible than other signs during Moon sextile Mars, and these are the signs that have short fuses, or who are prone to exaggeration. These are also the zodiac signs that make it a point to learn from their mistakes, so what, at first looks like frustration and anger, rapidly turns to self-reflection and insight, during Moon sextile Mars. The Moon is also in Libra, which gives us the add on of balance; we're not unhinged today, we're merely…tested.
Because Moon sextile Mars can also have us create hostile situations inside of our minds, we have to be very careful today as to how we express ourselves. We're not always right, nor are we here to show the world how it's done. We have to stay true to ourselves but remain discreet; our tendency to overstay our welcome is great today, so let's all pull back and have a good, long think before we dive in too deep. Which signs will grapple with today's transit of Moon sextile Mars?
Three zodiac signs with rough horoscopes on May 29, 2023:
1. Gemini
(May 21 – June 20)
It's very hard to just get by, sometimes, and this thought comes to you more often than not. You are oftentimes so torn as to what you really feel, and you also tend to be hypocritical towards yourself. You don't let yourself own your feelings as you tend to criticize them before they've gelled. During the transit of Moon sextile Mars, on May 29, you will find that you have no patience for anyone around you, not because they're bothering you, but because your own self-doubt makes you think that they will be bothered BY you.
It's a harsh day for you, Gemini, because you're so down on yourself, and you feel as though you could list a thousand things that justify this feeling. What's good about today is that you will learn from this down feeling; you've been here before, and you always walk away with wisdom. It's the wisdom born of pain.
2. Virgo
(August 23 – September 22)
Because of recent disappointments, you've sort of decided, unconsciously, that nothing is working for you and this has turned into what we call a 'bad attitude.' Simply that. You doubt things are going to work, and so you take yourself out of the equation before they get a chance to hurt you. This culminates on May 29, during the transit of Moon sextile Mars.
You will see that you are being unfair to yourself, and while that state of unfairness may feel real or inevitable, there is a shimmer of hope on the horizon, and you will have the chance to see it for what it is or to deny its power and slink back into the tar pits that you've built as your new home. You are way too comfortable in this new depression and you know it. It's definitely time to learn the lesson…and skedaddle.
3. Aquarius
(January 20 – February 18)
Related Stories From YourTango:
You feel as though you are carrying around the weight of the world, and on this day, May 29, during the transit of Moon sextile Mars, you might end up taking out your aggression on someone else, which is totally unlike you. You are not someone who passes the buck, and yet, you feel very hostile today, and that anger is making you want to vent some steam. Unfortunately, you will end up saying something nasty to a friend and that will create instant guilt in you.
What's worse is that being nasty is like the antithesis of being an Aquarius, and yet, you aren't able to fight the demons that come along with Moon sextile Mars, today. The upside is that you'll notice it all as if you were the silent witness who is there to learn the lesson in the pain. You will learn it, too, Aquarius, because learning from your mistakes is very much a part of your nature.
More for You:
Ruby Miranda interprets I Ching, Tarot, Runes, and Astrology. She gives private readings and has worked as an intuitive reader for over 20 years.