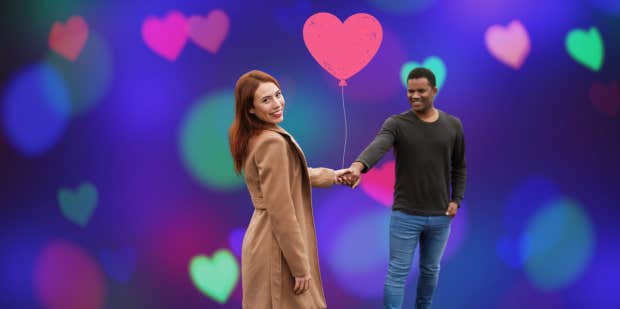 Moon square Venus will give us an edge today where love is concerned. The thing about love is we may want it in our lives, but we don't necessarily want it all the time. Or rather, on May 31, 2023, we can be honest about our true desire, we want love with no strings attached. This transit, Moon square Venus, brings out in us the desire to have our cake and eat it, too, as they say. Three zodiac signs want a 'no strings attached' love affair; easy, breezy, beautiful and then … done. It's not as if we're shutting the gate down on love, oh no, but during Moon square Venus, we simply want something that doesn't have us stuck like glue to another person, no matter how much we like them.
Hey, it happens. Not wanting to get too, too involved is definitely a thing. When we admit that this could be 'our' thing, we definitely turn a page in the book of our freedom. It's hard to bypass all the expectations laid out for us by society and our upbringing. Nobody is ever supposed to want a no strings attached romance. I mean, can this even be real? Yes, of course, it's real, and the state of wanting it this way doesn't just belong to characters found in movies. On May 31, 2023, you may even find that you are one of the folks who actually want to keep it light despite what you've taught yourself to believe.
This is where things change up. Of the three zodiac signs mentioned today, we will know that we are not here for the whole shebang affair. We want something that won't require a contract in blood. We want to love freely without it becoming a big thing. Should it become a big thing, we'll deal with it as it happens. As for now, let Moon square Venus lead the way. Which zodiac signs will respond to this call?
Three zodiac signs want a no strings attached love affair on May 31, 2023:
1. Taurus
(April 20 – May 20)
You have seen and done enough in love to feel you need a break. It's all good and wonderful, but you don't feel you can handle the heaviness of it all right now. If you had your druthers, you'd have a love affair right now, May 31, 2023, with very little attachment and much passion.
The day's transit is Moon square Venus, and you are one with its push towards individuality and peace of mind. If you are to be at peace, you must follow your drum, and today's beat is all about feeling good with someone you like without committing your eternal soul to them. You can't deal with that kind of commitment. You just want something you could consider 'no strings attached.' If you can snuggle with someone who doesn't want your life in return, you will be as happy as a clam.
2. Gemini
(May 21 – June 20)
There's only one reason you are totally down for a no strings attached love affair; anytime strings are involved you usually lose your heart and mind. You're right smack in the middle of Gemini season, and you are completely up for keeping your strength and soul intact. During the transit of Moon square Venus, you might feel amorous, but not enough to get seriously involved with anyone.
It's May 31, 2023, and you feel like making this summer fun, but you are dead serious about staying away from commitment. It's just not on your to-do list today, and you'll be the one who decides when you feel like bringing it back. As for now, you just want the sweet companionship of someone who thinks like you and wants a no strings attached kind of love.
3. Cancer
(June 21 – July 22)
Related Stories From YourTango:
You rarely admit this to yourself, but there are occasions when you don't want to be too heavily involved with someone on a romantic level. You like the trappings, and it's wonderful to express yourself in this way, but you're not sure you are ready for the deep dive that is a committed relationship.
You'll feel this way during the transit of Moon square Venus on May 31, 2023. you aren't up for drama or shenanigans. You want to have fun, play and explore the other side of your desires. You aren't always interested in lugging around an obligation, which is how you've recently come to view intense, romantic, committed relationships. During Moon square Venus, you'll be in touch with your feelings and honest with yourself; right now, you want a no strings attached love affair. Anything else will receive the response: "Pass!"
Ruby Miranda interprets I Ching, Tarot, Runes, and Astrology. She gives private readings and has worked as an intuitive reader for over 20 years.