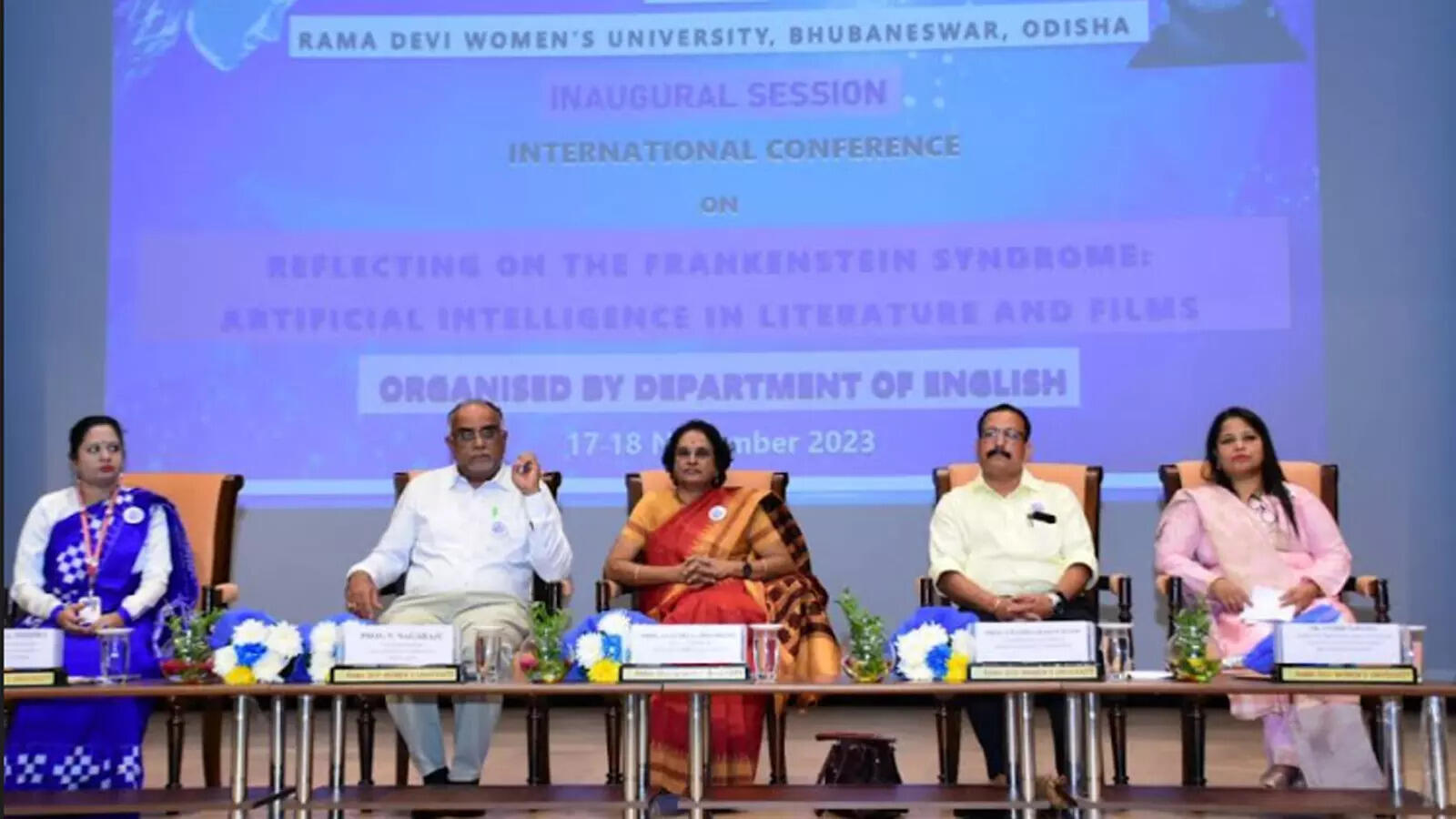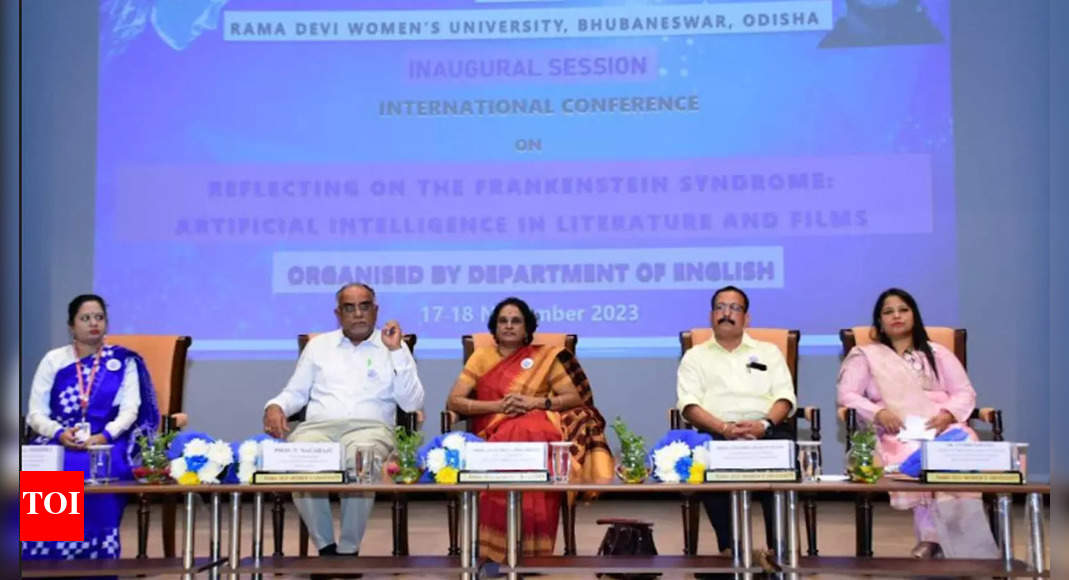 BHUBANESWAR: Artificial Intelligence (AI) cannot replace the human emotions, varied experiences and passion beautifully captured by the human authors in literature. Experts said this while attending an international conference on 'Reflecting on the Frankenstein Syndrome: AI in literature and films' organised by the RD Women's University here on Friday.
The experts also said that AI cannot be avoided in films and literature in the coming days, but they doubt whether AI can match the level of human creativity to pen down thoughts, imagination, passion and experiences.
Asima Ranjan Parhi, head of the English department, at Utkal University, said AI tools can process and supply a huge amount of information to people within no time, but it cannot create an emotional attachment, complexity of relationships, special feelings and free flow of imagination unlike the human authors do in their writings.
"I am a little conservative about the use of AI in literature. I have a lot of apprehension about this. Of course, certain fields will benefit by using AI, but it cannot create great literature like William Shakespeare, Mark Twain, Kalidasa and Rabindra Nath Tagore," he added.
N Nagaraju, vice-chancellor of GM University Sambalpur and an English professor, said the most important thing in AI discourse is the forms of consciousness, a vital component of literature and culture.
"Will AI challenge and emerge as another form of consciousness? If that happens, humans are not going to be the supreme beings on the earth. There will be differences. Now the debate is- will there be a possibility of another form of consciousness emerging through generative AI? Even many researchers are apprehensive that machines might take over humans," said Nagaraju.
Nagaraju and others explained that Frankenstein syndrome is the fear that a human creation may go against human beings. The researchers described how Mary Shelly in 1818 had first mentioned Frankenstein in her novel.
"The two-day international conference will debate on an interesting topic whether AI can overpower human intelligence. Especially, how it will affect literature and films. Now AI is unavoidable and an indispensable part of human beings. The first international conference of the English department of our university will discuss and deliberate on this question whether AI is good or bad in literature. Only time will tell how AI will affect our life. Experts from different parts of the world will debate on this," said Manisha Mishra, head of English department, RD Women's University.