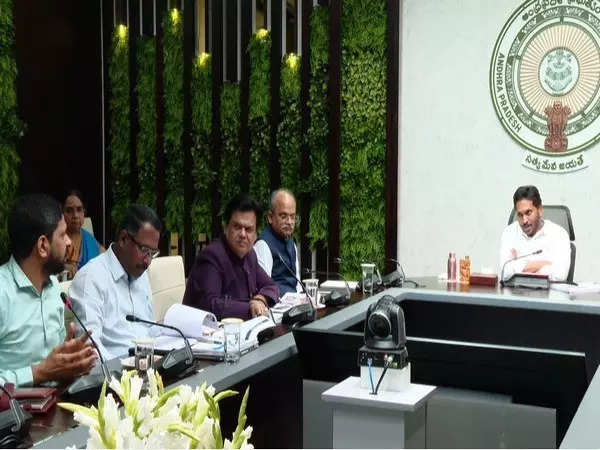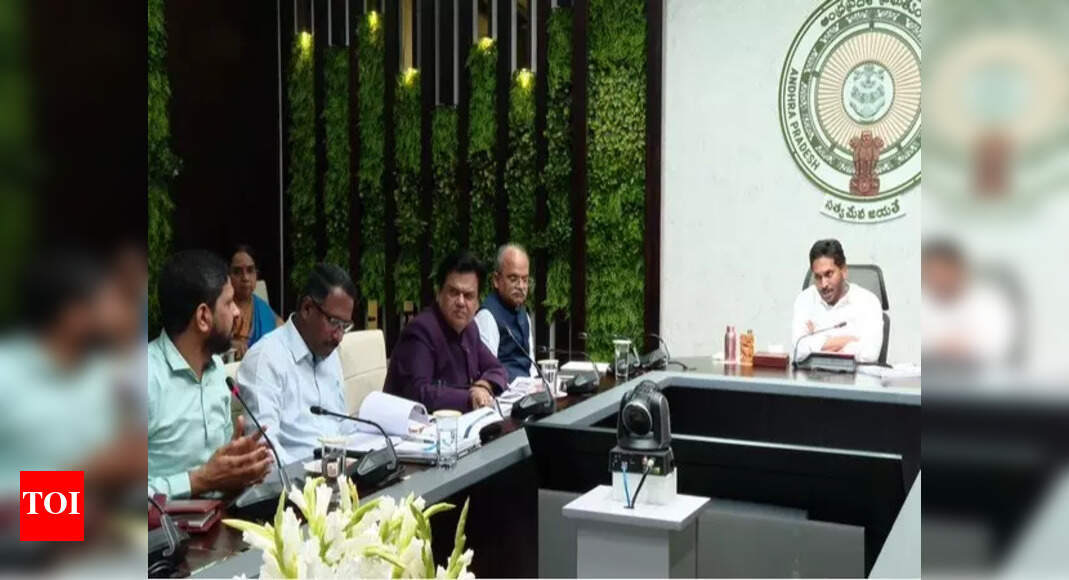 AMARAVATI: Chief Minister YS Jagan Mohan Reddy has instructed officials of the Education Department to make preparations for the distribution of a second round of tablets to Class 8 students and teachers within this year. This directive was conveyed through an official statement from the Andhra Pradesh government on Thursday.
During a review meeting conducted at the Camp Office on the same day, CM Reddy emphasized the need to organize training workshops for digital assistants employed in village and ward secretariats to ensure the effective use of these tablets.
Furthermore, he has requested the installation of Interactive Flat Panels (IFPs) and smart TVs in all classrooms of schools that have completed the initial phase of the Nadu-Nedu program by December. Additionally, he urged that by December, all schools equipped with IFPs and smart TVs should have access to full broadband connectivity, and comprehensive syllabi should be made readily available to students.
(Mana Badi Nadu-Nedu is a programme started by the Government of Andhra Pradesh to improve learning outcomes and reduce dropout rates in all schools through a variety of initiatives, including school infrastructure upgrades.)
He was informed that 30, 213 IFPs have been arranged in 4,804 schools and smart TVs have been fixed in 6,515 schools. Teachers were also given training on the use of IFPs, read the official statement further.
Taking stock of the progress in TOEFL training for students, he said that at least half an hour should be allotted daily for the purpose.
Enquiring about the steps being taken to introduce the International Baccalaureate (IB) syllabus in government schools, the Chief Minister told the officials to prepare an action plan to introduce it at least in phases and integrate it with the present syllabus, mentioning the official statement from the state government.
CM said that the profiles of the Government schools must be upgraded with the introduction of such syllabus as it makes them better than the private corporate schools and takes their status to the next level.
When CM asked about the introduction of AI subjects in Government schools, officials said that efforts are on to provide training in AI and other emerging technology subjects to students of Class 6 and above by linking schools to nearby Engineering Colleges and introducing an app.
The Chief Minister also directed them to ensure high-quality food being served to school students by implementing SOPs and adopting strict monitoring procedures, as mentioned in the statement.
Officials should also concentrate on providing nutritious food to the anaemic children who will be identified in Jagananna Aarogya Suraksha.
They said that the special drive undertaken to retain the students' strength at various levels has been giving excellent results with 100 per cent, 96.94 per cent and 74.9 per cent strength being retained at elementary, senior secondary and higher secondary school levels, according to the official statement.
83,52,738 students are found continuing their studies from class 1 to plus 2 due to the efforts of the special drive, they said, adding that 91.33 per cent of the students from class 3 to 9 have written the first assessment test in English.
Officials told him Nadu-Nedu second phase works are in full swing and in some Mandals, high schools are being upgraded into junior colleges to ensure that every Mandal has one junior college for girls.