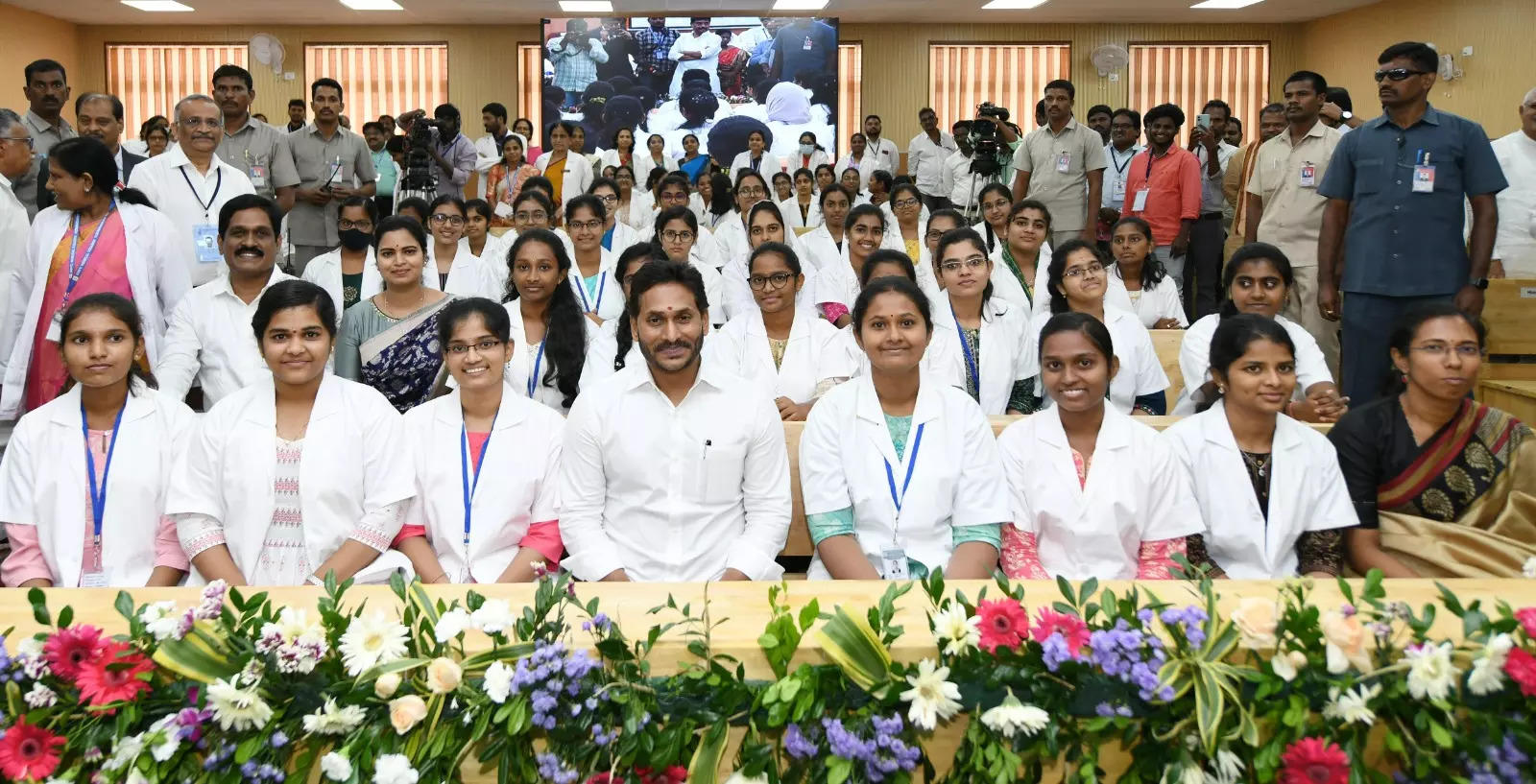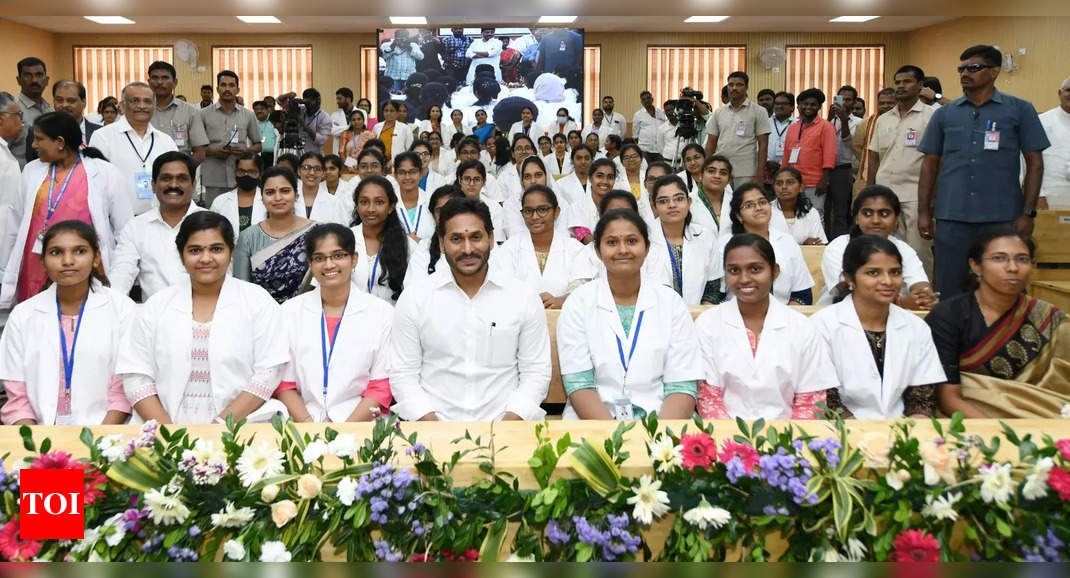 VIJAYAWADA: The first-batch students of new government medical colleges are virtually on cloud nine when they found an ultra-modern campuses on their first day of classes on Friday. The students were amazed to see the digital classrooms, advanced laboratories and amazing conference halls in the newly built colleges. The students could not resist their joy when they got an opportunity to interact with the chief minister YS Jagan Mohan Reddy little after inauguration of the new colleges.
A student Gaganasri said thanked the chief minister for his initiative of setting up new medical colleges as she could not have got the seat without the new college and additional seats in the state. She said that many of their family members and friends discouraged her from pursuing her dreams saying that it would be difficult to crack the Neet as she belongs to ST community. "I have no words to extend my heartfelt gratitude sir. I could realise my dream of studying medicine only because of getting a new college that too in my own district," said Gaganasri, daughter of a daily wager. She said that they could get treatment for her mother for cancer under YSR Arogyasri without spending a rupee. She promised to extend services to the poor with his inspiration. Koteswari of Kambhampadu village said that her father is a daily wager and mother is tailor. She could get the seat only because of the new college. She said that they were wondered to see a world-class campus in Vizianagaram for a government college.
Jaladurgam Tribhuvani of Ananthapuram district said that she could get admission into medicine after studying veterinary sciences for two years due to the launch of new medical colleges. "I could have got a seat in private college had new government college was not commissioned. This could have crashed my dreams of studying medicine as I could not afford to pay fees in private colleges," said Tribhuvani.
Sanchin Dandiya of Rajasthan who got admission in All India quota said that he did not expect a government college of this standard. He said that he had not seen any government college with such facilities. He thanked chief minister for creating such an amazing infrastructure.
PG student of GMC, Guntur, Dr Alekhya said that their college along got more than 80 PG seats in the last four years which helped them get admission. She said that the zero vacancy policy followed in AP is a role model for other states as they got full strength of teachers in the college. She said that their professors were also extremely happy with the state government clearing their promotions regular basis. Dr Iswarya of Kerala, said that she was felt happy to see a CM working so hard for the betterment of lives of poor particularly to create better healthcare infrastructure. Chief minister YS Jagan Mohan Reddy wanted all them to extend best possible services to the poor after completion of their studies.