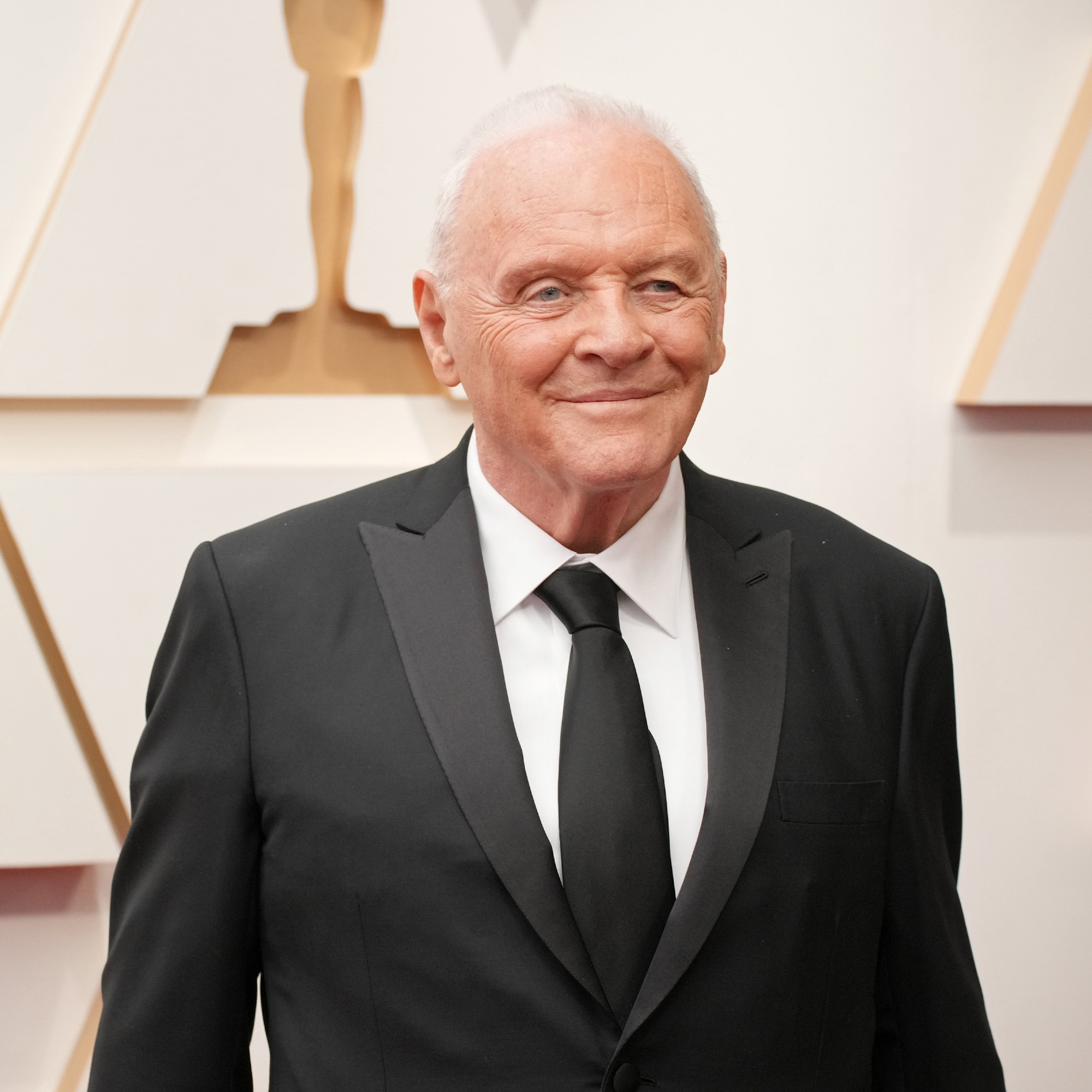 We can't think of a better way to start the day than watching Anthony Hopkins dance in his kitchen. This week, the Silence of the Lambs star took to Instagram to share a video of him having a boogie in his very stylish Malibu kitchen with a very interesting choice of lighting. And now we're obsessed with the Anthony Hopkins kitchen lighting. Not to mention those moves!
A bright kitchen lighting idea (quite literally), the actor positioned what's known as a picture light in his kitchen to illuminate his open shelving in the background. And we're already thinking about how to replicate this effect.
Is this going to be the new lighting trend? Perhaps. What a trendsetter Anthony is!
Anthony Hopkins reveals unusual kitchen lighting
This is not the first time we've been inspired by a well-known celebrity's kitchen set-up – just think of the likes of Zara McDermott's pantry of her (and our?) dreams. But the reason why we love Anthony's kitchen lighting solution debuted in his dancing Instagram reel so much is because it strays from the current norm a little.
'Deviating from the prevalent under-cabinet lighting found in contemporary kitchens, the selection of over-cabinet picture lighting introduces a unique design element that enriches both the aesthetics and functionality of the kitchen,' says Sinead Trainor, kitchen category manager at LochAnna Kitchens. 'Illuminating from above, this lighting choice effectively mitigates shadows, elegantly showcasing cabinet contents such as beloved kitchenware, glassware, and other various kitchen decor.'
She continues, 'This design style aligns with a more nostalgic approach to decor, emphasising the integration of standalone pieces that mirror individual taste. The rising popularity of nostalgic styling among homeowners is anticipated to persist well into 2024, contributing significantly to a warmer and more visually captivating atmosphere in the very heart of the home.'
The actor is clearly making the case not only for picture lighting in the kitchen, but also nostalgiacore.
But are these types of accent lights recommended for the kitchen by the experts?
'While not as popular as other forms of kitchen lighting, over-cabinet lights are becoming more and more common,' explains Al Bruce, founder of Olive & Barr. 'Chosen more for aesthetic than practical purposes, these lights are ideal for highlighting decorative pieces and look their best styled with open-shelving or placed above a large kitchen dresser.
'As they don't tend to illuminate your kitchen worktop, we would advise placing other lighting around the kitchen to ensure you have adequate light, especially when preparing food.'
Get the look
Wade Logan 1 – Light Hardwired Wall Mounted Picture Light
This Wayfair picture light is the closest to Anthony's traditional style.
John Lewis Litho LED Wall Light, Antique Brass
If you're looking for something a little bit more discreet and modern, then John Lewis' Litho light is perfect. But it's still in keeping with the antique-inspired nostalgiacore thanks to the brass finish. 'More rustic and charming brass will work perfectly in country-inspired kitchens and pair nicely alongside natural tones,' Al says.
Richard Davonport, managing director at luxury kitchen manufacturer, Davonport, concludes, 'If you want to really create a statement and make the lighting a work of art in its own right, then placing it on the outside could be an option. There is no wrong or right way of approaching accent lighting, it is a personal choice.'
We, for one, are all for it!