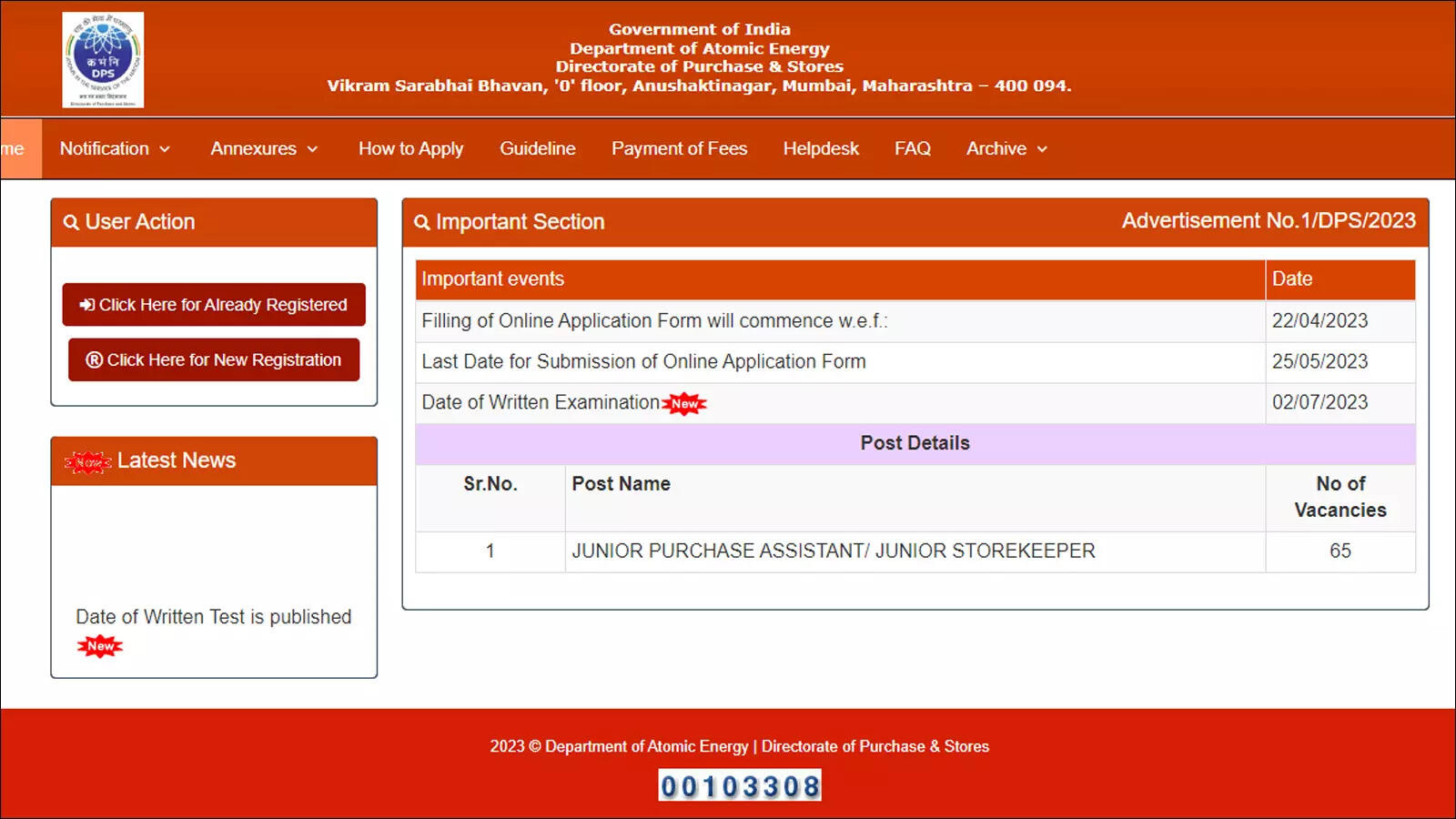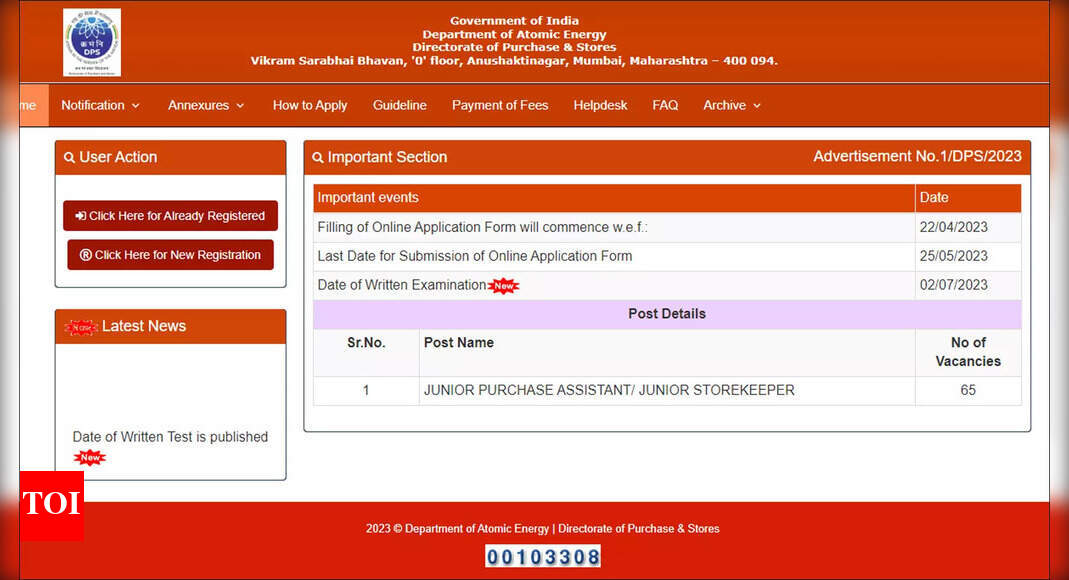 The Directorate of Purchase & Stores, Department of Atomic Energy in Mumbai has recently announced the examination date for the recruitment of Junior Purchase Assistant/ Junior Storekeeper in 2023. The examination is scheduled to take place on July 2, 2023.
The position of Junior Purchase Assistant / Junior Storekeeper falls under Group 'C' Level 4 (Rs.25500-Rs.81100) with an age limit of 18 to 27 years.
The total number of vacancies for the position is 65, with 23 vacancies for SC candidates, 8 vacancies for OBC candidates, 22 vacancies for EWS candidates and 12 vacancies for UR candidates.
The selection process consists of a Level 1 Examination, which is an objective type test, and a Level 2 Examination, which is a descriptive type test. Empanelment criteria will be based on the marks obtained in the Level 2 Examination. The Level 1 Examination serves as a qualifying exam or screening test to shortlist candidates for the Level 2 Examination. After the selection of candidates, it is mandatory for them to undergo six months of induction training.
To qualify for this position, candidates will be required to undergo the recruitment examination, which will assess their knowledge and skills relevant to the role of a Junior Purchase Assistant/ Junior Storekeeper. It is important for applicants to thoroughly prepare for the examination to increase their chances of success.
Aspiring candidates are advised to keep a close eye on further updates and notifications from the Directorate of Purchase & Stores. Detailed information regarding the examination, including the application process, syllabus, and other important instructions, will be provided in due course.
This recruitment examination presents a promising opportunity for individuals to join the esteemed Directorate of Purchase & Stores, contributing to the Department of Atomic Energy's vital operations. Interested candidates are encouraged to start their preparations and stay tuned for further updates regarding the recruitment process.