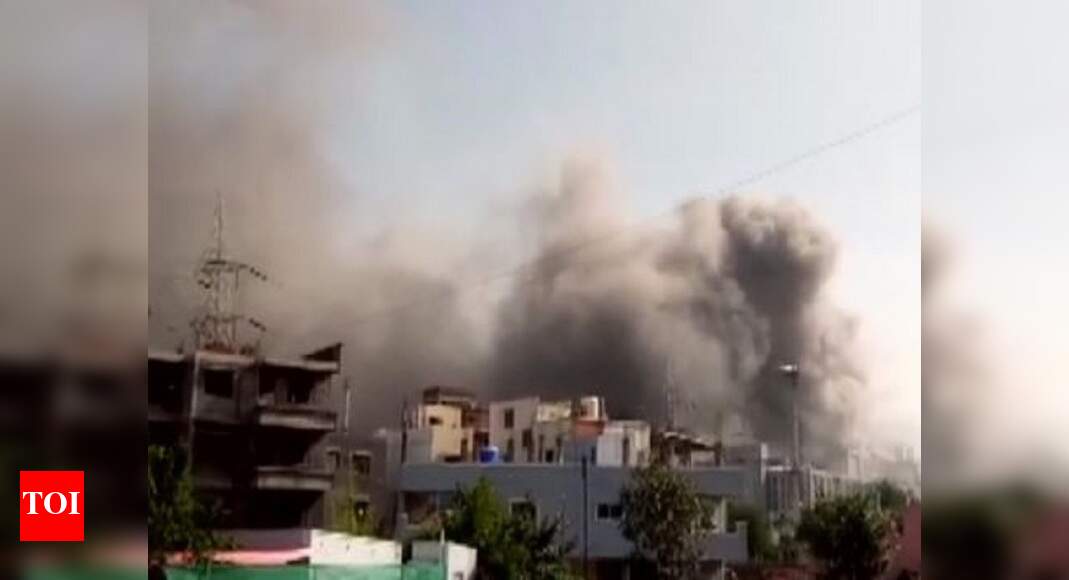 NEW DELHI: A fire broke out at Terminal 1 gate of Serum Institute of India in Pune on Thursday.
10 fire tenders have been rushed to the institute. The details regarding the cause of the fire is yet to be ascertained. No casualties due to the incident have been reported so far.
The vaccine and vaccine manufacturing plant are safe, reported ANI.
The fire continued to rage at the fourth and fifth floors of SEZ3 building inside Terminal Gate 1 of Serum Institute of India in Pune.
Maharashtra CMO in a statement said CM Uddhav Thackeray is in touch with Pune Municipal Commissioner & is taking complete on-ground updates.
Thackeray has asked directed the state machinery to coordinate & ensure that situation is under control, the statement further said.
The incident would not affect production of the coronavirus vaccine, reported Reuters quoting a source close to the world's biggest vaccine maker.
Serum Institute of India is manufacturing Covid-19 vaccine Covishield in partnership with Oxford-AstraZeneca in India.