Gauhati University terminates jobs of contractual teachers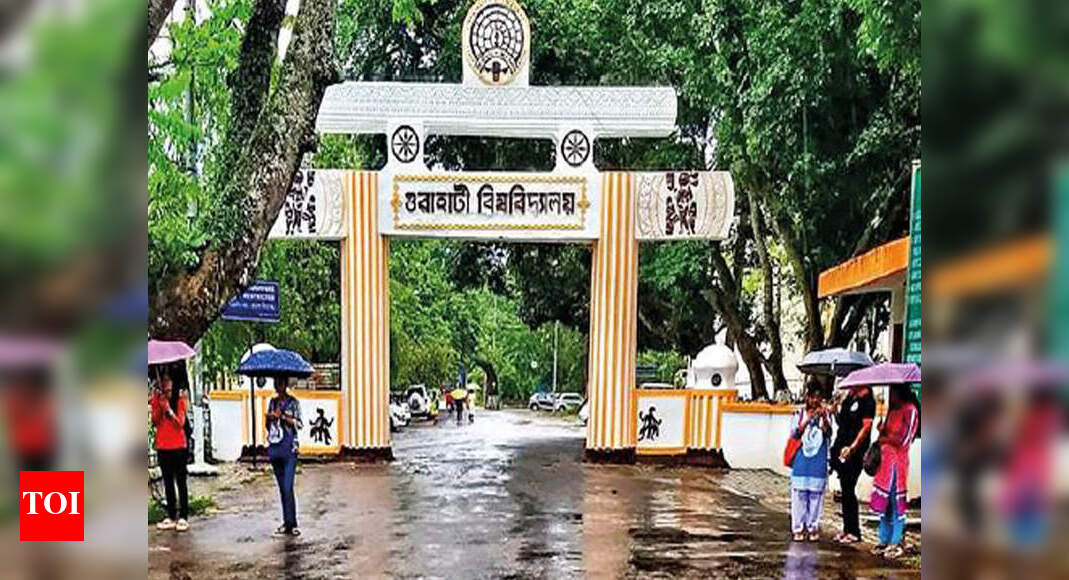 GUWAHATI: Students of Gauhati University (GU) are in trouble after the university authority terminated the jobs of all contractual teachers, numbering around 45 to 50, amid the pandemic.
Pursuant upon the directive from GU chancellor and Assam governor Jagdish Mukhi, followed by a meeting of the university vice-chancellor with him, the university has notified that all contractual appointment of teaching faculty has been stopped with effect from June 30. The order is also applicable to those teachers whose contract period was valid beyond June 30.
University sources said contractual teachers constitute around 20% of the total faculty strength of the state university. Communication and journalism, environmental science, integrated commerce, five-year LLB are among the departments which are going to be worst effected by the policy. Gauhati University Teachers' Association (Guta) has demanded immediate withdrawal of the controversial order.
Congratulations!
You have successfully cast your vote
GU vice-chancellor PJ Handique said he faced criticism from the chancellor for engaging contractual teachers. "The chancellor is of the opinion that contractual teachers have degraded the quality of education in the university," Handique said, expressing helplessness at the directive that has come from the highest authority of the state university.

GU administration had two rounds of talks on Sunday with the Gauhati University Teachers' Association and with senior officials to resolve the issue that may have serious implications on academic atmosphere.
An university insider told TOI that reminders were being issued from the governor's house for the last three years. "There may be suspicion that contractual teachers are engaged without a transparent recruitment process and become regular teachers later," the source said.

"There are some departments where about 50% of the faculty members were working on contractual basis. Students of these departments will badly suffer, if a middle-path is not evolved," the source added.
Several heads of departments were called for a meeting on Sunday evening as terminating the services of the contractual teachers will severely hit the classes and interests of the students. "Interest of the students has been of top priority. Who will conduct the classes, if we stop such a huge number of faculty members from doing the classes," the official said, adding that the move may be aimed at engaging more guest faculty who are currently working in colleges.
The Post-Graduate Students' Union of GU vehemently criticized the directive, saying that it threatens the career prospects of the students. "Till the university authority completes appointment in vacant posts and create new posts of teachers wherever required, the contractual teachers must be allowed to work in their positions," PGSU president Ullah Uddipta Borah and general secretary Parshwa Patgiri said in a statement. They said it's inhumane to remove teachers from jobs, who rendered sincere service to the university during the pandemic. They said through contractual teachers, many departments were able to maintain teacher-student ratio for years.