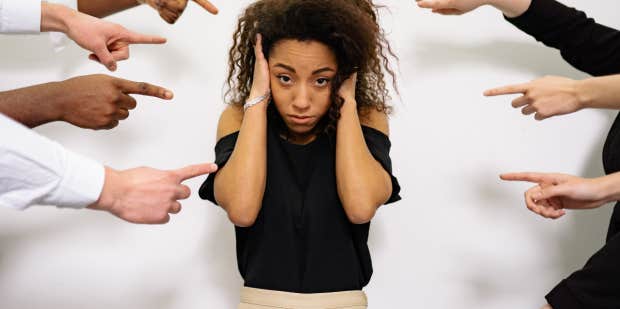 Three zodiac signs have rough horoscopes on June 1, 2023. Even if we readily admit that it's psychological, we can't help but feel that a new month means another chance to get it right. Fresh starts mean that old slates are wiped clean. We may want to rise to that challenge on June 1, but our only snag is that we also have to deal with the day's transit, which is Moon square Mars.
This transit may set three specific zodiac signs off to a bad start for the first day of the month. Sometimes we see the first day as hopeful. However, Mars's energy can make us feel jittery about starting something new. For some of us, this month only means that 'that thing' will happen, and we may dread its arrival.
What is 'that thing?' It could be the due date for a bill, or it might very well be a confrontation between ourselves and someone we really don't want to see … a legal meeting or an interview that we aren't sure we will ace. June is one of those months that is always associated with new beginnings, romantic connections, dates, fun, and nighttime meet ups.
For those very reasons, many of us might feel … intimidated. On some level, we scare ourselves off. We crumble before we even give ourselves a chance to shine. That's how Moon Square Mars works on certain zodiac signs.
We are also ushering in June with Moon trine Saturn, which isn't as forbidding as Moon square Mars, but it makes us feel like we don't belong. Saturn's energy makes us feel restricted, though the reality is that it might only be in our minds, living as paranoia. Not a fun way to start the month, but it's only Day One, and we will most certainly get past our fears. Which zodiac signs will enter the month of June with trepidation?
Three zodiac signs with rough horoscopes on June 1, 2023:
1. Virgo
(August 23 – September 22)
You have been feeling the pressure you have been building for a while now, and because it's the first day of June, you can't help but feel that 'this is it.' What 'it' is is something personal to you, but you know something willing to happen, something you dread, and that it will take place during this month. On this day, you have the nagging transit of Moon square Mars on your heels, making you feel you can't take the anticipation. Yet, there's nothing you can do about it.
You feel tense and nervous throughout this day. While you recognize that you could just as easily chill and accept that June is here and there are things you need to tend to, you'll choose the path of anxiety and stress instead. You just can't help it, and it doesn't help to have Moon square Mars on your case. Understand what needs to happen will happen when the time is right, so … relax.
2. Capricorn
(December 22 – January 19)
Your June problem is all about money and deadlines. Yes, it's the first day of June, and holy moly d,o you have a lot to get done. You thought it would all be done and gone weeks ago. Yet here you are, feeling as though you are at the mercy of the mistakes made by other people. During the transit of Moon square Mars, you'll want to snap at people and take them to task for being 'all wrong' and not living up to what's been expected of them.
You are a crude business person, and none of this seems lightweight. Your people know it, which may mean they will flee in terror upon seeing you. Nobody wants to discuss what you 'have on your mind' today, which sets your mood off even further. You are angry and looking to point the finger at someone today … and you will find that person. Stand up. The boss is coming!
3. Aquarius
(January 20 – February 18)
Related Stories From YourTango:
Oh, you seriously WANT June to be spectacular, and oh, the plans you've made … but that one obstacle got in your way, and now it seems that this first day of June is all about and not about you. You may feel like blaming others today, as Moon square Mars makes you see that this isn't your fault. If you keep up that attitude, you'll be in full victimhood by day's end.
June 1, lets you know you aren't in control of that because of the Saturn energy around you. You will be humbled today. You don't think you deserve to be humbled, but then again, you put yourself in this position. Is there a lesson you can learn from all of the universes that seem to want to tell you that not everything happens according to plan, even when your intentions are good. The more you accept this, the easier it all gets. Don't lock in too hard, Aquarius. Don't set yourself up for disappointment.
Ruby Miranda interprets I Ching, Tarot, Runes, and Astrology. She gives private readings and has worked as an intuitive reader for over 20 years.