<!–
–>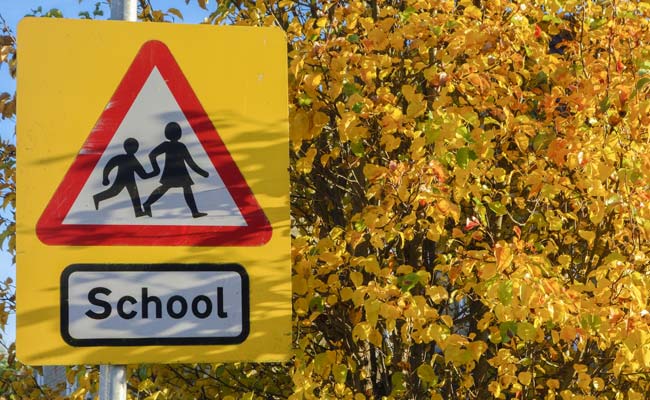 London:
Hundreds more school buildings in England might be crumbling and unsafe, Britain's education minister said on Monday, after authorities ordered 104 schools to shut buildings with old and weak concrete.
The revelations of crumbling school buildings just days before the start of a new term has sparked anger among parents and teachers, and represent a new political headache for Prime Minister Rishi Sunak ahead of an election expected next year.
The issue has added to the impression of decaying public infrastructure in Britain, which has faced months of disruptive strikes by workers including in hospitals and schools.
Education Secretary Gillian Keegan said the government was still waiting on responses from around 10% of the 15,000 schools in England which were sent surveys to identify those at risk.
The buildings in question contain Reinforced Autoclaved Aerated Concrete (RAAC), a lightweight form of concrete commonly used in walls, floors and ceilings during the 1960s-80s but now considered weak and unsafe.
Mr Keegan said schools which are suspected to have RAAC would be inspected in the next two weeks.
"Most of them won't have RAAC," she told BBC Radio. "It could be hundreds more."
A majority of the currently affected schools would still be able to operate largely normally, the government has said.
Heaping more pressure on Rishi Sunak, the former top civil servant in the education department said that Prime Minister Sunak, in a previous job as finance minister, had halved annual funding to repair schools, when the department had asked for it to be doubled.
"We were saying there is a critical risk to life if this programme is not funded," former Permanent Secretary Jonathan Slater told BBC Radio. "I was absolutely amazed to see … the decision made by the government."
The opposition Labour Party accused Mr Sunak of "putting children's lives at risk", saying the government did not take repeated warnings about crumbling schools seriously.
(Except for the headline, this story has not been edited by NDTV staff and is published from a syndicated feed.)