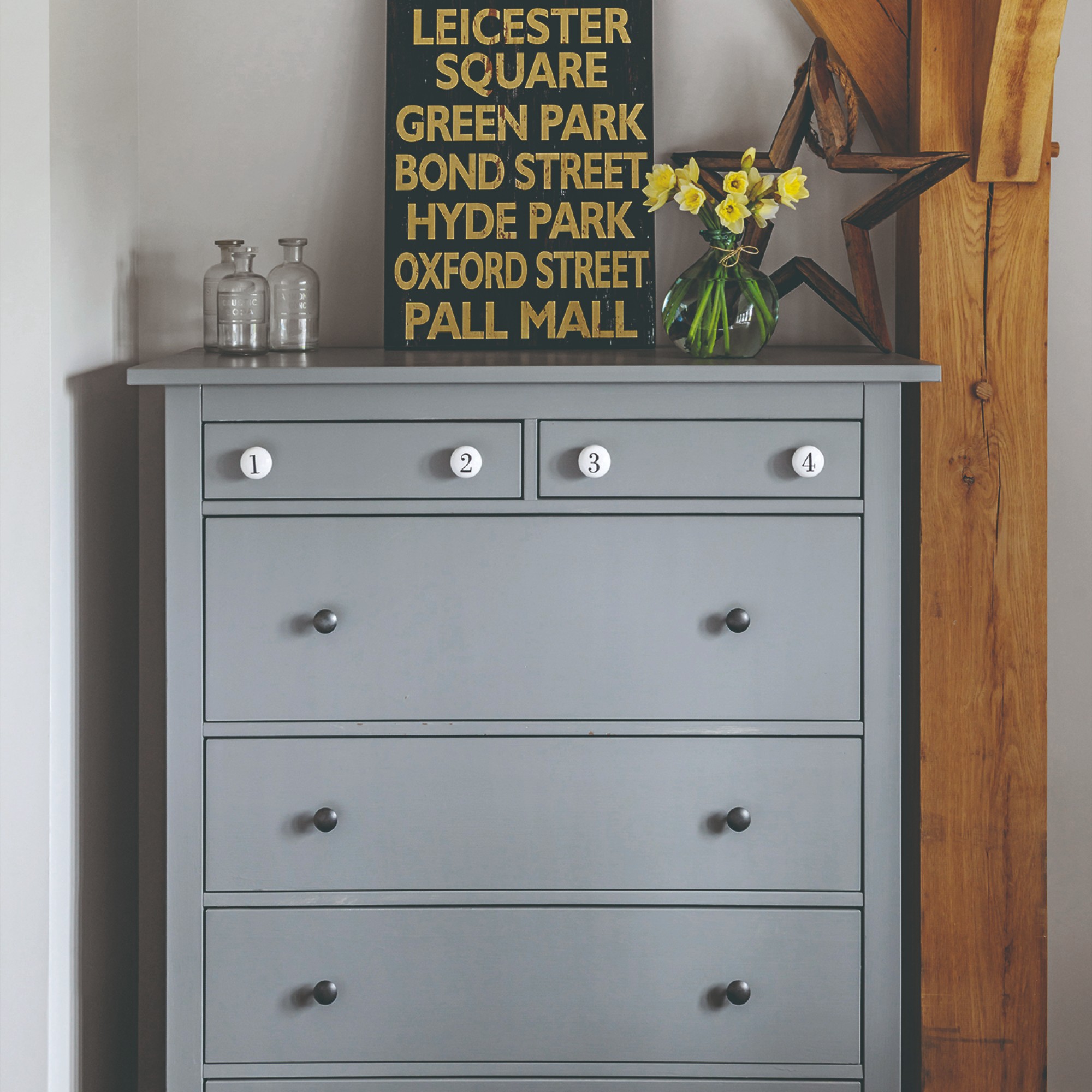 Attention everyone! The iconic IKEA HEMNES chest of drawers has a brand new colourway, joining the existing white and grey shades we've known and loved for so many years. Drum roll please – it's blue!
To say we were shocked by this piece of news would be an understatement. While the existing colours are very neutral – pretty much anything goes with white and grey – this new muted, silvery blue shade is a striking contrast. Perhaps you won't even need to learn how to paint IKEA furniture after all (if you like blue, that is).
But judging by the predicted colour palette of 2024, blues are going to be big so we reckon this new colour is going to be pretty high in demand.
IKEA HEMNES chest of drawers new colourway
The new IKEA HEMNES chest of drawers in blue stain is very reminiscent of our favourite TikTok IKEA hack with a BILLY bookcase painted in Farrow & Ball's Sardine blue. Is this where the brand got the idea for the shade?
Perhaps. But it's also a sign that IKEA is up to speed with the latest and upcoming home decor trends.
'As we approach 2024, the trend forecast for interior design points towards the rising popularity of blue furniture,' says Kate Palmer, creative director at The Painted Furniture Company. 'This trend appears to be rooted in a collective desire for tranquillity, balance, and a connection to nature within our living spaces. Blue, often associated with calmness and serenity, is becoming a go-to colour choice for furniture, reflecting a shift towards creating harmonious and soothing environments in our homes.'
Jorge Hernandez, product and design manager at Crosswater, a brand manufacturing bathroom furniture, supports the idea of creating a statement. 'Blue colour accents are coming back following their presence in interiors for some time. We will see a resurgence in individual pops of bold blue hues that no longer need to match features across the whole home.'
So you don't have to match your dresser to everything else in your home. Your IKEA HEMNES chest of drawers can be a pop of colour that draws the eye. Or if you'd prefer, you can go for the IKEA HEMNES bedside table that's ever present in most homes, now also available in the same blue stain.
But even if you're not a huge fan of colour, you might find yourself attracted to this new colourway as it is a muted, sophisticated variation of blue. And that's exactly the type of blue that we can look forward to seeing everywhere in the coming year.
'Muted and sophisticated tones of blue are expected to dominate the scene in 2024. Subtle variations, such as dusty blues, soft ceruleans, and muted navy hues, are anticipated to be favoured. These tones not only contribute to the overall calming atmosphere but also provide versatility, allowing for easy integration into a variety of design styles and colour schemes,' Kate concludes.
Now we're already thinking ahead about what the next colour will be and when will IKEA grace us with it.