India Are Hiring Specialists Like Rahul Dravid Who Have Cricketing And Organizational Skills: Salman Butt
Former Pakistan captain Salman Butt has heaped praises on Rahul Dravid, who will coach the Indian team in their upcoming tour of Sri Lanka. India and Sri Lanka will lock horns in three ODIs and as many T20Is in Colombo from the 13th of July. Salman Butt believes that the former Indian captain is not only blessed with immense technical skills, but also man-management skills.
Rahul Dravid has been one of the masterminds behind Indian cricket's recent rise in the fraternity. The 164-Test veteran who serves as the head coach of the National Cricket Academy in Bangalore has been responsible for the development of several youngsters. With Ravi Shastri set to be in England with the first-choice players for the five-Test series, Dravid will coach the side in Sri Lanka.
Salman Butt pointed out that India has hired specialists who have specialized themselves not only in cricketing skills, but also organizational ones. The 36-year old reckoned that Rahul Dravid is the perfect man for the job as he has seen it all in the game and been a successful captain during his tenure.
"India are hiring specialists to train their players. Not only specialists in cricket skills, but also ones who are organizational specialists, who can guide teams in the right direction. A person who is now working with the team but has in the past run the side as well. Rahul Dravid has been the captain as well. And it wasn't if he was the makeshift captain and or a failed leader, who was sacked. In fact, he was a successful skipper," Butt said in his Youtube channel.
Dravid has proved himself in the toughest conditions: Salman Butt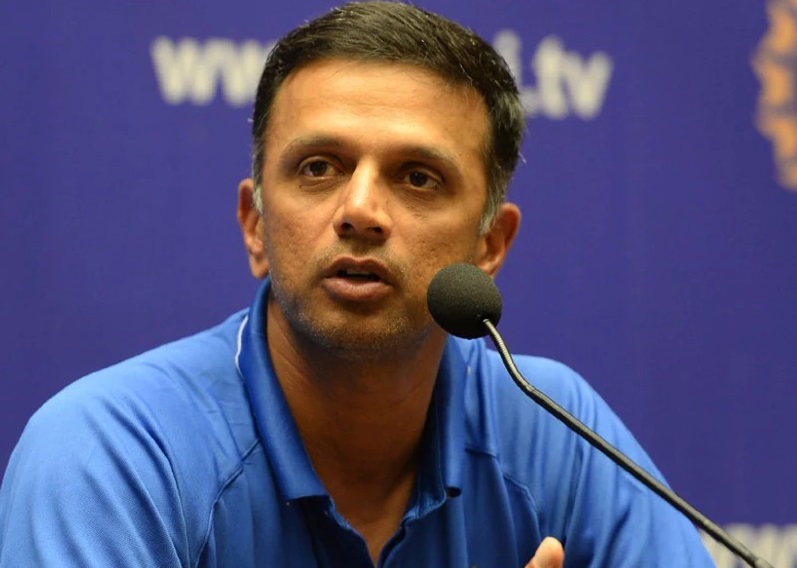 Salman Butt iterated MS Dhoni's example as he captained Sachin Tendulkar, VVS Laxman, and Virender Sehwag, and gained their respect eventually. The former Pakistan opener stated it's not an easy job that Dhoni did and observed that Rahul Dravid has organizational skills. Butt further said that the 48-year old has also excelled in the toughest of conditions, making it easier for him to teach the youngsters how to get by those.
"Organizational skills of the (Indian) players can be judged from the fact that, even with five-six big names, a team managed to work towards a goal in a united manner. Dhoni captained Dravid, Ganguly, Tendulkar and Laxman. It is not an easy job. I had seen during my playing days, the captain respected the seniors, who reciprocated by backing their leader. So Dravid obviously has organizational skills. Add to it, his technical expertise. Dravid has proved himself in the toughest conditions. So he knows what to teach the youngsters since he has gained that experience," he added.
Also Read: IPL 2021 2nd Phase: 10 Unsold Players Who Can Make A Comeback As Replacements