Jawaharlal Nehru University approves CU-CET from next session, leaves opinion divided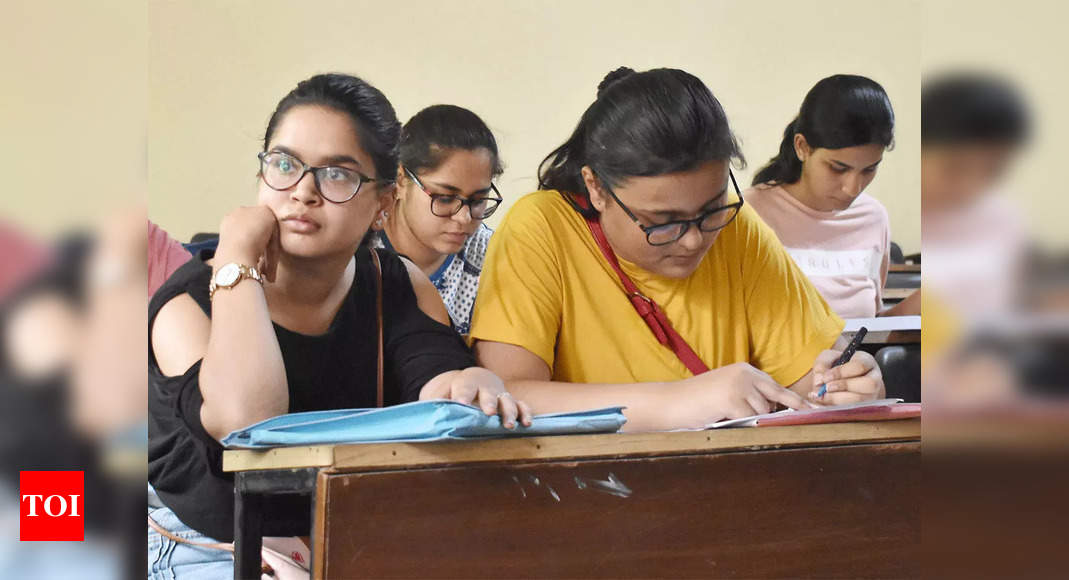 NEW DELHI: Jawaharlal Nehru University (JNU) on Wednesday paved the way for implementation of Central Universities — Common Entrance Test (CU-CET) from the next academic session. All entrance examinations will be held through CU-CET, to be conducted by National Testing Agency (NTA), the university stated in a notification.
During deliberations in an academic council (AC) meeting on Wednesday, a "large number of members" emphasised that CU-CET would provide a "level-playing field to the numerous eligible students from across the country, reducing the burden of taking several entrance examinations", Jayant K Tripathi, JNU's director of admissions, said in the notification.
Congratulations!
You have successfully cast your vote
Referring to a meeting held last March, the notification added that the decision was "in conformity" with a decision taken in it. However, JNU Teachers' Association (JNUTA) said no discussion on CU-CET took place even in that meeting and it was only one of the several recommendations of the advisory committee on admissions.
According to the recommendations, "As far as the JNUEE 2021-22 is concerned, the committee recommended that JNU should conduct JNUEE as per schedule through NTA. However, in case of receiving any direction from MoE/UGC, the university will accordingly adopt and admit students through CU-CET."
Several sections of students' and teachers' bodies claimed that proper deliberations weren't held before placing the proposal at the AC meeting. According to some AC members, the proposal on CU-CET was included in the additional agenda, which was shared among the members late on January 10.
A day before the AC meeting, 111 faculty members urged the administration to send the CU-CET proposal back for further discussions. "Since this is a matter that requires extensive deliberation, given the interdisciplinary nature of JNU's programmes of study, we request the AC to refer the agenda item for discussion at the school and centre level," their letter read.

JNUTA alleged that the vice-chancellor neither placed this letter on the table nor did he allow people to raise apprehensions regarding the adoption of CU-CET at the meeting. Some AC members requested discussions at the school or centre level, "but unfortunately, the caretaker VC did not allow their concerns any space and muted the speakers abruptly", it claimed.

In a letter to the VC, JNU Students' Union said, "Many universities, including JNU, offer programmes and courses that are unique to the university. A 'one size fits all' approach of CU-CET will be detrimental and will not be sufficient to accommodate the diverse range of programmes offered in different universities."