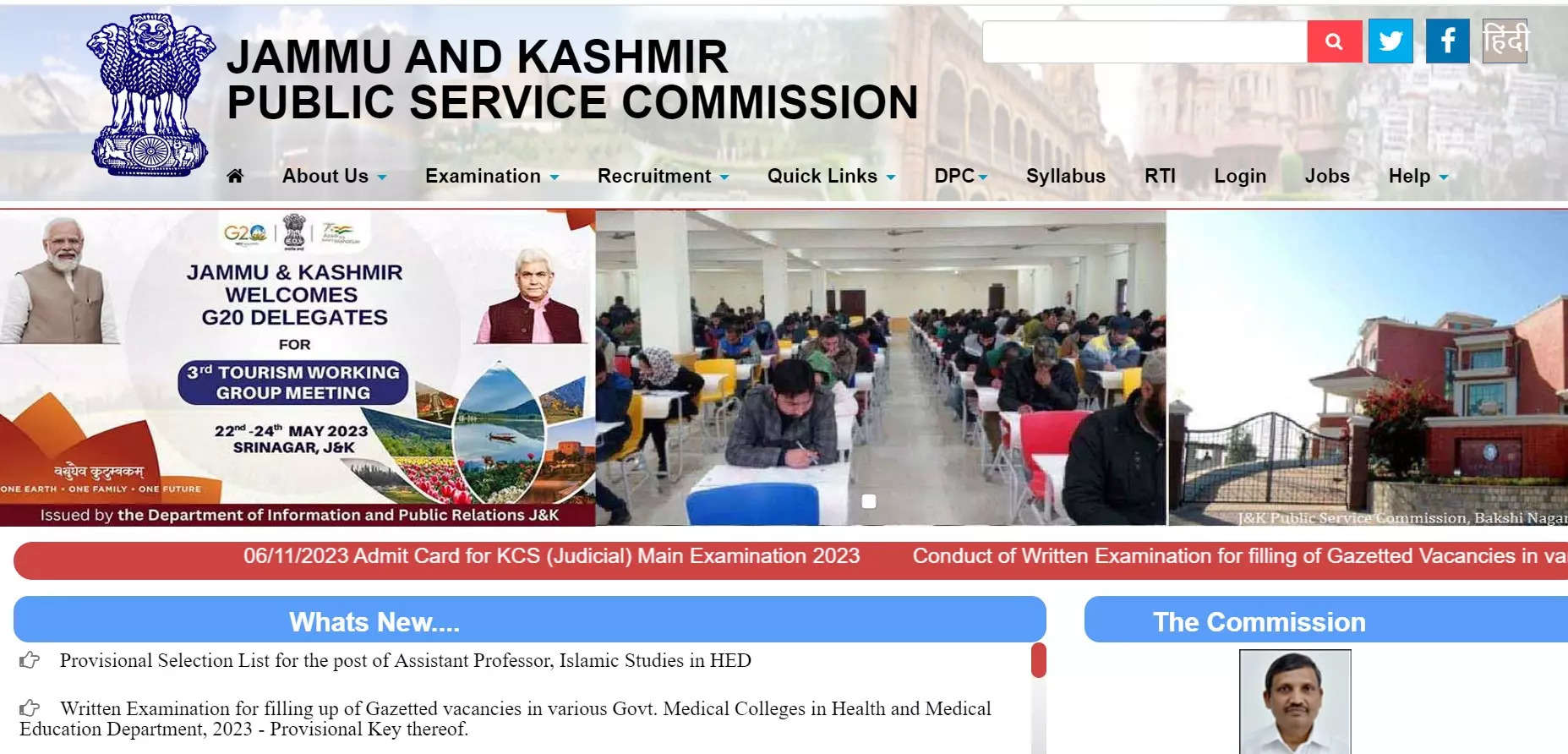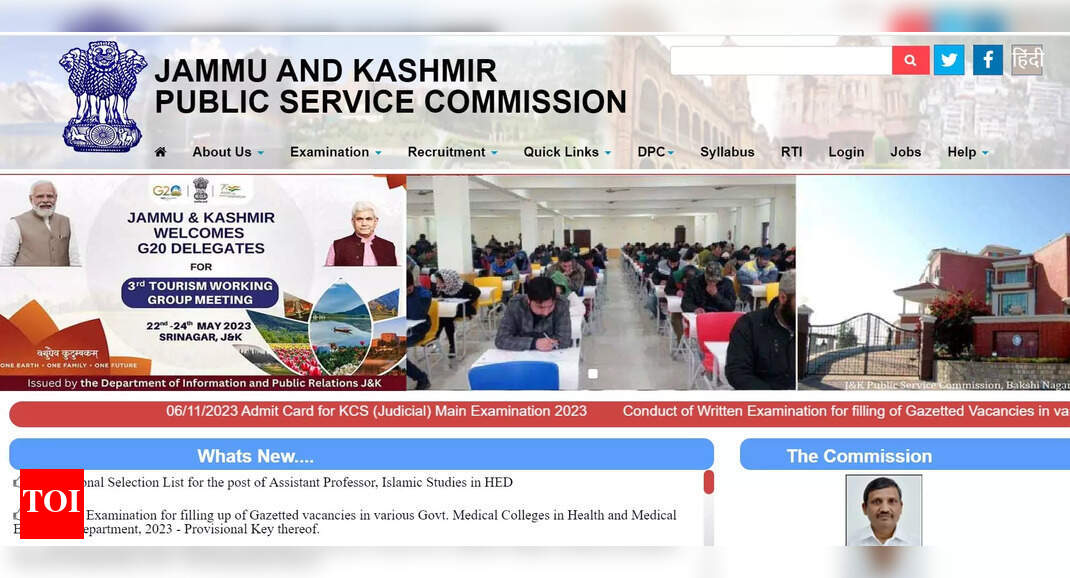 JKPSC Recruitment Schedule 2024: The Jammu and Kashmir Public Service Commission has released the recruitment examination calendar for 2023-2024. Candidates who have applied for various JKPSC recruitments can check the examination schedule on the official website at jkpsc.nic.in.
The Commission has released the dates for the exams set to be conducted in November, December 2023, and January 2024.As per the schedule, the exams will begin on November 26, 2023, and conclude on January 28, 2024. On the first day of the examination calendar, the candidates who have applied for the posts of Medical Officer and Assistant Professor across different subjects will appear for the exam.
Candidates may note that the examination calendar is tentative, not final. The session/timings of the examination will be notified separately by the Commission.
JKPSC Examination Calendar for November, December 2023
| | | |
| --- | --- | --- |
| S. No. | Name of the Discipline | Date of Examination |
| 1 | Medical Officer (Backlog) | 26.11.2023 |
| 2 | Medical Officer (Allopathic) | 26.11.2023 |
| 3 | Assistant Professor Computer Application | 26.11.2023 |
| 4 | Assistant Professor Retail Management | 26.11.2023 |
| 5 | Assistant Professor Agriculture Technology | 26.11.2023 |
| 6 | Departmental Exam of Accounts Clerk Course (ACC) | 04.12.2023 to 07.12.2023 |
| 7 | Departmental Exam of Subordinate Accounts Course (SAC-II) | 04.12.2023 to 11.12.2023 |
| 8 | Horticulture Development Officer | 10.12.2023 |
| 9 | Fisheries Development Officer | 10.12.2024 |
| 10 | District Sericulture Officer | 10.12.2025 |
| 11 | Assistant Floriculture Officer | 10.12.2026 |
| 12 | Departmental Exam of Subordinate Accounts Course (SAC-1) | 12.12.2023 to 16.12.2023 |
| 13 | PTI Govt. College of Engineering and Technology | 17.12.2023 |
| 14 | PTI Higher Education Department | 17.12.2024 |
| 15 | Librarian in Higher Education Department | 17.12.2025 |
| 17 | Librarian in GCET | 17.12.2023 |
| 18 | Assistant Director (Forest Protection Force) | 24.12.2023 |
| 19 | Assistant Professor in BBA/MBA Management | 31.12.2023 |
| 20 | Assistant Professor in Fashion Technology | 31.12.2023 |
| 21 | Assistant Professor in Information Technology | 31.12.2023 |
| 22 | Assistant Professor in Social Work | 31.12.2023 |
| 23 | Assistant Professor in Hospitality and Catering Technology | 31.12.2023 |
| 24 | Assistant Professor in Mass Communication | 31.12.2023 |
| 25 | Assistant Professor in Mass Communication/BM/MMC/MCVP/ Television & Film Making | 31.12.2023 |
Download: JKPSC Examination Calendar 2023-24
Frequently Asked Questions (FAQs)
Question 1. When are the exams scheduled to take place according to the released calendar?
Answer. The exams are scheduled to begin on November 26, 2023, and conclude on January 28, 2024. The first day of the examination calendar includes tests for the positions of Medical Officer and Assistant Professor across different subjects.
Question 2. Is the JKPSC Examination Calendar final or tentative?
Answer. It's important to note that the examination calendar released by the Commission is tentative, not final. Candidates should stay updated as any changes or updates will be notified separately by the Commission, including session/timing details for the exams.
Question 3. What are some of the key exams listed in the JKPSC Examination Calendar for November and December 2023?
Answer. The examination calendar includes a variety of exams such as Medical Officer (Backlog and Allopathic), Assistant Professor in various disciplines, Departmental Exams, and positions like Horticulture Development Officer and Fisheries Development Officer.