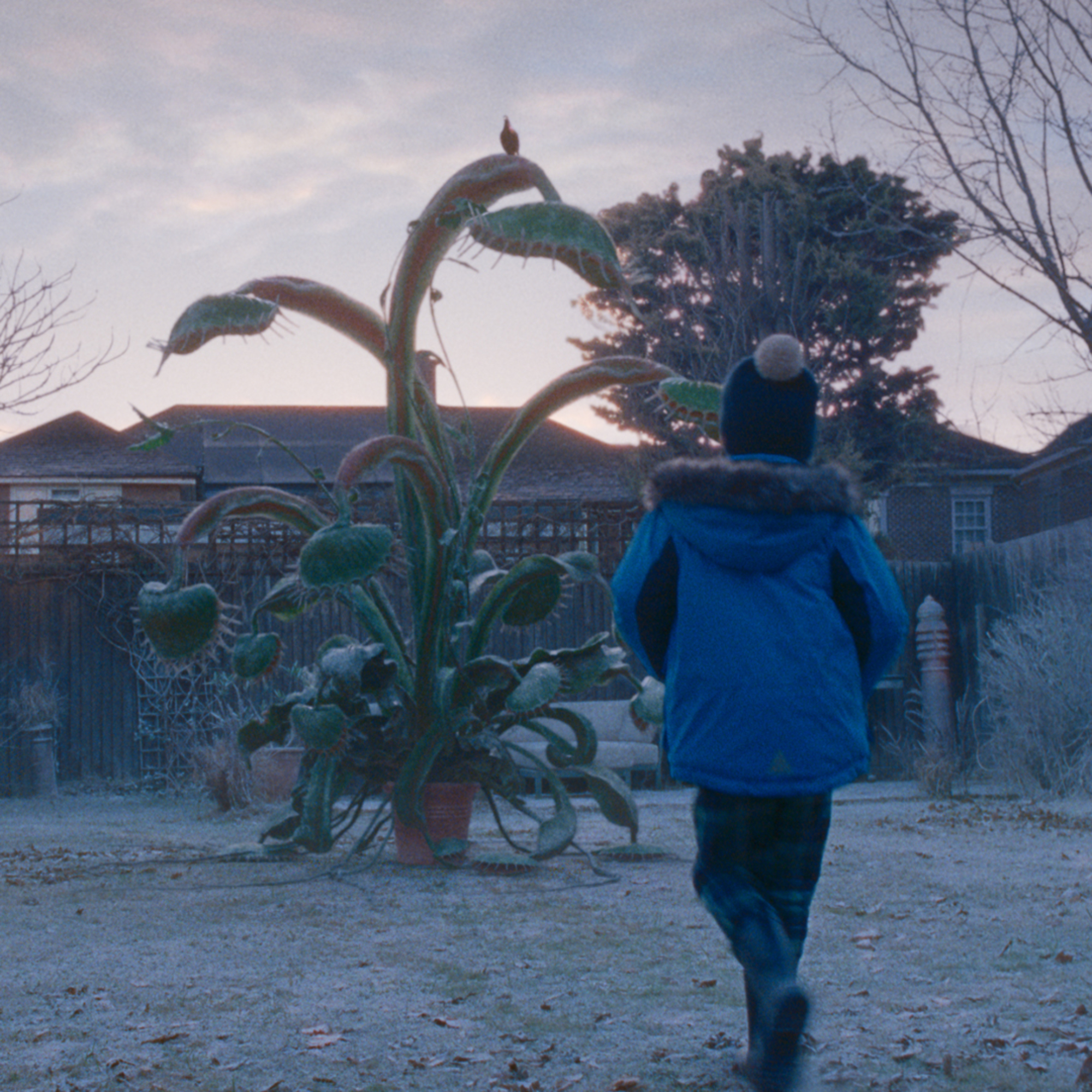 The highly-anticipated John Lewis Christmas advert is here! This can only mean one thing: it's finally socially acceptable to start brainstorming our Christmas ideas.
We don't think there's quite a rite of passage to welcome Christmas that even comes close to when the seasonal adverts begin gracing our screens, and the John Lewis Christmas advert is one that has long become a staple in our Christmas countdown. Let's face it, has the festive season even begun if the John Lewis Christmas advert hasn't aired yet?
This year's seasonal advert 'Snapper, the Perfect Tree' features a character that we're particularly excited to welcome into our homes this winter, Snapper, the (very loveable) Venus flytrap. He's not like your typical Christmas tree by any means – in fact, we think he might be even sweeter.
John Lewis Christmas advert 2023
This year's John Lewis Christmas advert focuses on celebrating classic and changing Christmas traditions and the joy we find in sharing them together. It's all about enjoying age-old tradition, as well as learning to embrace the new (like the ever-changing Christmas tree trends we see year in and year out).
The advert begins with a little boy who comes across a box labelled 'Grow your own perfect Christmas tree' while sifting through items at a vintage market.
The boy takes the seed home and lovingly nurtures it, wholeheartedly believing he is cultivating a perfect Christmas tree. However, things go slightly awry when the fast-growing plant – an energetic and mischievous Venus flytrap named Snapper – becomes a life force of its own and is cast out into the cold, replaced by a more traditional artificial Christmas tree.
But of course, it's never all doom and gloom in John Lewis' Christmas adverts. Come Christmas day, Snapper is embraced back into the family's life, giving out presents with such exuberance that the family find a new joy in gathering around their, albeit unconventional, 'Christmas tree'.
The advert was truly a tear-jerker and a mood-lifter all in one, but we wouldn't have had it any other way.
Watch the John Lewis Christmas advert 2023
The John Lewis Christmas advert 2023 is the first by Saatchi and Saatchi, showing how the unusual and unexpected, over the conventionally 'perfect', can lead to a joyful time together for everyone.
And don't even get us started on the incredible original soundtrack sung by legendary tenor, Andrea Bocelli. A proportion of the proceeds from the charity single 'Festa' (which means 'celebration') will go to John Lewis Partnership's Building Happier Future charities to help care for experienced young people and families in need.
The seasonal advert also follows the launch of the John Lewis Festive Traditions Tracker 2023, which includes the latest insights into people's changing Christmas habits.
Commenting on the long-anticipated advert, Charlotte Lock, customer director for John Lewis says, 'We are a nation that loves the traditions of Christmas – from classic traditions like pantos and putting up the tree to evolving new ones like crafting our own presents and Zoom get-togethers. Many of us have our own unique festive traditions and that makes them even more special.'
'The film celebrates themes of family and evolving traditions and shows that a 'perfect' Christmas is finding joy together with loved ones, whatever your traditions.'
The John Lewis Christmas advert 2023 is the retailer's most interactive and shoppable advert yet. You can shop nearly everything seen in the advert, including selected furniture and festive decorations included in this year's John Lewis Christmas shop.
This year's ad also has the widest-ever range of associated merchandise. That's right, you can nurture your very own personal Snapper, whether that be in the form of plush toys, baubles, pyjamas, sweet treats, and more.
The adventures of the mischievous Snapper will also continue in a series of product adverts, showcasing a great selection of must-have Christmas gifts such as some of the best air fryers, coffee machines, and home fragrances.
A digital advent calendar on the John Lewis app will see Snapper reward myJL members with exclusive rewards throughout December, as well as the launch of a special AR filter where fans can bring Snapper into their own homes.
And if you were keen to spot the wannabe Christmas tree mascot out and about, Snapper will be part of this year's iconic Christmas at Kew Light Trail as well as viewable on Oxford Street, London. You'll also be able to spot Snapper in various John Lewis store window displays.
FAQs
When will the John Lewis Christmas advert be released?
The John Lewis Christmas advert 2023 was released to the public today, Wednesday 9th November, at 8am via John Lewis' social media channels.
As well as debuting online, the John Lewis Christmas advert 2023 will also air on Channel 4 on Friday 10th November during Gogglebox.
All things considered, perhaps the idea of an unconventional Christmas tree doesn't seem so bad now – if they're anything like the very loveable Snapper, that is.