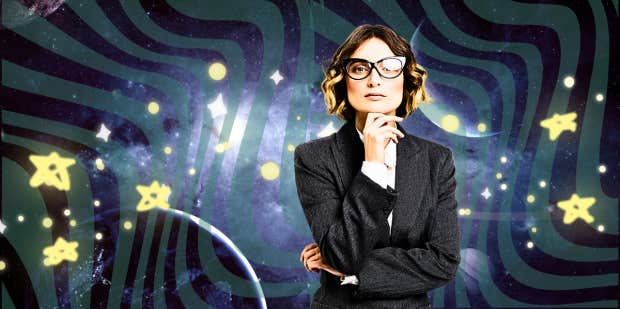 Three zodiac signs have the best horoscopes on June 2, 2023. But first, here's the message of the day for everyone. Now's not the time to take massive steps. Now's the time to focus on love and wait patiently for the right time to act on your goals and dreams. Some of you will benefit from a daily affirmation practice. It may sound woo-woo on the surface, but affirmations have the power to turn fear into courage, despair into strength, and anger into drive.
Sun in Gemini is slowly getting closer and closer to Juno at this time. So if you haven't expressed your feelings to someone yet, now's the time to do it. The next few days to weeks are pretty good for romantic commitments in general.
Also, be careful of what you say today and how you say it. Moon in Scorpio makes people more sharp-tongued than usual. And with Jupiter conjunct North Node in Taurus (the opposite sign to Scorpio), this has the potential to bring bad luck your way if you slip up. Now let's focus on the three zodiac signs with the best horoscopes on June 2, 2023.
Three zodiac signs with the best horoscopes on June 2, 2023:
1. Scorpio
(October 23 – November 21)
Scorpio, your plans and strategies are coming together beautifully at this time. Especially if you are a creative or work in a very creative industry. Those of you who are agents may even sign a rising star today. But only take the message that resonates with you.
With Moon in Scorpio lighting up the sky today, don't second guess yourself. Your intuition will be on-point throughout the day. And that includes intuitive hits about who to associate with and who to stay away from. Trust your gut if it leads you down a different path. This is literally for some of you if you have a fixed route you follow to university or work every day.
Interestingly, even though Moon in Scorpio is opposite Mercury, Vesta, and Uranus in Taurus today, instead of showing up as a problematic energy, they are working in your favor. So, if you have a presentation before some authority figures who are notorious for keeping a poker face or not letting on whether they like something or not, don't be surprised when you win them over. For some of you, your good work is making you a lot of new friends and allies at this time.
2. Cancer
(June 21 – July 22)
Cancer, today will be an awesome day for you. Especially if you are stuck in a pointless legal battle or are trying to finagle what's due to you from someone who's not paying up. You may not receive everything you are hoping for, but things are definitely moving in the right direction for you.
Some of you will experience a big win today at your workplace or at university. Your diligence and attention to detail is the reason why you are on the upswing. But don't get overconfident. That might ruin things for you.
Venus is on the verge of moving out of Cancer at this time. But despite the opposition from Pluto, it has a lot of great planets on its side. So expect your love life to be pretty good. Or your relationship with your loved ones. It's all about love at this time.
3. Pisces
(February 19 – March 20)
Pisces, today will be a somewhat surprising day for you. You may part ways with someone who has been bothering you for a long time. For some of you, this is referring to a job change and today might be your last day at work. You won't feel exceptionally good throughout the day, but you are still on the best horoscopes list for a reason.
Related Stories From YourTango:
Take it slow though. Neptune and Saturn are both in Pisces at this time. So it's better to be prudent right now than act too soon and waste precious effort. Some of you may even feel the sudden urge to visit the doctor's office for a general health check-up. But that's because of Ceres is opposite of the Sun and Neptune. It won't be a waste of time if you were wondering.
If you are a creative, don't beat yourself up if you feel unmotivated or lack creativity today. Take it slow. Maybe watch a good movie or eat some ice cream. You need to recharge your inspiration batteries. You will feel great after the break and more creative than usual.
Valeria Black is a tarot reader and astrology nerd, with a dash of wicked humor on the side. Follow her on Instagram for more.