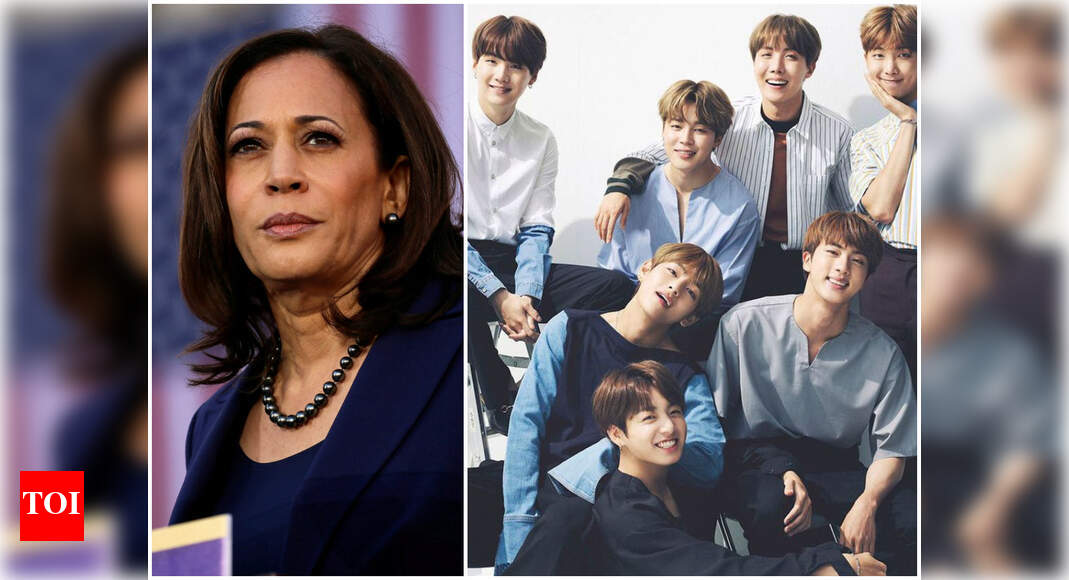 While the entire world was celebrating Kamala Harris's big historic moment of ushering in a new era in US history, by being the first woman to be elected as Vice-president, K-pop fans found another reason to celebrate about her! They were extremely elated, after learning Harris was a fan of the boy band members and followed the band's official Twitter handle from her official account.
Some fans even noticed Harris' music playlist which also featured the BTS's hit track 'Boy With Luv'. Ever since then, netizens have been pouring in a lot of excitement and love on social media after learning the same. Have a look :

i just woke up and first thing i see Madame @VP Kamala Harris is that is following @BTS_twt on twitter https://t.co/8WJrzVhxMd

— mani (@xbtsissevenx) 1611201611000
guess what Madame @VP Kamala Harris also has @BTS_twt music in her spotify playlist https://t.co/xK5bWgPyvh

— mani (@xbtsissevenx) 1611201722000
The fact that our Vice President follows @BTS_twt you know she makes good choices and has impeccable taste.… https://t.co/2jwpzqfxdc

— ᴮᴱ BlueSkyPalmTrees (@RuinsBarry) 1611163875000
@Buzz_Access @BTS_ARMY @BTS_twt @VP @KamalaHarris Omg!! This day just got even better!! I am so proud!! ♥️♥️My Vic… https://t.co/w3Y6k9bD3Q

— Lighthouse⁷ (@MaryHNJ) 1611202903000
On the work front, BTS hasn't revealed its plans for this year. Fans are hopeful about a successful year for the boy band. During a recent live chat with the ARMY, BTS leader RM hinted that the group will work towards ways to stay close to the fandom, if things do not change drastically in 2021.