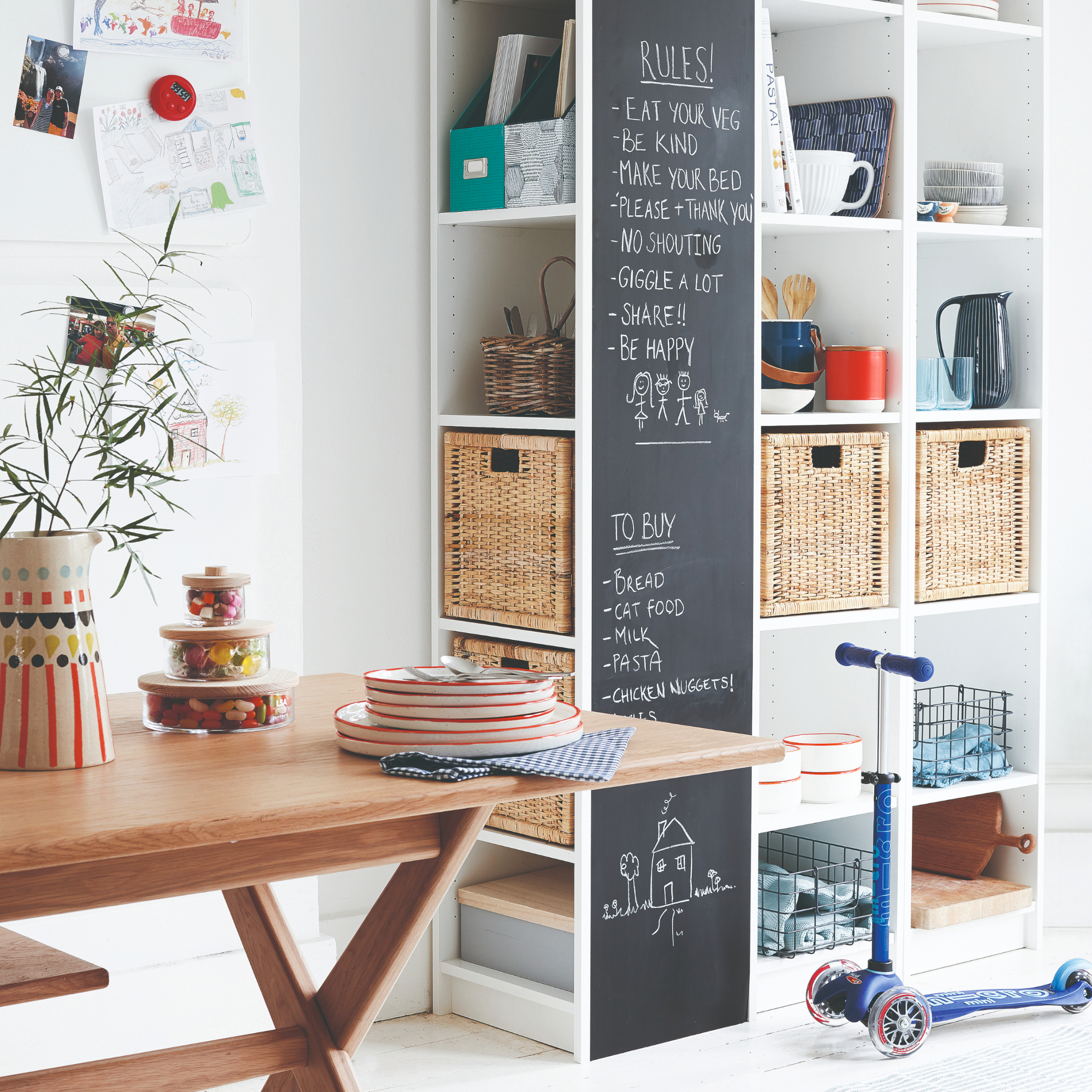 If efficiency and ease are your top priority when cleaning your home, then the best vacuum cleaners are essential to your routine. While there are many variations of vacuum cleaners on the market, spanning from cordless models to smaller handheld options, have you ever heard of a mini desktop vacuum cleaner?
Lynsey Crombie, better known as Lynsey Queen of Clean to many of us, appeared on ITV's This Morning to share her top gadget recommendations to help cut down cleaning time and make the task more enjoyable – dare we say, even for the little ones in your household.
Mini desktop vacuum cleaners
'No one really likes cleaning,' starts Lynsey in a segment of This Morning. 'I am the exception to them all. So what I wanted to do today is just make it easier for all the viewers at home.'
Known as the 'Queen of Clean', Lynsey is the best-selling author of The 15-Minute Clean and regularly shares her tips on her social media. She starred in TV's Obsessive Compulsive Cleaners and is a regular guest on This Morning and Good Morning Britain.
Lynsey begins by talking through her favourite wet and dry vacuum cleaners and robot vacuums and then makes a pit stop at a mini desktop vacuum cleaner.
'We've got here a mini tabletop vacuum cleaner,' she begins. 'So if the kids have made a mess in the kitchen in the morning, rather than getting the big hoover out, you can just get something like this out.'
'You can just go over your Rice Krispies and stuff.'
ODISTAR Desktop Vacuum Cleaner
Use this mini desktop vacuum for quick tabletop and kitchen worktop clean-ups. It'll save you from having to lug out your big vacuum and actually collects more than you'd think.
Even presenters Rochelle Humes and Craig Doyle were extremely impressed at this clever cleaning gadget. 'Oh, this one I love,' remarks Rochelle. 'That is so good. That is so brilliant.'
Lynsey continues, 'I think what's cute about this is the kids will do it because it's a little bit of fun and a bit different. [The dirt] collects in it and you just empty it into the bin.'
'You can keep it in your cutlery drawer, whip it out, empty it, and then give it a clean.'
Rochelle adds, 'That is perfect for dinner time.'
Now that we think about it, this mini desktop vacuum is likely a gadget that people with always clean kitchens have in their easy-to-reach cleaning roster to help keep an organised kitchen worktop.
If you're short on time and only have 10 minutes to declutter and clean, then there's no doubt that a mini desktop vacuum is a nifty little buy that will help you save time, money, and energy.
And of course, it's not a bad draw that the kids will likely be more willing to help out with cleaning, too.