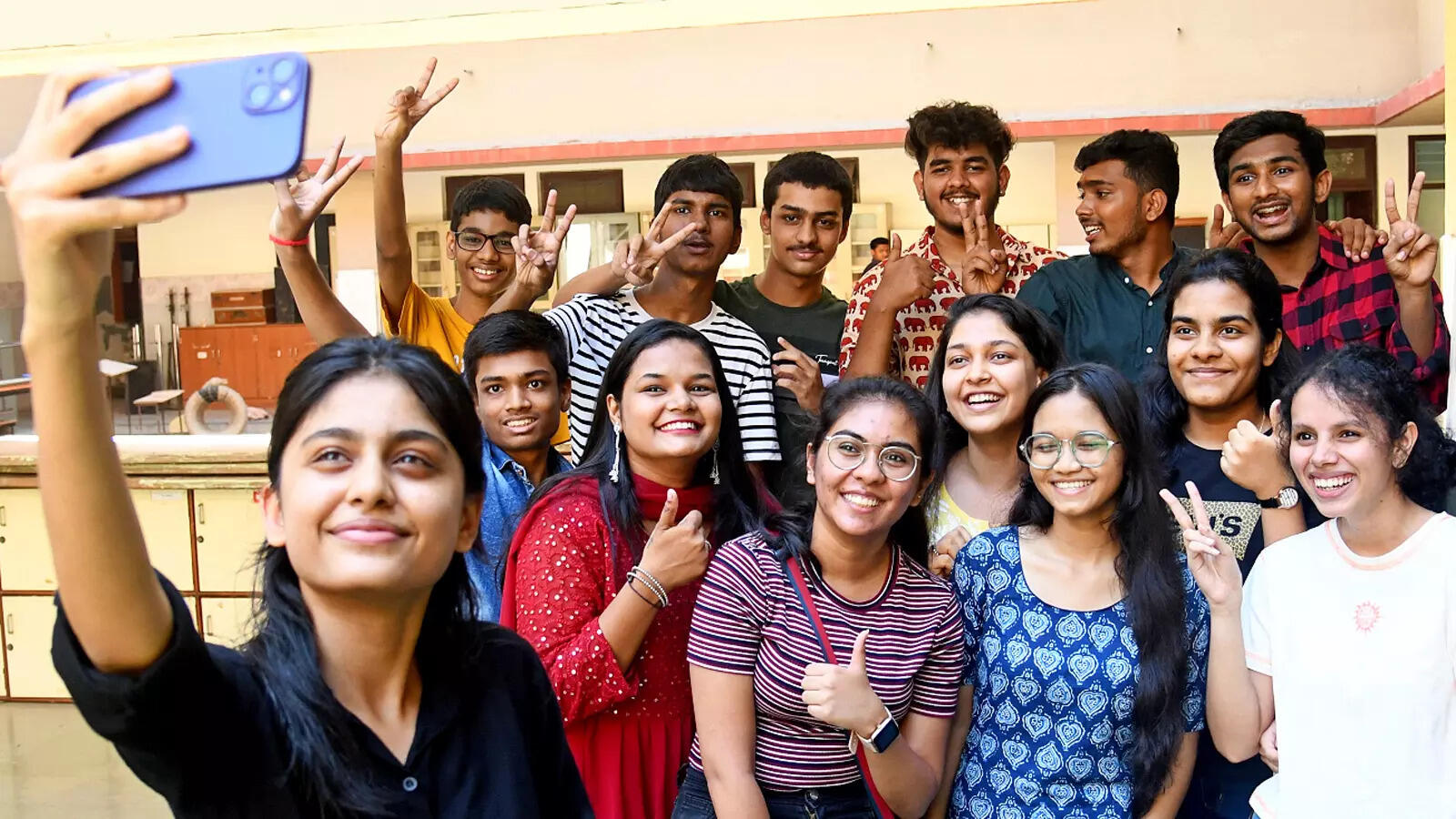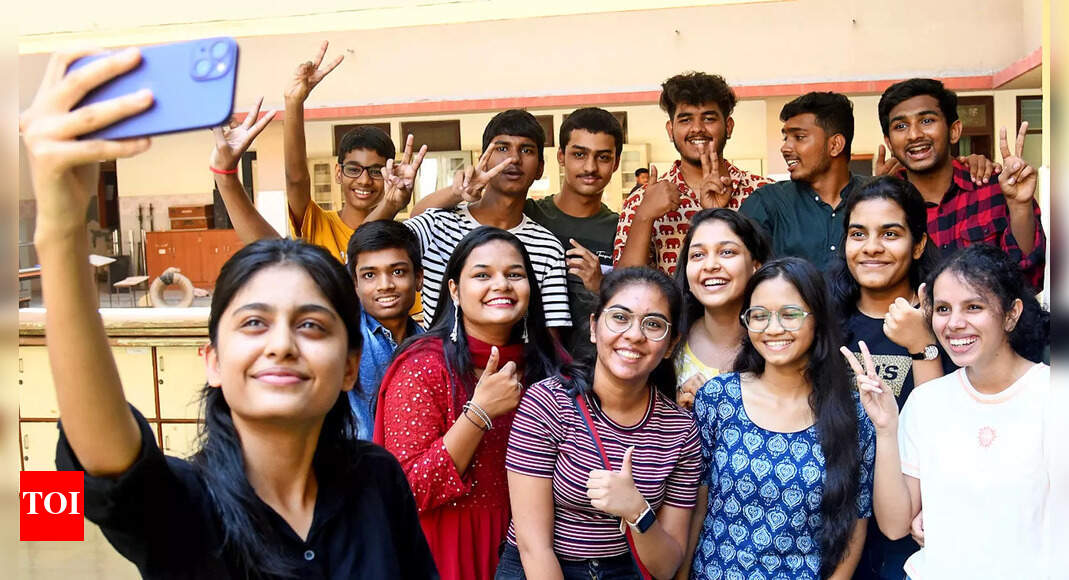 THANE: The city limits saw an impressive 90.1% passing percentage in the HSC exam results announced on Thursday, officials informed. 20797 of the 21064 students appeared for the exams this year of which 18920 or roughly 90% cleared the exams in the first attempt, records reveal.
While the performance of Murbad has been the best this year with over 96% pass percentage, students from Thane city limits have managed to outperform those from neighbouring Navi Mumbai and Kalyan Dombivli in the performance. Chief minister Eknath Shinde lauded all students who cleared their exams and wished them a bright future in their respective chosen careers.
Several students from the city have braved all odds to outshine others in the recently announced HSC state board exam results.
A gutsy teenager from Thane braved all odds including attending to her family comprising of her ailing father, kid sister and overcoming her minor physical disability to clear her HSC exams securing 61.6%.
Sakshi Kondetti, a resident of Wagle estate and student of Commerce stream at the S P Dnyansadhana College faced a double jolt last December – weeks before the HSC exams were scheduled – when her father who worked as a driver suddenly suffered a massive stroke leaving him paralysed and subsequently snapping all financial resources for them, her teachers said. The responsibility of the family including her kid sister invariably fell on her young shoulders and she was being asked to drop out and focus on her father and sister.
"My father was hospitalized in December weeks before my board exams were scheduled following which we shifted to my aunt's place in Mumbai. As we had no money, we couldn't afford a nurse and so I had to look after my father. My relatives were worried about my father's health and insisted I skip my exams this year. There was also a general concern about how I would manage to travel to Thane and who would foot the additional expenses," said Sakshi.
Luckily, for the girl, her teacher Pallavi Deshpande rushed to her rescue who not just managed to convince her father to allow her to appear for the exams but also paid for her travel expenses till her exams were over. "I have been observing her since the last two years and found her disciplined. She was initially hesitant to accept any assistance but finally relented. I am happy for her success," said Deshpande.
The gutsy teen now says she wants to complete her further education and ensure a comfortable life for her father and sister.
Meanwhile, in other part of the city, visually challenged student Sohan Bhatt from the Arts stream from VPM's KG Joshi College of Arts and NG Bedekar college of Commerce (Autonomous) made his teachers proud by attempting and clearing the exams with a stellar performance of 80.8%. The Gawand baug resident lost his mother during the academic year to illness suffered the setback and put in all his might to outshine his friends.
"My schooling was done in vernacular language due to which I found it a bit difficult initially to graps what the teachers were saying. However, I soon picked up the syllabus using assisted recording and writing them down in Braille for revision. My college and classmates also encouraged me a lot," he says as he shares his dream to pursue civil services and become the collector of a district.
In another part of the city, a student of a prominent junior college in the city who suffered from social anxiety also managed to clear her exams. "My daughter experienced social anxiety and was wary of crowds post-Covid. We tried all means to bring her out of the anxiety but failed to do so but thanks to her teachers and principal, she attempted the exams and cleared it," said the father who requested anonymity.
An 18 year old student of S P Dnyanasadhana college in Thane managed to clear his HSC exams with a stellar 91.1% marks in Commerce stream despite spending a major part of the day vending wares to support his family of parents and four sisters.
Neeraj Gupta says his usual day started at 4am where he devotes the first two hours to his study followed by attending college and spent the later part assisting his family in earning extra income. "I operate a stall near Thane station selling domestic wares. This helps me support my big family. I had scheduled my study time before leaving for college and after reaching home from work," said the 18 year old who says he hasn't thought of which career to pursue at this moment.
Vasant Vihar junior college exhibited an overall pass percentage of 99.36% with Commerce stream recording cet percent pass percentage while Science saw 98.8% students clearing the exams. Vice Principal Dinesh Joshi of the S P Dnyansadhana College said they saw an overall 90% passing percentage while MH High School and Junior college also saw a decent performance with 100% Commerce students passing out while 96% from Science stream clearing the exams, informed principal Nilambari Jathar.