<!–
–>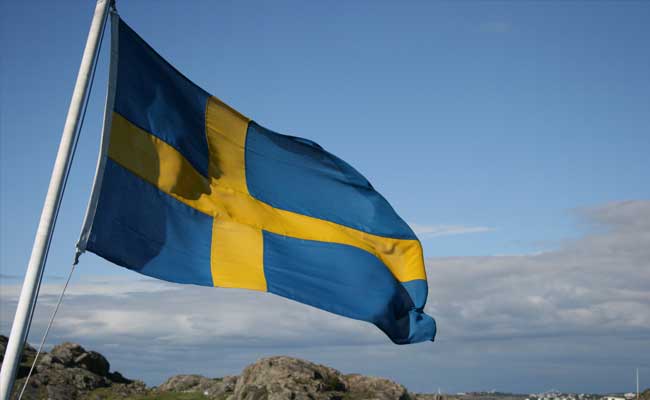 Oslo, Norway |:
NATO's chief voiced guarded optimism Tuesday on welcoming Sweden to the alliance as the United States pressed holdout Turkey to drop its objections, two days after President Tayyip Recep Erdogan won re-election.
Sweden and Finland last year reversed decades of hesitation and formally applied to join NATO after Russia invaded Ukraine, which had unsuccessfully sought to enter the alliance whose members promise to defend one another.
But decisions must be unanimous and Turkey has used its leverage to push the two countries over the presence of Kurdish militants, letting Finland join NATO in April but still blocking Sweden.
Secretary General Jens Stoltenberg said it was "within reach" for Sweden to join in time for the July 11-12 NATO summit in the Lithuanian capital Vilnius.
"There are no guarantees but it's absolutely possible to reach a solution and enable the decision on full membership for Sweden by then," Stoltenberg told reporters in Oslo on the eve of a NATO foreign ministers' meeting to prepare for the summit.
US Secretary of State Antony Blinken, visiting Sweden on his way to Oslo, said the Swedish government had addressed Turkish concerns.
"The time is now to finalise Sweden's accession," Blinken told a news conference with Prime Minister Ulf Kristersson in the northern Swedish city of Lulea.
"We urge both Turkey and Hungary — which also has not yet ratified — to ratify the accession as quickly as possible," Blinken said.
"There is no reason for any further time. Sweden is ready now."
Blinken said the United States wanted the process to be "completed in the weeks ahead" but stopped short of saying if he was certain it would be finished by the summit.
– New Turkish anger –
Erdogan, Turkey's leader for two decades, won another five-year term on Sunday after a campaign in which he vowed to stand up to the West.
He has accused Sweden, with its generous asylum policies, of being a haven for "terrorists", especially members of the Kurdistan Workers' Party (PKK) that is outlawed by Ankara.
Despite the rising hopes of accession, Sweden once again drew Turkish ire on Tuesday as Turkey deplored an "unacceptable" protest by activists in Sweden aimed at Ankara.
The pro-Kurdish Rojava Committee of Sweden posted an anti-Erdogan video on social networks on Monday showing a PKK flag being projected onto the Swedish parliament, the latest of several similar provocations by the group.
Stoltenberg said he was in "constant contact" with Turkish authorities to try to lift the final obstacles to Sweden's accession.
Blinken played down any connection between Sweden's membership and a potential US sale of F-16 fighter jets to Turkey, though President Joe Biden appeared to draw a link in remarks to reporters after a congratulatory call to Erdogan.
"These are distinct issues. Both, though, are vital in our judgement to European security," Blinken said.
The Biden administration earlier this year indicated its support for a $20 billion F-16 package for Turkey including 40 new jets and upgrades on 79 existing planes.
But Congress looks likely to block the sale, with Bob Menendez, the powerful chairman of the Senate Foreign Relations Committee, voicing alarm that Erdogan would use the advanced war planes to intimidate or even attack fellow NATO ally Greece.
Sweden and Finland, while close defence partners of the West, had officially remained non-aligned militarily out of fear of angering their giant neighbour Russia.
Kristersson told Blinken that Lulea, where US and European officials will meet Wednesday on trade and technology issues, was a six-and-a-half-hour drive from the border with Russia.
"Filling the territorial gap in the North will be one of Sweden's many security contributions to NATO when we join the alliance," Kristersson said.
Hungary, whose hard-right government has tense relations with much of the European Union, has also refused to give its blessing to Sweden, though it is largely seen as following Turkey's lead.
(Except for the headline, this story has not been edited by NDTV staff and is published from a syndicated feed.)