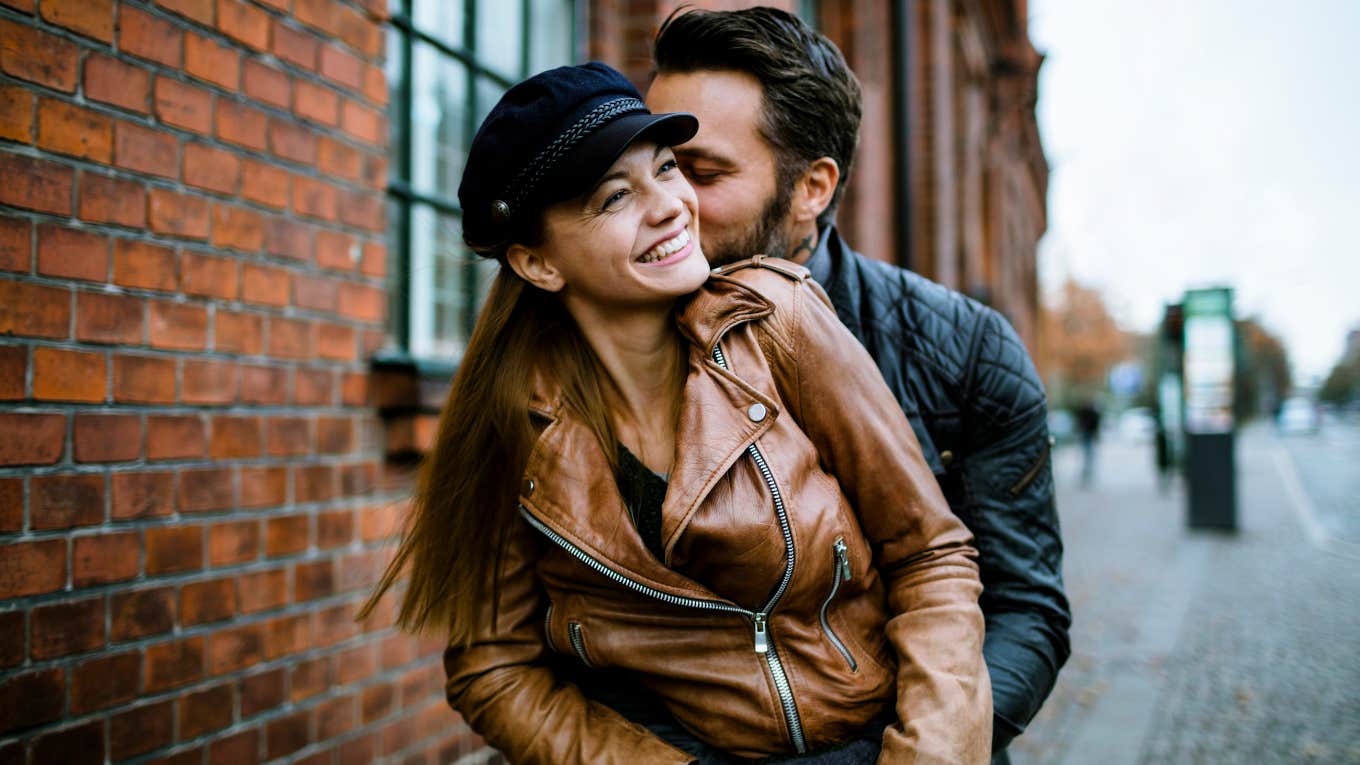 Between Moon trine Venus and Moon sextile Mercury, we can't help but know that something good is about to take place. Both of these transits work so well when it comes to love, romance and communication between couples that we'd almost have to go out of our way to create a negative situation on this day.
It's November 19, and the transit we're going to pay close attention to on this day is Moon sextile Mercury. We already know that Moon trine Venus is on our side, but it's the latter transit that's going to have three zodiac signs, feeling as though they have the world on a string.
This day opens the pathways to fantastic communication, and for those of us who are in love … and in need of a 'booster shot,' we will get what we need on this day.
This more than likely has a lot to do with the idea that we're in the home stretch right now when it comes to the year being over and done with. We want to know where we stand, what our partners are feeling and if there's anything we need to pay serious attention to. We have only one thing in mind: to keep the good and to improve on it. We are here for the long run and we want to make sure that's a done deal.
Three zodiac signs are luckiest in love on November 19, 2023:
1. Gemini
(May 21 – June 20)
November 19, 2023, sets you on a course for success in love and your home life in general. You want everything to fall into place, and you know that can happen if all parties listen with their 'good ears' and agree to what you have in mind. Where your romantic partner is concerned, you feel as though you already have their undying support, so this is one thing off your chest.
During Moon sextile Mercury, you feel as though being born a Gemini was the best thing that could happen to you, as you are part of an elite group of thinkers who always find a solution. November 19 lets you know that you have somewhere to go with all of this and that your goal is just waiting for you up ahead, and not in the distant future, but as soon as it can all be made real.
How this works well for your romantic life is that you and your partner feel as though you are some kind of power couple, made of fantasy and energy, and that your relationship is untouchable. You've worked hard to get to this point, but you don't want to spend the rest of your life going over 'what's needed.' While the idea of improvement is always there, you're here to live it out now. You and your partner did do the work, but on November 19, during Moon sextile Mercury, you want to live it rather than think about it.
2. Leo
(July 23 – August 22)
You are going to defy the odds and boldly choose to do what you feel your heart is telling you to do. It's November 19, 2023, and you have the transit of Moon sextile Mercury to work with. If you put your mind to it, as that is the only way you manifest your dreams into reality, you will find that all you know this day is success and more success. In love and romance, you will throw the book out the window; whatever problems may have arisen, they will not be dealt with.
You are here only to show your partner that you love them. That's it. Whatever has gone on in the past, it's forgiven. Whatever issues still exist, they'll be worked on. Whatever grievances your partner may wish to air, you'll listen to every last one of them because on November 19, 2023, you have one thing in mind and that is to walk away from this day knowing that all is well in your romantic world.
Life is for the living. You don't want to get caught up in the daily drama that can accompany a couple throughout their life together … you want to rise above this nonsense and during Moon sextile Mercury, you are able to see that it's not only possible but inevitable because you are not giving up. Your romantic partner matches your ferocity and together, you both feel as though you can fly.
3. Aquarius
(January 20 – February 18)
What you'll be deciding to do is open your heart to the person you love and do your best to accept them as they are. This is sometimes hard for you to do because you have some definite feelings about how to communicate and how to do it well, which you think your partner lacks. November 19, 2023, puts the idea into your mind that maybe you can just relax and let them be … as they are.
Related Stories From YourTango:
You don't want to insult this person because you love and respect them, but some things work your nerves when it comes to this partner of yours. During the transit of Moon sextile Mercury, you will consider that maybe this is your problem and that the onus to change is on you rather than on them. You can't create them in your image, and during Moon sextile Mercury, you come to realize that that's not even something you'd want anyway.
So, this day essentially brings you a kinder and more patient temperament and the ability to accept and adapt. You've got a good thing going with this person. Changing them isn't up to you, so you don't need to take it on as a personal responsibility. This transit works in your favor as it will have you open to the idea that the change you wish to see is the change you need to create for yourself … not for them.
Ruby Miranda interprets I Ching, Tarot, Runes, and Astrology. She gives private readings and has worked as an intuitive reader for over 20 years.