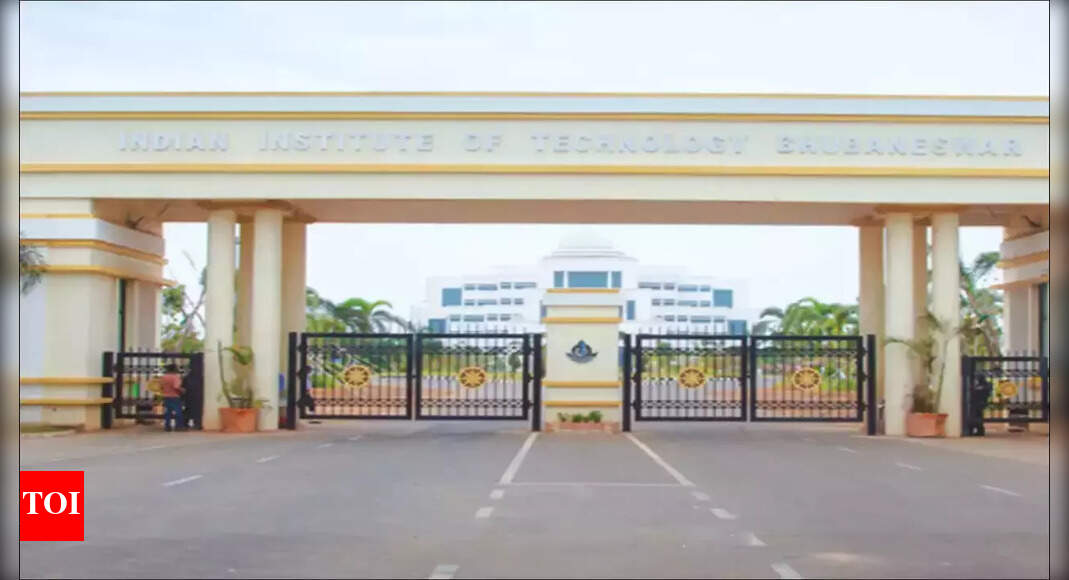 Bhubaneswar: A PhD scholar of IIT Bhubaneswar died on Tuesday evening after being run over by a hydra crane engaged for construction work inside the campus. The incident happened when the scholar was preparing to return from the campus after completing his work.
He was identified as Abhinandan Panda, 39, a PhD scholar of electrical engineering. Panda is married and has two little kids. Police sources said a hydra crane hit the scholar who was walking near his department. He suddenly fell down after getting hit by the machine and he was run over by the hydra crane subsequently.
Soumyakanta Baliarsingh, inspector-in-charge of Jatni police station, said Panda was not staying in the campus. He was staying near Indradhanu Market in Nayapalli locality of the city. "The incident happened at around 8pm on Tuesday. We have sent his body for post-mortem," he added.
The officer said his autopsy was done on Wednesday. Panda was taken to a private hospital at Bhubaneswar where doctors declared him dead. "We have started an investigation into the matter after registering a case. The driver of the hydra crane is absconding," he added.
Sources said he was a bright student. "He was preparing to complete the research work this year. Recently, his visa was confirmed to go to New Zealand. He would have presented a research paper at a conference there," said an official of the IIT Bhubaneswar.
IIT Bhubaneswar authorities did not comment on the issue. They have not spoken anything about whether the institution will take any action against the contractor or not.
"This is an unfortunate incident that a meritorious scholar died in a freak incident. Death of the scholar showed how the heavy vehicles engaged in construction work inside the campus behave," said Siba Prasad Adhikary, an educationist.