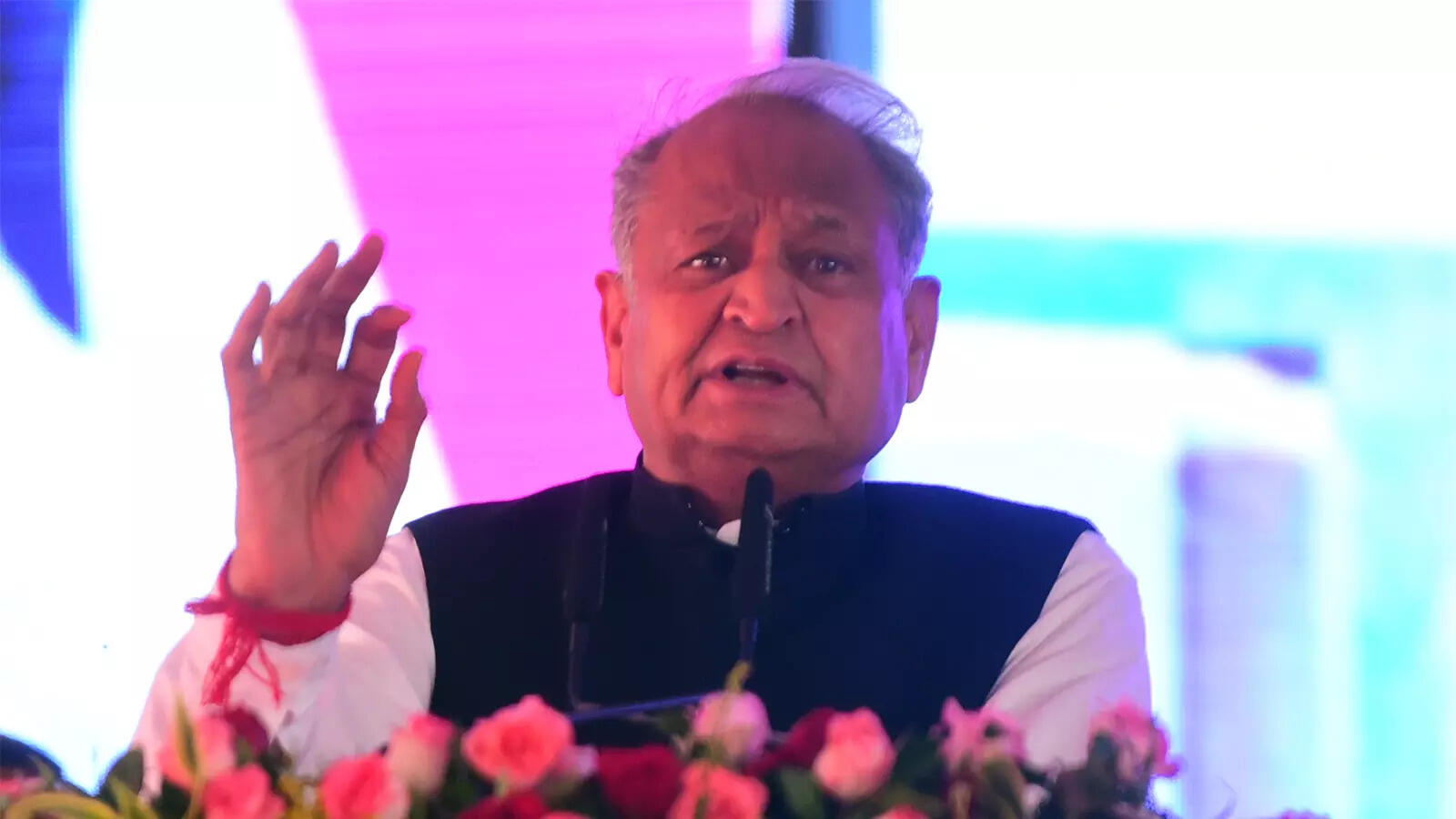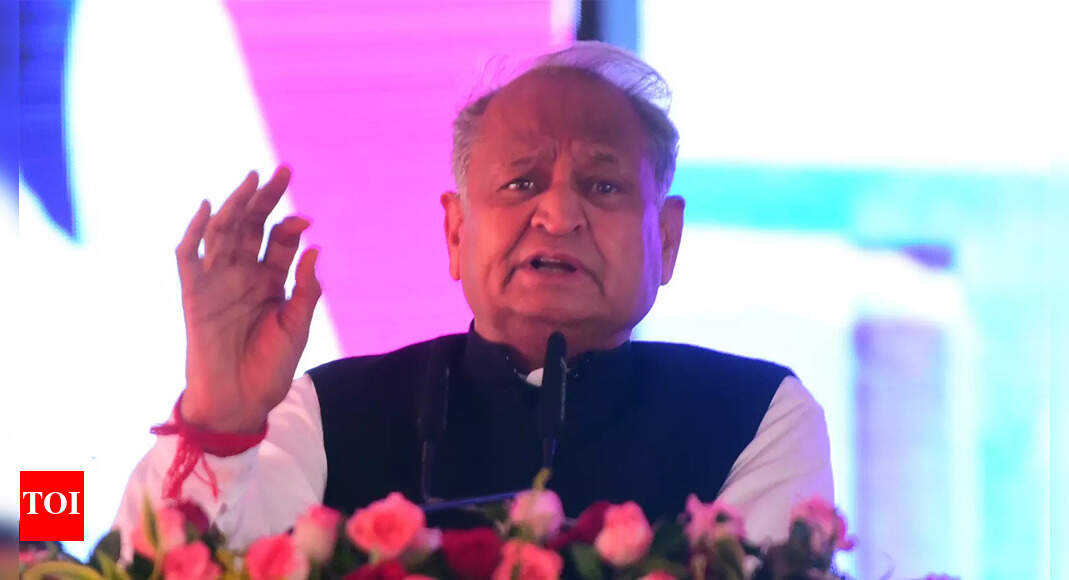 JAIPUR: Rajasthan chief minister Ashok Gehlot said that the Congress party's commitment is to provide English language education to students in the state.
CM Gehlot highlighted the party's pledges while addressing a gathering during the 'Congress Guarantee Yatra' in Jaipur, stating, "It's your money, and it's being spent on you. We have provided social security with this consideration, and people welcome it.We have made a guarantee to offer English language education. I, too, was opposed to English during my childhood. It was a different era. In the South, people were against Hindi, and in the North, people were against English. I now understand that it's an international language. It dominates the internet. If students learn it, they will have a bright future."
In addition to the rally, during a press conference in the state capital, CM Gehlot underscored the party's commitments and stated that "BJP's power is ED, my power is guarantees."
In discussing the party's strategy for the upcoming elections, CM Gehlot mentioned that party leaders would make efforts to inform the people of the state about the work accomplished during the 5 years of Congress governance.
"We will establish 1,000 guarantee camps across Rajasthan, and we will issue guarantee cards to approximately 2 crore people. We will reach people through door-to-door visits, using both offline and online methods, as well as missed calls. This is our plan to inform the public about our performance over the last 5 years," he added.
In the 2018 assembly elections, the Congress won 99 seats while the BJP won 73 seats in the 200-member house. Ashok Gehlot came to power with the support of BSP MLAs and independents.
Rajasthan will go to polls on November 25, the counting of which will take place on December 5 along with four other state assembly elections.