Sanjay Manjrekar Explains Why India's Squad For Sri Lanka ODIs And T20Is Is Not Second Fiddle
India is all set to lock horns with Sri Lanka in three ODIs and as many T20Is in Colombo, starting July 18.
With the likes of Virat Kohli, Jasprit Bumrah, Rohit Sharma, Ravindra Jadeja currently in England, the selectors have picked as many as six uncapped players in the ODI and T20I squad.
This has led to a narrative that India is fielding a second-string side against Sri Lanka.
However, former Indian cricketer-turned commentator Sanjay Manjrekar feels that that is not the case.
Manjrekar, in his column for Hindustan Times, has reasoned why the Indian squad that will lock horns with Sri Lanka isn't a second-string side.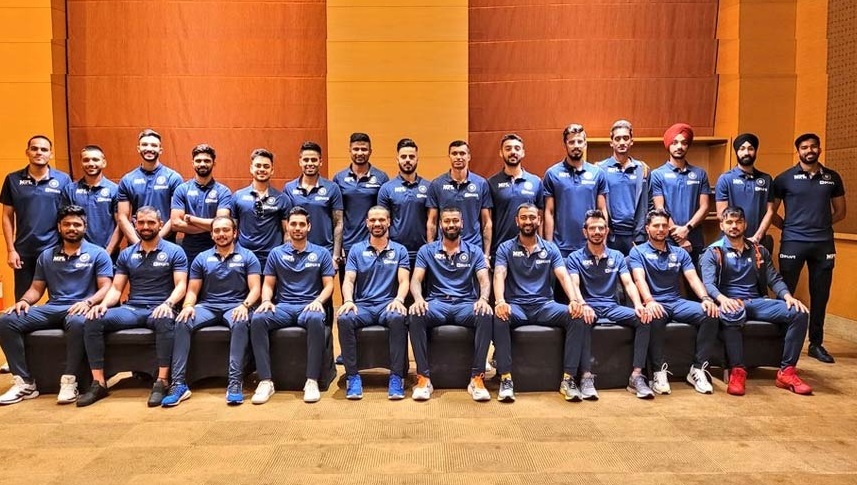 He wrote the barring all-format players like Virat Kohli, Rohit Sharma, Jasprit Bumrah, Ravindra Jadeja, most of the players in the ODI and T20I squad are white-ball regulars.
This includes the likes of Bhuvneshwar Kumar, stand-in captain Shikhar Dhawan, the wrist-spin duo of Yuzvendra Chahal and Kuldeep Yadav.
Also, the likes of Manish Pandey, Sanju Samson, Suryakumar Yadav, Ishan Kishan have all played featured in the T20 team in the past.
"First things first, this is not a second-string Indian team. India's Test team is in England and in Sri Lanka we have the Indian T20 team. Barring only a few players, this is India's full-strength T20 team," Sanjay Manjrekar wrote for Hindustan Times.
Manjrekar also went on to cite the example of Australia, who fielded an entirely different squad during the 1994 Quadrangular series on home soil while explaining the meaning of a real 'second string' team.
"A second-string team is when an entirely different squad is put up by a country in the same format. Like Australia did famously in 1994 in a quadrangular in Australia where the Australian A team beat two other international teams to make it to a best of three finals versus the senior Australian side. Those were days when Australian cricket was in robust health. I would like to think that India's T20 cricket too is in fine shape," Manjrekar added.
Also Read- Maybe England Didn't Understand Pakistan Is One Of The Best T20 Teams In The World: Shoaib Akhtar