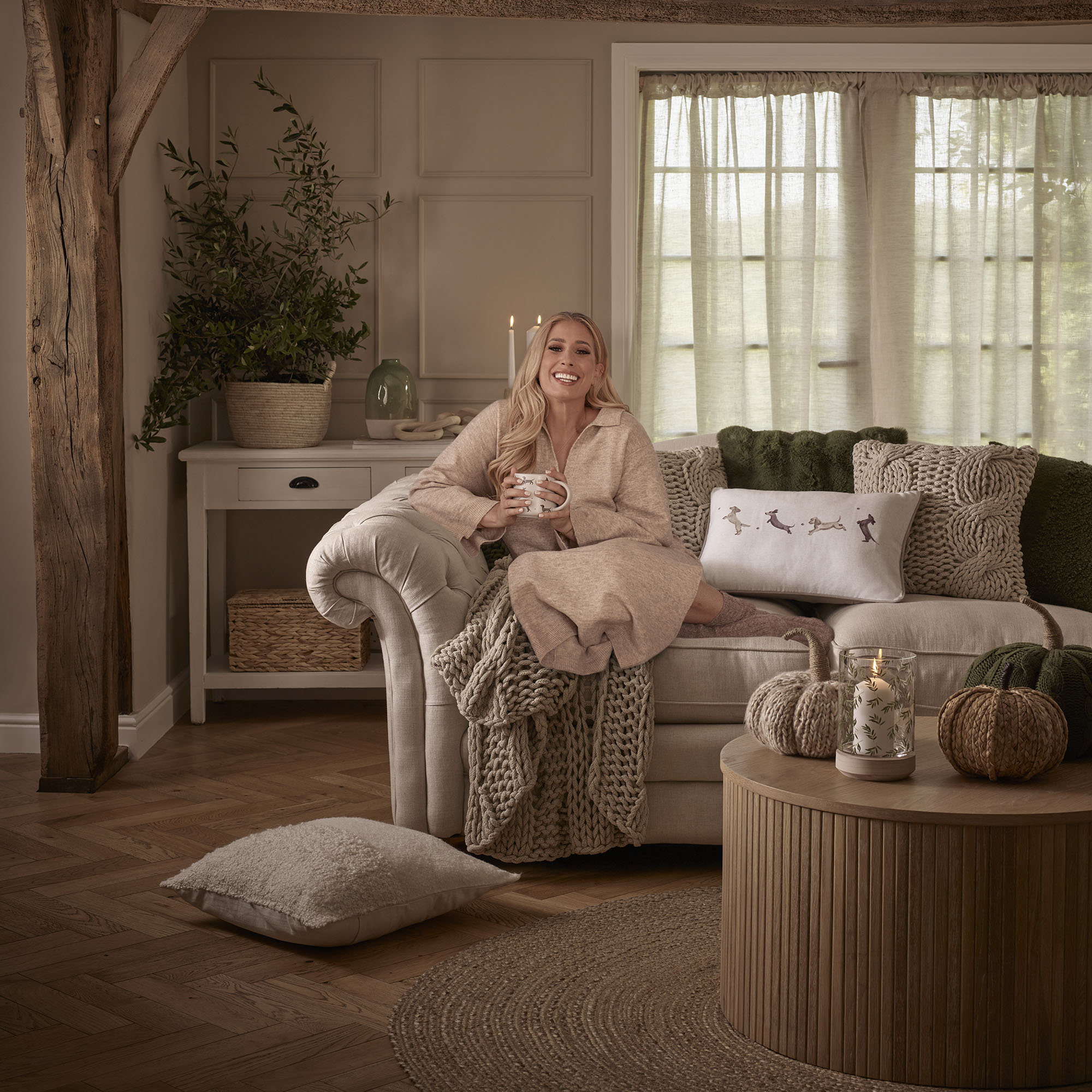 When looking for home decor advice, there's no one to follow quite like Stacey Solomon. Pickle Cottage has become a haven for nifty DIYs and the best seasonal decor tips, so Stacey has taken this forward into a homeware collection with George Home, so everyone can enjoy a slice of the magic.
Whether you're looking for neutral living room ideas, updating a bedroom aesthetic or even refreshing your kitchen pieces, Stacey has ticked off every room in the house to ensure it looks as chic as possible, on a budget. And she told Ideal Home exactly what inspired the range, as well as her favourite pieces to look out for.
The seasonal collection that spans three years will have its first autumnal release on the 7th September, so be prepared to see plenty of on-trend neutral tones, Insta-worthy boucle pumpkins and textured dinner sets that rival high-end retailers.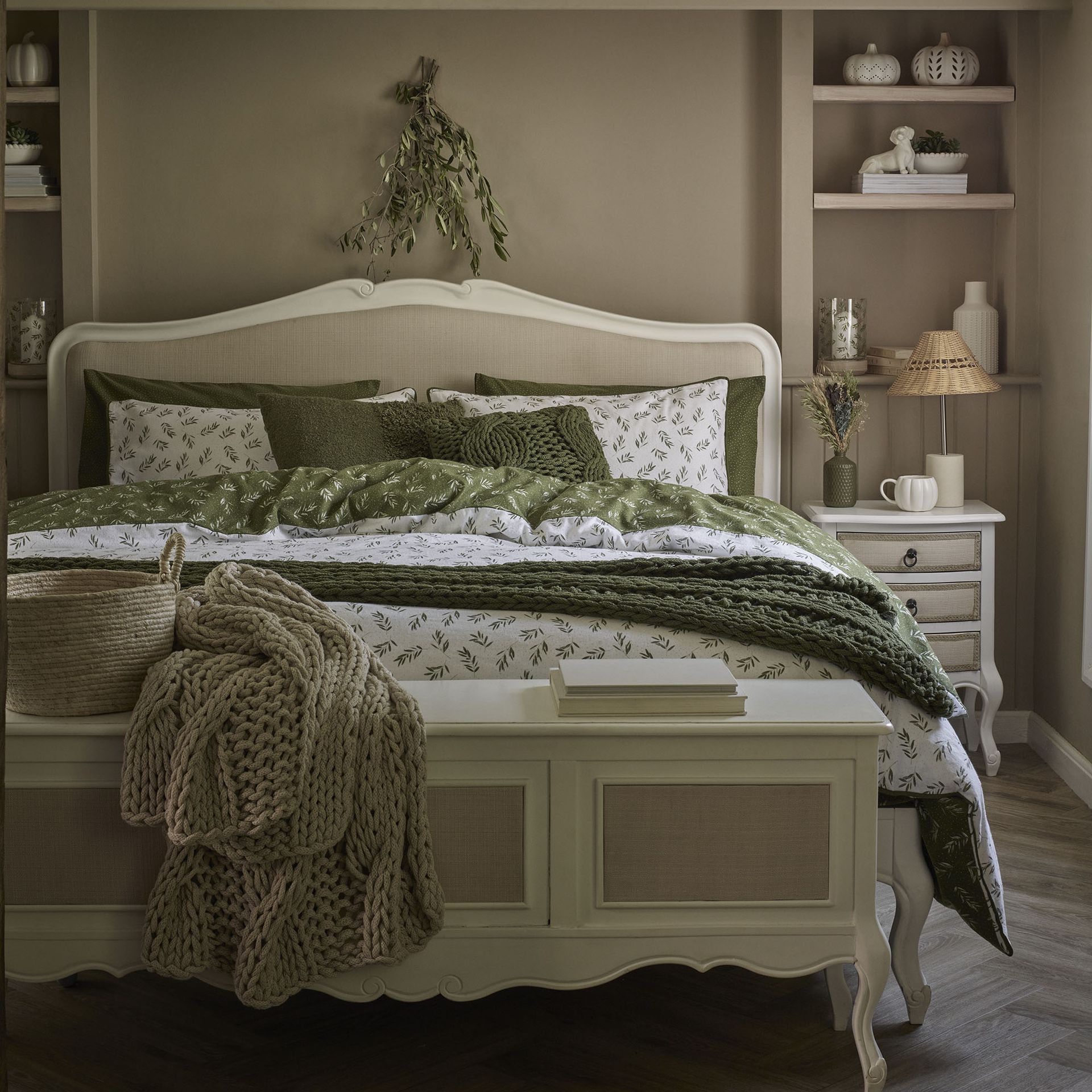 Green is the new neutral to know about, and Stacey certainly got the memo. 'We chose the pantone and we went with blue tones, green tones and then brushed brass,' she gushes.
From olive-toned bedding sets to chunky lush green knitted throws, there are so many ways to incorporate the colour into your home without needing to commit to a full refresh.
'I tried to think of every room in the house and get all the necessities,' Stacey says. The collection boasts decorative and practical accessories for every area of the home, so you can choose to either incorporate small items everywhere or focus on giving one room a makeover.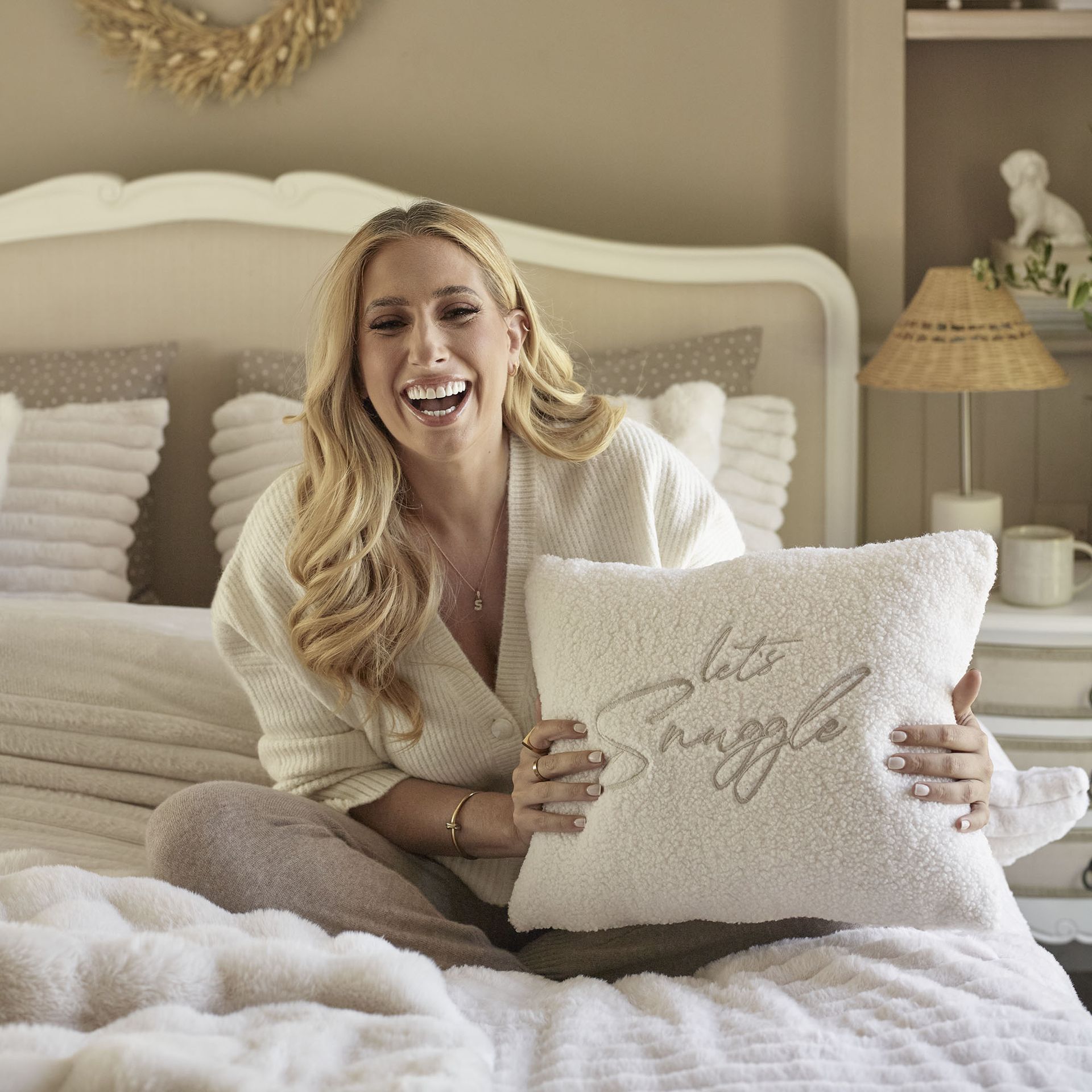 Seasonal decor is what Stacey has gone viral on social media for in the past, such as with her genius DIY large bauble hack. So it's no surprise that the autumn collection has pumpkins, acorns and olive trees as the primary motifs, allowing you to incorporate a playful update that still matches an on-trend colour scheme.
'I tried to think of the staples for each room and then make my own little capsule of the season,' says Stacey. 'They're things that I believe you'll hold onto for a long time, they're good quality pieces that you can have in your home forever.'
'I've got an olive tree in my garden that I'm obsessed with and that was the inspiration behind our dinnerware set which is covered in olives and a bit chunky knit pumpkin that goes perfectly with the throws.'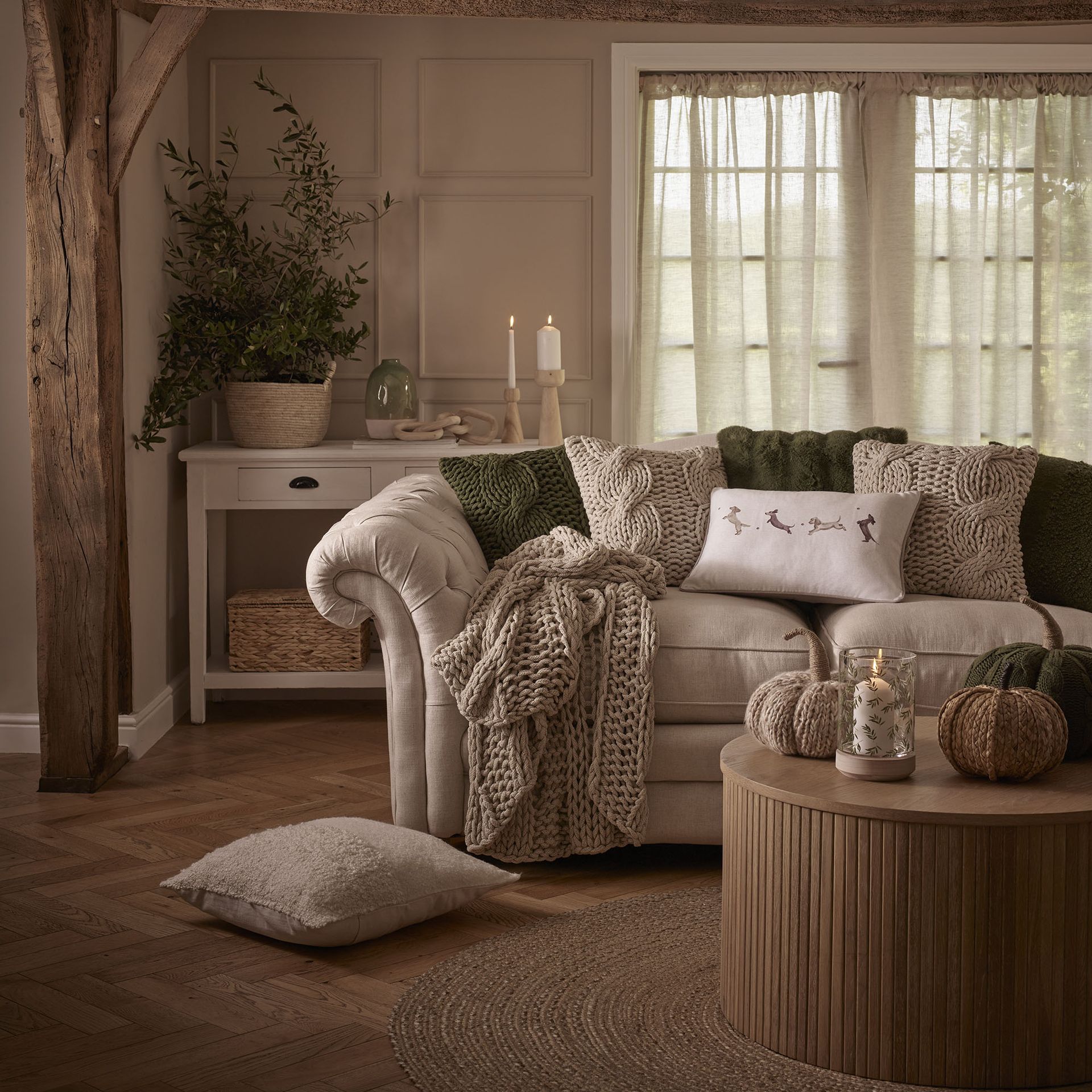 And for those looking forward to the festive months, Stacey gave us a peek into the aesthetic for her Christmas capsule collection.
'I'm really proud of Christmas. It has an enchanted woodland feel but is also slightly Scandi and very natural.'
'Natural and glitter – the two things that probably don't go together but I love.'
The high-low approach is something we love about the new George Home collection as it offers the opportunity to create a premium look on a budget and means you can refresh seasonal decor without breaking the bank.
With the goal of making chic decor affordable and accessible for everyone, Stacey's goal was also to ensure that season-specific accessories could be used throughout the year so that you get more for your money.
'We're pulling the olive theme through to Christmas and also we have lots of acorns in the collection,' Stacey says. 'I wanted to try and pull the autumn bits through to winter. I don't see enough of understated Christmas decor and I'm always trying to create it at home myself, so to be able to make it in a collection was really fun.'
We can't wait to make our homes a Scandi heaven this autumn and winter, with Stacey's seal of approval.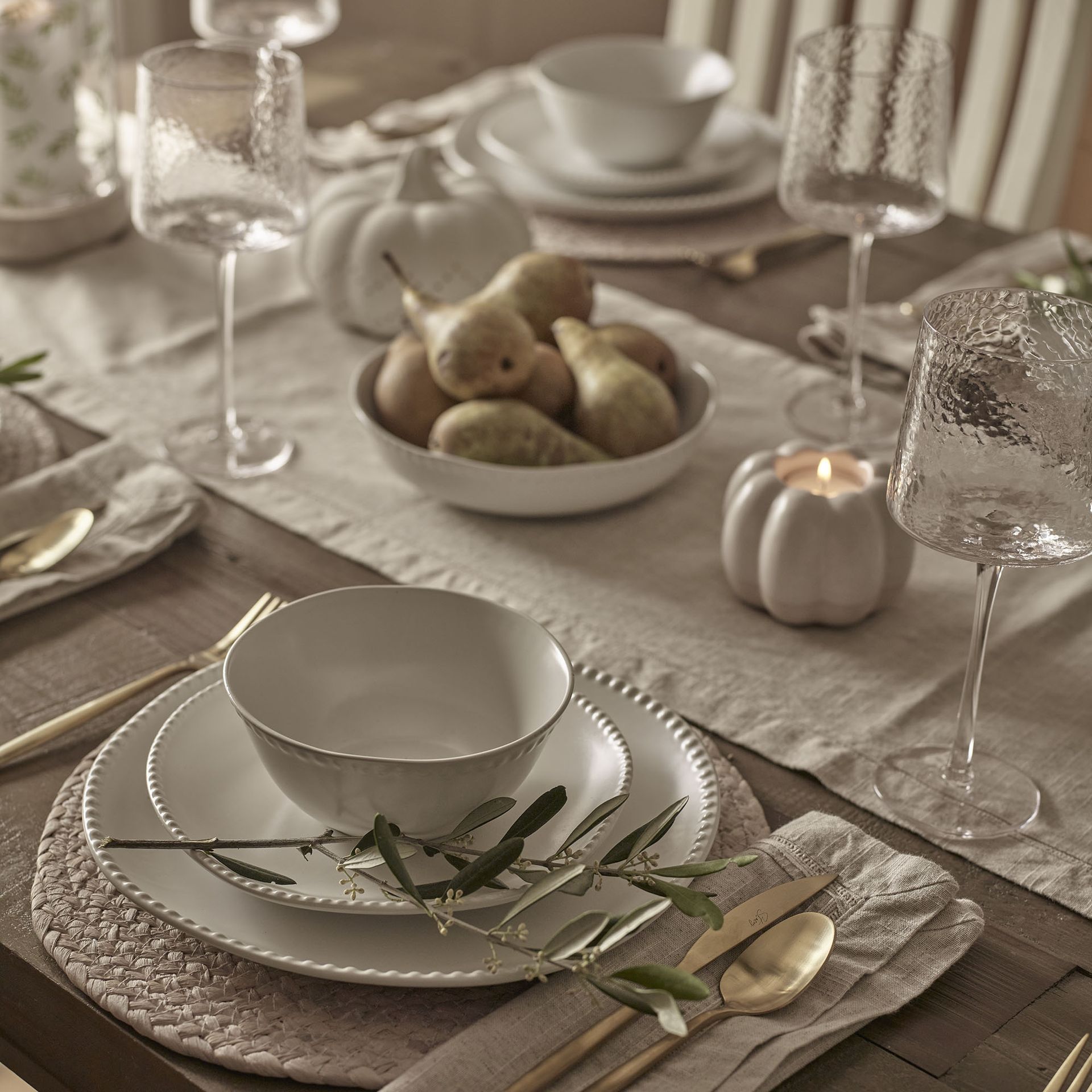 The collection will be available to purchase online and in-store from 7th September 2023.