I do! Hi, my name is Jane Filing, I'm a former elementary school teacher and the founder of WomensGolf.com. In November 2014 with the help of a small but very talented technical team led by my partner, Richard, and the world's best LPGA and PGA teachers and golf industry experts, we started to build a great (hopefully you agree 😊) online learning resource for regular and new women golfers of all ages and standards.
Even though 95% of our instructors, members, and website visitors are in the US, Canada or Europe, you may be surprised to know that I live in Australia. That's the miracle of the internet isn't it?
Over the last seven years, WomensGolf.com has grown to become the world's most popular website and community for women's golf with more than 300,000 golfers improving their game with our lessons and courses every month.
As the website and membership grew we introduced an online community for members with two private groups on Facebook. The fantastic spirit of friendship and support in these groups are now two of the most common reasons that people give when they are asked why they joined Women's Golf.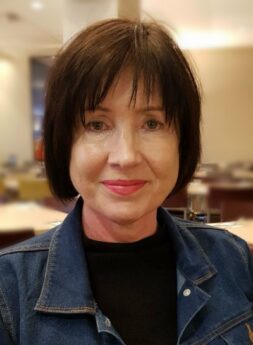 You may have noticed that we do not accept any sort of advertising, sponsorship, or commissions on the website or in the groups. This makes the site a very clean and enjoyable learning experience for the members. Our running costs are paid with member subscriptions so if you like what we are doing with Women's Golf, please join to support our work to receive unlimited access to lessons, video coaching courses, and membership in the Women's Golf Social and Lessons groups on Facebook.
Thank you for your interest in Women's Golf.
Jane Filing
Chat with me on any page