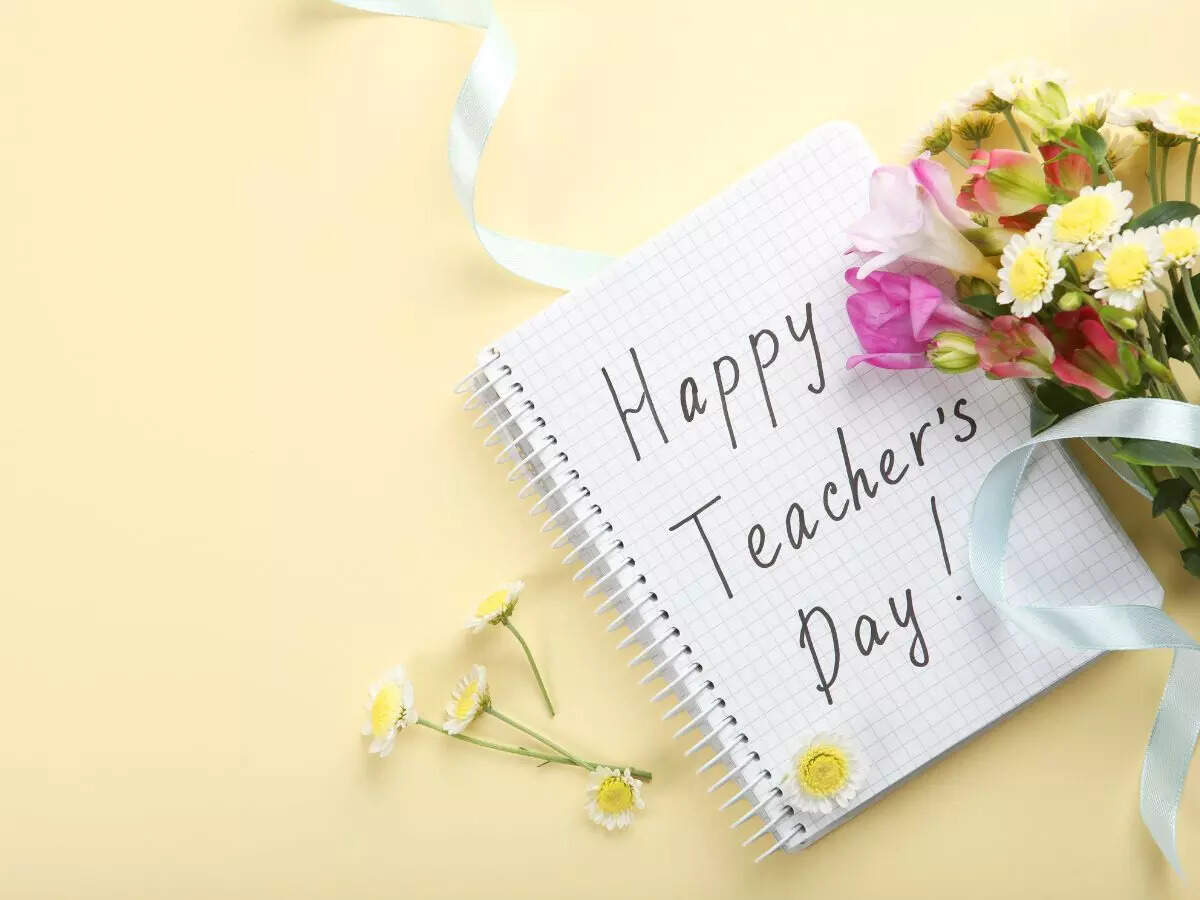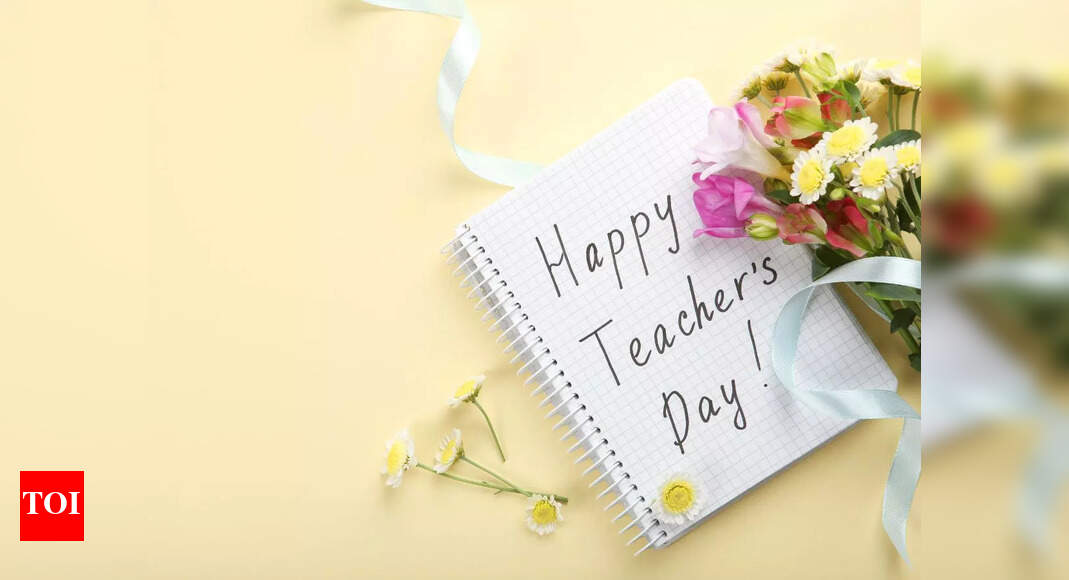 In India, we celebrate Teachers' Day on September 5, in honour of Dr Sarvepalli Radhakrishnan's birth anniversary. He is the second President of India. However, before becoming the first vice-president and the second president of India, Dr. Radhakrishnan was an eminent philosopher and scholar, as well as a distinguished educator.
He made significant contributions to the field of education and played a crucial role in shaping the educational system in India, such as advocating for the synthesis of western and Indian thought, systematising the education system in India during his chairmanship in the University Education Commission of 1949. This gradually paved the way for the present-day University Grants Commission (UGC). His professorial roles in various Indian universities such as the University of Calcutta and Madras, Banaras Hindu University (BHU), gave him the scope to implement educational reforms which made ways for academic excellence in these institutions.
On Teachers' Day, classrooms across India fill up with greeting cards, chocolates, flowers and cultural performances by students. However, this day is observed in various other countries on different dates to pay tribute to other educators. On this Teachers' Day Special, we bring to you the history of Teachers' Day celebrations in countries from all across the globe.
China
China celebrates Teachers' Day on September 10. The first official Teachers' Day in China was celebrated on September 10, 1985. This date was chosen because it is the anniversary of the founding of the Chinese Teachers' Association in 1951.
It was first set on the Chinese philosopher Confucius' birthday, September 28. Confucius is credited with laying the foundation for an education system that has had a lasting impact on China's intellectual development. Confucius emphasised on the importance of education as a means of improving society and promoting ethical behaviour, along with respect for tradition in modernisation, and a merit-based system of education where individuals are given preference for their knowledge and skills. However, it was abrogated in 1951 and re-established in 1985.
Teachers' Day in China is marked by students presenting greeting cards, flowers, and gifts to their teachers. Cultural performances by students are common in classrooms and schools. Some schools also allow senior students to take on the role of teaching their juniors for the day, symbolising appreciation for their educators.
Russia
In Russia, Teachers' Day is celebrated on October 5, coinciding with World Teachers' Day established by UNESCO in 1994. It's a day dedicated to acknowledge and appreciate the significant role of teachers in education.
USA
In the United States, National Teacher Day is observed on the Tuesday of the first full week of May.
The entire week is celebrated as Teacher Appreciation Week, with various activities to show gratitude and appreciation for teachers.
The history of Teacher Appreciation Week dates back to 1953, when First Lady Eleanor Roosevelt championed the idea in Congress. Before her involvement, some states may have celebrated teachers annually, but this remains unclear.
Mattye Whytte Wooldridge, an educator from Arkansas, played a role in this movement, corresponding with education leaders and eventually catching Eleanor Roosevelt's attention. Despite her efforts, it took 27 more years and collaboration between the National Education Association (NEA) and state education boards to officiate Teacher Appreciation Week in 1980.
National Teacher Day moved from March 7th to May in 1984, and became part of Teacher Appreciation Week. The National Parent Teacher Association initiated this change, with the NEA adopting it the following year.
Thailand
Thailand celebrates National Teachers' Day on January 16. The day was adopted in 1956 and is a holiday in schools. It involves activities and ceremonies to honour teachers aimed at strengthening teacher unity. The date of January 16th was chosen to commemorate the birthday of Prince Damrong Rajanubhab, who was a scholar, educator, and statesman. He was the Minister of Education from 1892 to 1915, and he played a major role in modernising the Thai education system with the introduction of compulsory schooling for all children, and creating the chance for women and girls to be part of the education system.
Iran
In Iran, Teachers' Day is observed on May 2, commemorating the assassination of Iranian professor Ayatollah Morteza Motahhari in 1980. Motahhari was a pivotal figure in the Islamic Revolution, who left an indelible mark on post-revolution education. He was a renowned philosophy professor at the University of Tehran, and he wrote extensively on Islamic thought. As a trusted advisor to Ayatollah Khomeini, he significantly contributed to drafting Iran's Islamic Republic constitution. In Iran, students offer flowers to their teachers on Teachers' Day as a sign of respect for the profession, and remembrance to Ayatollah Morteza Motahhari.
Turkey
Turkey celebrates Teachers' Day on November 24. This date was dedicated to honour teachers by Kemal Ataturk, as on this day he was conferred the title of 'Head Teacher of the National Schools'. Regarded as the founder of modern Turkey, he introduced a new Latin alphabet in 1928 to enhance literacy and accessibility to education. His reforms promoted secularism, gender equality, and modern curriculum. Ataturk's legacy includes the establishment of Teachers' Day, recognizing the vital role of educators in Turkey's development. The day is marked by acknowledging the importance of teachers and their sacred profession. While there is no holiday on this day, teachers are appreciated and recognized for their role in shaping the future minds.
Malaysia
Malaysia celebrates Teachers' Day on May 16. The date has historical significance as it is linked to the approval of their National Education Policy in 1956. While it's a working day, it's celebrated with much enthusiasm. Students participate in various activities to honour their teachers, such as performances, presentations, and special ceremonies.
Korea
Korea celebrates National Teachers' Day in mid-May, coinciding with the birthday of King Sejong the Great (1397-1450), which falls on May 15. The king's reign witnessed remarkable advancements, including the creation of the Korean script, Hangul, in the 15th century. Hangul aimed to improve literacy among the common people, making education more accessible. As part of the celebration, outstanding teachers receive merit awards.
Hungary
Hungary celebrates Teachers' Day on the first Sunday of June. It has been a tradition since the 1950s, and it's considered one of the most important national celebrations. The date of the first Sunday of June was chosen in 1951 by the Council of Ministers of Hungary to coincide with the end of the school year, and give students and teachers a chance to celebrate their achievements. School choirs sing songs, and students recite poems dedicated to teachers, often written by famous poets.
Singapore
Singapore celebrates Teachers' Day on September 1. It's an official day off at schools, and students participate in festive events, performances, and activities to honour and entertain their teachers. In Singapore, Teachers' Day is an official day off at schools. The date was chosen in 1959 to honour Dr. Lim Boon Keng, the first Education Minister, who emphasised the importance of teachers in shaping the nation. This date marks the start of the school year, prompting teachers to reflect on their vital role in the society at large. Students have a half-day off to participate in festive events on Teachers' Day. They put on performances to entertain and honour their teachers, creating a joyful and appreciative atmosphere.
Indonesia
National Teachers' Day in Indonesia is celebrated on November 25, coinciding with the birth of the Indonesian Teachers' Association (PGRI). It's a day to recognize and appreciate teachers' dedication and contributions to education. Teachers receive encouragement and support from the community, and their dedication to students is appreciated through various gestures and activities.
Vietnam
The Vietnamese Teachers' Day is celebrated on November 20. This date was chosen in 1982, to commemorate the founding of the Vietnam Teachers' Association (VTA) on November 20, 1946. The VTA is a non-governmental organisation that represents the interests of teachers in Vietnam. Schools often hold arts performances and parties to celebrate this day. Teachers' Day is a national holiday in Vietnam.
Chile
In Chile, Teachers' Day, known as Dia del Profesor is celebrated on October 16 to honour the founding of the Teachers' Association of Chile. Chile celebrates Teacher's Day on October 16 to honour the founding of the Colegio de Profesores de Chile in 1903. Originally called Día del Maestro in 1967, it was later renamed Día del Profesor and shifted to December 10 to commemorate poet Gabriela Mistral's Nobel Prize. In 1977, it moved back to October 16. Students present certificates, appreciation messages, poems, and drawings to their teachers as a token of gratitude.