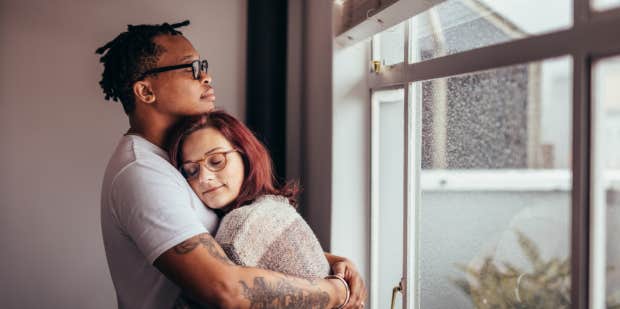 Four Chinese zodiac signs are luckiest in love in June 2023. Are you one of them? But first, here's the love message of the month for everyone. This might sound strange, but are you a stack of pancakes or the yummy fruits that make it even better? The best relationships have synergy and enhance the wonderful things about each person in the pair. Two stacks of pancakes would bore each other to death, while a bowl of fruits can be fun but not very memorable.
Also, love shouldn't feel like a burden, especially if it's long distance. Sometimes, the best thing you can do is admit you are not feeling it anymore and move on. You may feel like the villain for a while, but it's best for everyone in the long run. You cannot force feelings that aren't there anymore. It won't be right to you or the other person. Now let's focus on the four Chinese zodiac signs who are the luckiest in love in June.
The four zodiac signs luckiest in love this June, according to Chinese astrology:
1. Dog
(1934, 1946, 1958, 1970, 1982, 1994, 2006, 2018)
If you are single, dating apps will frustrate you this month. You will progress more in real life and have better luck in love. The main issue is the pool of potentials. Most of them don't have the right intentions as you, even if you aren't using Tinder. The color green will bring you luck in love this month. So if you have a date, wear something green. It doesn't have to be a monochromatic outfit. You can tie a green scarf around your neck or pin a four-leaf clover badge on your shirt.
If you are in a relationship and feel like your love is star-crossed, don't let go of each other. No matter how much your parents might oppose this union or your friends, they aren't the ones in the relationship. The two of you are. Only you can know what's really happening. Besides, some of them only object to this because the two of you belong to different socio-economic categories or have conflicting skin colors. If this is not your situation, but you are in a relationship, don't worry. The month will be pretty good for you. You don't need extra advice this time around.
2. Rooster
(1933, 1945, 1957, 1969, 1981, 1993, 2005, 2017)
If you are single, Rooster, you will feel lucky in love throughout your career. This can mean finding your person through your workplace or at a conference. It can also mean you meet a colleague's friend outside of work and feel attracted to them at a social event. Take it slow and easy, and things will progress smoothly for you. The color pink is lucky for you in love this month.
You have an important choice this month if you are in a relationship. You have been avoiding this for a while because you don't want conflict, but you need to address this soon, or there will be a conflict regardless. Some of you have been doing more household chores or taking on extra responsibilities than your partner. Or it's vice versa. Don't let this dynamic continue for too long. The overworked individual will burn out eventually, and the fact that their partner doesn't care enough to help them out or divide the roles equally will poison the relationship. "Happy wife, happy life" isn't just an adage. This message is not gender-specific.
3. Monkey
(1932, 1944, 1956, 1968, 1980, 1992, 2004, 2016)
Some of you may be dealing with a Rooster. Read their love horoscope as well if that's the case. Monkey, if you are single, you already have someone who is the right match for you. This can be a best friend or someone who likes you but is just as scared as you are to make the first move. How about giving them a single flower and seeing if they like it? A bunch of daisies or something simple is much better than a rose. Take it slow and easy.
If you are in a relationship, definitely read Rooster's message even if you are not involved with a Rooster. It will apply to a lot of you too. For others, you need to plan a vacation with your bae soon. Your relationship is on the verge of fraying otherwise because of one or both of your career responsibilities.
Related Stories From YourTango:
4. Horse
(1930, 1942, 1954, 1966, 1978, 1990, 2002, 2014)
If you are single, sports and physical activities with your friends will be lucky for you in love — especially paintballing or pool volleyball. Put yourself out there, and your luck will shine. How it will happen is being shrouded at the moment. You will catch someone's eye, or someone will catch yours. Then you can take it from there.
If you are in a relationship, arranging a potluck or a picnic will be lucky for your relationship this month. Doubts often fade away when you introduce each other to your friends and family. It feels more authentic that way. Plus, it protects you from giving your heart to the wrong person. Friends can be great at testing out red flags. Just make sure your friends aren't the jealous type.
Valeria Black is a tarot reader and astrology nerd with a dash of wicked humor on the side. Follow her on Instagram for more.