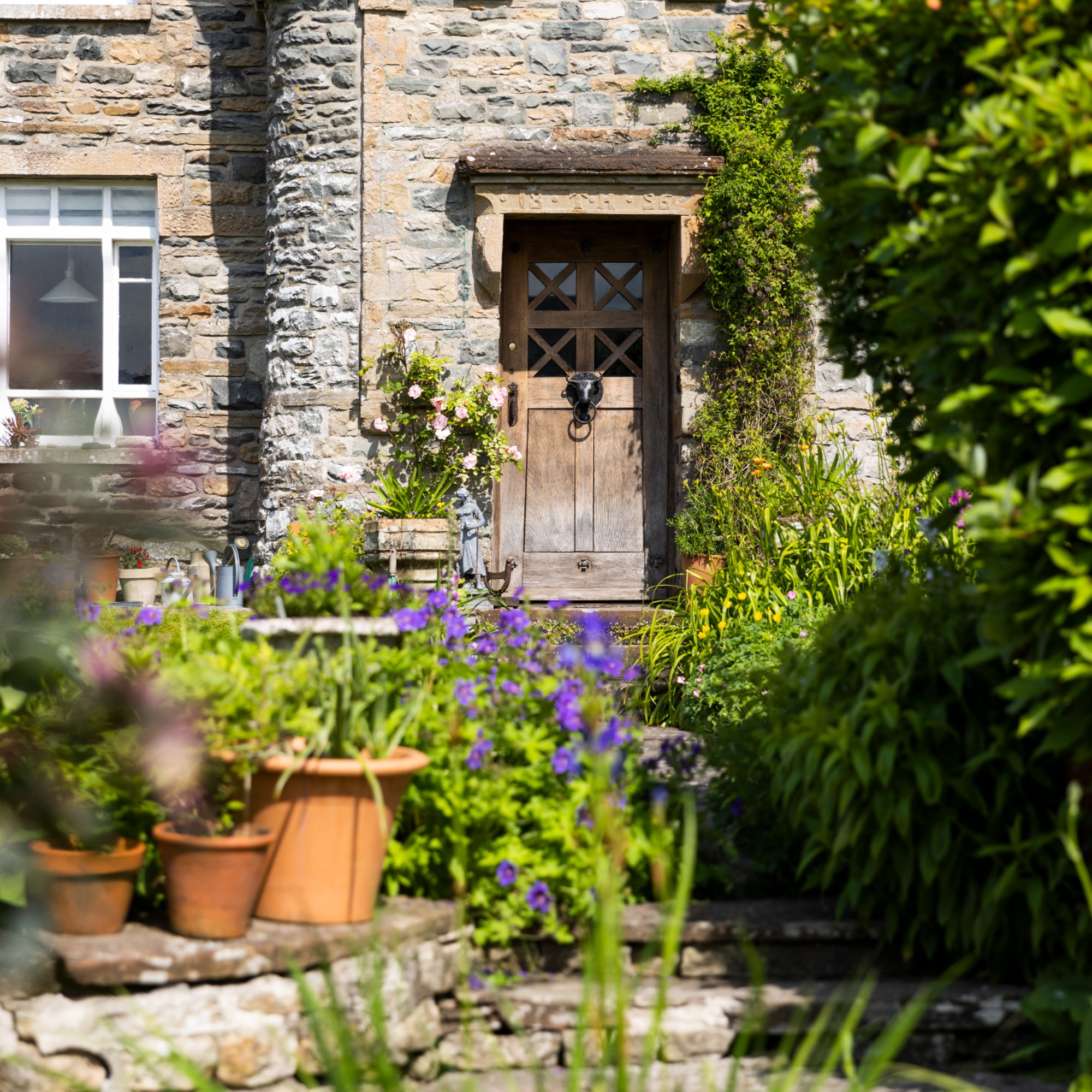 Gardening experts weigh in on this front garden idea gaining more popularity recently – and it's a garden trend that we think is perfectly in line with the onset of the RHS Chelsea Flower Show currently ongoing as we speak: a front garden vegetable patch.
If you have a small garden that lacks the space or sunlight to grow your own vegetables, fruits, and herbs at home, rest assured that it's not all doom and gloom because sometimes all you need is to switch things up – and it's as simple as taking your green thumb to the front garden instead.
Front garden vegetable patch
While some people instead opt to grow vegetables in pots on a windowsill or balcony, sometimes that simply doesn't itch the gardening craving you're after.
Founder of Oasis Garden Design and garden designer, Jacquie Felix Mitchell says: 'Vegetables need not be grown in the back garden or the allotment. You can grow them in front gardens too: on balconies, in pots, or in raised beds.'
Chiming in agreement, Chris Bonnett, founder of GardeningExpress.co.uk adds: 'The front garden can have better-growing conditions than the back and there's absolutely no reason why you can't use it as a veggie patch.'
Front garden vegetable patches aren't just a thing we plucked out of thin air either, as a relative of our Acting Content Director, Kayleigh Dray, explains that she opted to create a veggie patch in her front garden 'as it's south-facing and the plants do better out there than in the back.'
Kayleigh's relative says she has tomatoes, gooseberries, raspberries, potatoes, beans, peas, and companion flowers growing in her front garden – and we have to say, it's a small front garden idea that's sure to make a great first impression.
How to achieve your own front garden vegetable patch
As with any garden idea, planning is key – and Chris Bonnett shares some top factors to consider when planning a front garden vegetable patch.
1. Light
'Depending on how much light your front garden has, plant appropriate vegetable plants. Tomatoes need lots of light so if your garden is shady, they're not for you.'
2. Soil
'The soil type will determine what you plant and what will grow. Improve your soil by adding plenty of organic material such as compost.'
3. Make use of planters and hanging baskets
'If you have lots of planters, make good use of these, especially if you have concrete in your front garden. It's a quick and easy way to plant up some vegetables without having to remove all the hard landscaping.'
If you're growing strawberries or growing tomatoes, Chris reminds us to not forget that you can grow fruit and veg in hanging baskets too.
4. Planting
Chris finalises: 'Invest in some decent plants to get your veg patch off to a good start and think about companion planting. This is when you put plants that will help each other grow together.'
Where space is precious, Oasis Garden Design's Jacquie Felix Mitchell recommends considering using the 'Three Sisters' method.
Jacquie explains: 'This form of companion planting can confuse pests. For example, you can grow carrots and onions together, to distract carrot flies from the scent of the carrots they crave. Go up a level by planting runner beans to climb up decorative obelisks or bamboo tepees for a sculptural element.'
'Whatever you do, use the simple design elements of symmetry to make your front garden vegetable patch a thing of beauty. Surround the plot with a low-growing ornamental hedge or staples like marigolds, which attract pollinators into the space.'