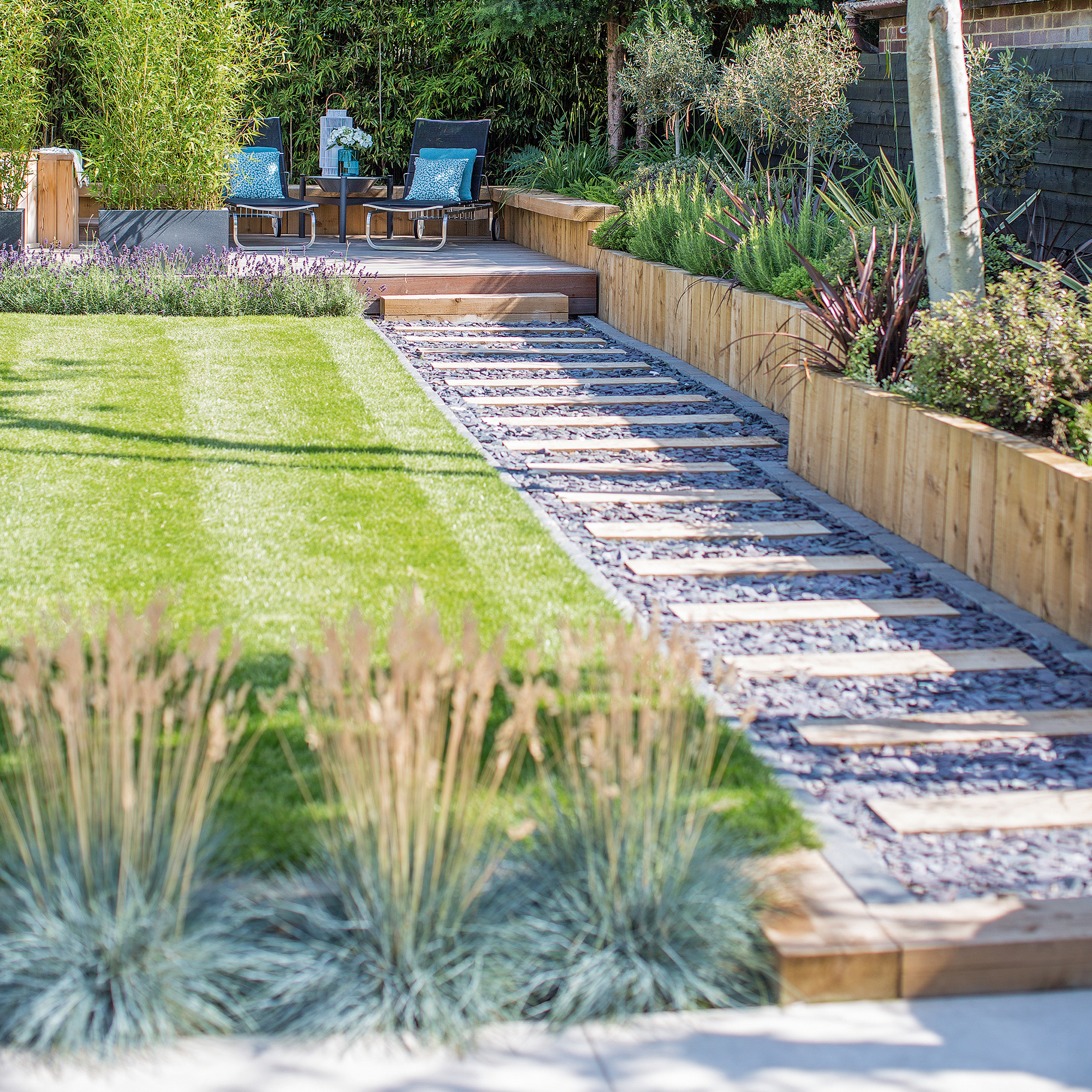 We're probably not alone when we say that we learn more from TikTok than we ever did at school. And it seems as though the genius minds within this app are constantly coming up with home hacks that completely change the way we see homeownership. The latest craze? Lawn care tips.
Over the past few years, gardening experts and novices alike have taken to the clock app to share their tips, tricks, and lawn ideas – but with so many videos and tips to choose from, it can be hard to know what works and what doesn't.
'With so much information online, it can be really easy to follow the wrong advice, which can increase the risk of damaging your lawn rather than improving it,' says Matt Adams, Lawn Feed Expert and Founder of The Relentless Gardener.
But this latest hack isn't one to add to the 'disaster' pile. With over 4 million views and rave reviews from people who have tried the hack themselves, this trick promises to restore your patchy grass and leave it looking greener than ever in less than a week – just in time for lawn feeding season.
The viral TikTok grass hack
The viral video, shared by @DabzNDawgs, shows them turning their dry, brown patches of grass into bright green sections that mesh perfectly into the rest of their lawn. Of course, after a particularly dry and hot few weeks in the UK, your grass might be suffering from the same ailments.
And as September and October are the perfect months to feed your lawn in preparation for winter, now seems like the opportune time to try this hack out yourself. But what do you need? Well, @DabzNDawgs managed to transform their lawn with just three things: water, grass seed, and toilet paper.
With these three items in tow, they mixed everything together in a large bucket, creating their own "mulch" that they then placed onto the brown patches of grass. After three days, they could visibly see the difference – and it's fair to say that they've stumbled upon something brilliant.
Matt happens to agree, too! The lawn feed expert says, 'There are plenty of lawn hacks that go viral, and this one you definitely want to save if you're looking to transform your patchy lawn.'
'Using toilet paper is actually a great affordable way to help the grass thrive, as it helps to bond the seeds and the soil together, protects it from bad weather and even adds extra nutrients into the lawn as it decomposes.'
Of course, it's important to note that you'll need to supervise your pets in the garden if you decide to go ahead and try this hack at home!
When should you feed your lawn?
If you ask us, this viral TikTok hack couldn't have come at a better time. After all, it's always a good idea to give your lawn some TLC before the winter months draw in, especially if you have stubborn patches that stand out like a store thumb.
You should spend some time getting rid of moss, collecting any fallen leaves, and moving any outdoor furniture off the grass. And, of course, feeding your grass should be one of your top jobs to do in the garden in September (or October).
'Autumn is definitely the best time to do this quick trick,' agrees Matt. 'The perfect weather is above ten degrees at night, and warmer in the day. Ideally, you need it to consistently rain and have some sun for two weeks, with no frost.'