<!–
–>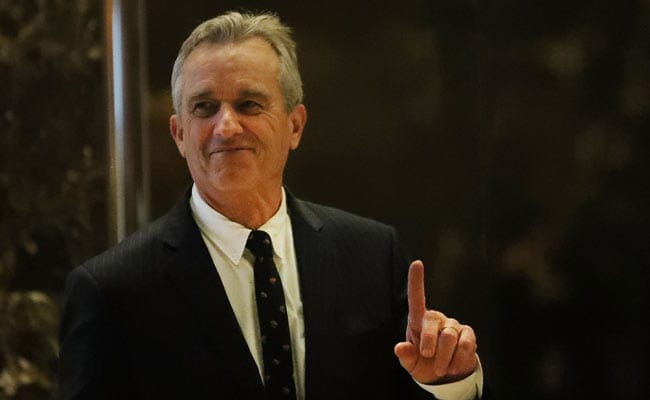 Twitter co-founder Jack Dorsey officially endorsed Democratic Party candidate Robert F. Kennedy Jr. for US President. On Sunday, he shared and commented on an interview clip from Fox News that read, "Robert F. Kennedy, Jr. argues he can beat Trump and DeSantis in 2024."
Quote-tweeting the clip, Mr. Dorsey wrote, ""He can and will".
He can and will https://t.co/zrKLc2BKhz

— jack (@jack) June 4, 2023
When a Twitter user asked him whether he was endorsing Mr. Kennedy or "just predicting", Mr Dorsey replied, "Both."
Both

— jack (@jack) June 4, 2023
Another user commented that the DNC would never allow Kennedy to become the Democratic nominee. "True but they seem to be more irrelevant by the day," Mr Dorsey replied.
According to the Independent, RFK Jr announced his bid for the Democratic presidential nomination in April and hit the campaign trail for the first time last week. At his campaign launch event in Massachusetts in April 2023, Mr. Kennedy vowed to end the deep political division in the United States by "telling the truth to the American people."
Notably, Mr Kennedy, an environmental lawyer, and known anti-vaccine endorser, is the nephew of former USA President John F. Kennedy. His father "RFK" served as attorney general under Democratic President John F Kennedy and later as a US senator from New York. He is married to famous actress Cheryl Hines – known for her role in the sitcom Curb Your Enthusiasm.
RFK Jr worked for decades as an environmental lawyer but has been known since 2005 for promoting conspiracy theories about vaccines, notably linking them to the development of autism. In 2021, Instagram blocked him from the social media network for spreading misinformation about Covid-19 and vaccines.
However, on Sunday, Instagram restored his account. "As he is now an active candidate for president of the United States, we have restored access to Robert F. Kennedy, Jr.'s, Instagram account," Andy Stone, a spokesperson for Instagram's parent company Meta said in a statement.
In the latest Fox News national poll in the 2024 Democratic presidential nomination race, Mr Kennedy is shown to have 16% support while current USA President and fellow Democrat Joe Biden stands at 62%.