Twitter Reactions: Tributes Pour In For Yashpal Sharma Following His Sudden Demise Due To Cardiac Arrest
On a day when Indian cricket is celebrating the 19th anniversary of the NatWest Trophy triumph, it lost one of its 1983 World Cup heroes as former cricketer Yashpal Sharma passed away due to a massive cardiac arrest on Tuesday morning.
Born on August 11, 1954, the 66-year-old Yashpal Sharma will always be remembered as a gutsy and flamboyant cricketer and someone who played an extremely crucial role in the historic 1983 World Cup triumph.
Sharma made his Test debut against England in 1979 after having scored truckloads in domestic cricket. He smashed 884 runs at an average of 58.93 in three of the four Tests he played in that series.
The right-handed middle-order batsman went on to feature in 37 Test matches in which he scored 1606 runs at an average of just over 33 with nine fifties and a couple of hundreds.
Yashpal Sharma passes away due to heart attack. Was Player of the Match when India beat WI in the 1st match of '83 WC. Scored 89 in that game.Hit 61 in SF v Eng. Grew up listening about his partnership with G Viswanath in Chennai (1981-82) where they batted the entire day. RIP 🙏

— Sarang Bhalerao (@bhaleraosarang) July 13, 2021
But it was his exploits in the 1983 World Cup that Yashpal Sharma will be forever remembered for.
The right-hander played a substantial role in India's victories over the West Indies in the league stage and then against England in the semi-final.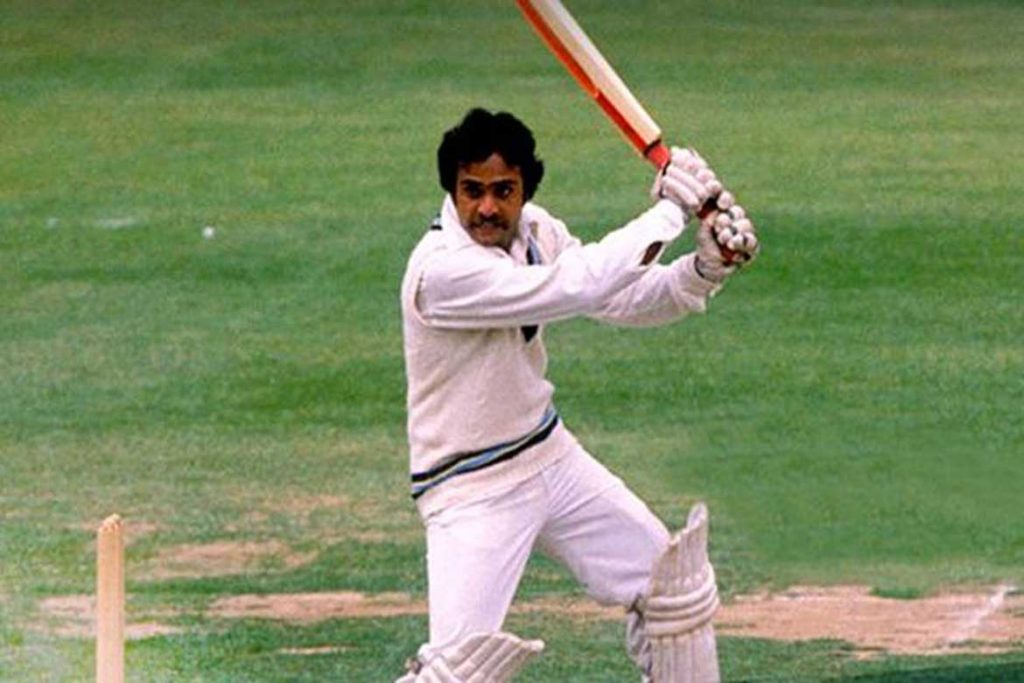 While he scored 89 in the game against the mighty West Indies, he top-scored with a 115-ball 61 in the semi-final which also included a couple of audacious sixes; ones that a vintage Indian cricket fan will never forget.
As far as his exploits in domestic cricket are concerned, Sharma racked up as many as 8933 runs in 193 FC matches at an average of 44.88 including 46 fifties and 21 tons and the highest score of 201*.
Sharma continued to pursue administrative roles with the BCCI, Punjab, and Haryana state Associations after his playing career got over. He was also a regular figure on new channels as a cricket analyst.
Needless to say, there has been an outpouring of emotions on Twitter following the sudden demise of Yashpal Sharma.
Here's how Twitter reacted to Yashpal Sharma's demise-
Shocked and deeply pained by the demise of Yashpal Sharma ji. Have fond memories of watching him bat during the 1983 World Cup. His contribution to Indian cricket shall always be remembered.

My sincere condolences to the entire Sharma family. pic.twitter.com/WBQ6ng2x8I

— Sachin Tendulkar (@sachin_rt) July 13, 2021
Shocked and pained to learn about the sudden demise of Shri Yashpal Sharma. He will always be remembered for his knock of 89 runs against West Indies, which provided impetus to India's world cup journey in 1983 and his overall contribution for #TeamIndia.

— Jay Shah (@JayShah) July 13, 2021
Saddened by the passing away of ace cricketer & 1983 World Cup winning member Sh Yashpal Sharma.

He had an illustrious career & was India's second-highest run getter at the 1983 World Cup. He was also an umpire and national selector. His contribution won't be forgotten.

ॐ शांति pic.twitter.com/fhra6UcngV

— Anurag Thakur (@ianuragthakur) July 13, 2021
प्रख्यात क्रिकेट खिलाड़ी तथा 1983 की विश्व कप विजेता भारतीय क्रिकेट टीम के सदस्य श्री यशपाल शर्मा जी का निधन अत्यंत दुःखद है।

प्रभु श्री राम से प्रार्थना है कि दिवंगत आत्मा को अपने श्री चरणों में स्थान व शोकाकुल परिजनों को यह अथाह दुःख सहन करने की शक्ति प्रदान करें।

ॐ शांति!

— Yogi Adityanath (@myogiadityanath) July 13, 2021
Saddened to learn about the passing away of #YashpalSharma ji. He was one of the heroes of India's 1983 cricket World Cup win.

Heartfelt condolences to his family members & admirers.

ॐ शांति। pic.twitter.com/LMVL7CKMaJ

— Col Rajyavardhan Rathore (@Ra_THORe) July 13, 2021
Shocking to hear about the passing of Yashpal sharma. One of the heroes of our first World Cup win. Condolences to his family and friends.

— Anil Kumble (@anilkumble1074) July 13, 2021
So sorry to hear about #YashpalSharma Paaji 's passing away, one of the heroes of our 1983 WC win. Heartfelt condolences. Om Shanti. pic.twitter.com/Toh3wLHNAw

— Virender Sehwag (@virendersehwag) July 13, 2021
Shocked to hear about the passing away of a World Cup winner, Yashpal Sharma ji ! He served as an Indian selector too. Condolences to his family.

— Irfan Pathan (@IrfanPathan) July 13, 2021
We miss you Paaji 🙏 very loving & joyful test cricketer Sri Yashpal Sharma's passing away, we have sadly witnessed the first demise from India's triumphant 1983 World Cup winning squad, my condolences to his family & friends. Om Shanthi OM @BCCI @vijaylokapally pic.twitter.com/Y9eDnQzajn

— Sunil Joshi | ಸುನಿಲ್ ಜೋಶಿ (@SunilJoshi_Spin) July 13, 2021
Heartbreaking news of the passing of Yash paji…sending sincere condolences to the family. Thoughts and prayers. R.I.P.
Om Shanti 🙌

— Wear a Mask. Stay Safe, India (@cricketaakash) July 13, 2021
Disheartened to hear about sudden demise of YashpajI…a World Cup winner…..My condolences to the family 🙏🏻 #YashpalSharma

— parthiv patel (@parthiv9) July 13, 2021
Shocked to here demise of #yashpalsharma pahjii
Heartfelt condolences to his family pic.twitter.com/LQEfRcD4Rp

— Munaf Patel (@munafpa99881129) July 13, 2021
Heartbreaking to learn about the passing away of 1983 World Cup winner #YashpalSharma .
My heartfelt condolences to his family and friends.
Pray that his soul attain Sadgati. Om Shanti pic.twitter.com/Cz0URjCTjY

— Venkatesh Prasad (@venkateshprasad) July 13, 2021
The 1983 WC winner Yashpal Sharma sir was a bundle of energy. It's heartbreaking to learn that he is no more. Rest in peace, sir. My thoughts and prayers with his family #YashpalSharma pic.twitter.com/sPNeqtvBOm

— ದೊಡ್ಡ ಗಣೇಶ್ | Dodda Ganesh (@doddaganesha) July 13, 2021
Former cricketer and member of India's 1983 cricket World Cup winning squad #YashpalSharma died of heart attack this morning. He was 66. pic.twitter.com/b6lR1YSs6f

— Sonal Kalra 🇮🇳 (@sonalkalra) July 13, 2021
1983 Cricket World Cup hero #YashpalSharma has passed away today's morning!

Rest in peace sir, Yashpal Sharma 🙏

Here's his best performance in #CricketWorldCup1983 semi-final against England!#TeamIndia #Championpic.twitter.com/JCPmATFIY8

— Subrata Biswas 🇮🇳 #MSDhoni #TeamIndia (@CricCrazySubs) July 13, 2021
It is very sad to hear about the Former explosive batsman and a Member of the 1983 World Cup winning Indian cricket team Shri #YashpalSharma passed Away .May his soul rest in peace 🙏 pic.twitter.com/ZqiUqOktuh

— Anup Jalota (@anupjalota) July 13, 2021
Saddened to know about the demise of Former Indian cricketer Shri #YashpalSharma ji. He was a member of the Indian team that won the 1983 Cricket World Cup.

My deepest condolences with the family in this hour of grief.

Om Shanti🙏 pic.twitter.com/H0t5l0FzEi

— Harsh Sanghavi (@sanghaviharsh) July 13, 2021
Saddened to hear of the untimely demise of Shri Yashpal Sharma ji. His performances in the 1983 World Cup, services to the nation as a national selector & unyielding nature in the face of insurmountable odds will forever inspire us.#YashpalSharma #RIP

— Yashwant Jadhav – यशवंत जाधव (@iYashwantJadhav) July 13, 2021
Among the Heroes of the WorldCup Campaign in 1983. Om Shanthi – Yashpal Sharma @cricyashpal May your soul attain Satgathi https://t.co/ws1GXTSgk3

— Balasubramaniam M (@mbala68) July 13, 2021
Deeply Saddened to hear about Yashpal Sharma Sir's demise. He was lion hearted cricketer and India's Second highest scorer in 1983 world cup.
240 runs (8 innings , 34.28 avg).
Specialist of "Badam Shot".
You will be missed Sir .
Rest in peace 🙏🏻#YashpalSharma pic.twitter.com/gDhLh8xxOY

— RJ ALOK (@OYERJALOK) July 13, 2021
If current Indian batsmen are celebrated for their audacity, it was Yashpal Sharma who set the trend with his 2 audacious sixes in the 1983 World Cup semi. Making room & launching Paul Allott over long off. Walking across & whipping Bob Willis over deep backward square leg #RIP

— Bharat Sundaresan (@beastieboy07) July 13, 2021
1977 Duleep Trophy SF – Yashpal Sharma playing for North Zone made a strokefull 173 against a world class South Zone bowling attack which had Prassana, Chandra Shekhar, Venkat and Abid Ali and guided his team to victory. pic.twitter.com/IFuDzvB0TA

— Arnab Bhattacharyya (@TheBongGunner) July 13, 2021
So long, Yashpal Sharma. You're in my earliest memories of watching India play.

— Gaurav Sethi (@BoredCricket) July 13, 2021
Om Shanti Yashpal Sharma sir! Never saw you play but always loved your insight on the game on TV.

Gone too soon 🙏

— यश 🇮🇳 (@im_yash2307) July 13, 2021
We've lost Yashpal Sharma from our fabled 1983 team. A lion hearted cricketer, his 89 in that first match against the West Indies set the tone for the tournament. And his 61 against England in the semis was vital.

— Joy Bhattacharjya (@joybhattacharj) July 13, 2021
Oh dear, so sorry to hear of the death of Yashpal Sharma who played such a big part in one of Indian cricket's most glorious hours #WorldCup1983. Too early to go. Condolences to his family.

— Harsha Bhogle (@bhogleharsha) July 13, 2021