Will Get An Idea Of What Scores Are Going To Be For The T20 World Cup By Watching The IPL: Mark Boucher
South Africa head coach Mark Boucher was a proud man as the Proteas clinched the five-match T20 series against the West Indies, the current T20 champions. South Africa completed a successful tour of the West Indies, winning the Test series comprehensively before reigning supreme in the shortest format. Meanwhile, Mark Boucher is reliant on the second phase of IPL 2021 in the UAE to get an idea about the scores in the T20 World Cup after the extravaganza.
The five-match T20 series between the West Indies and South Africa was not a high-scoring series as it produced first innings total in the range of 160-170s. The first game was the only fixture where a score had been chased down, while South Africa's wily spinners enabled them to exploit the conditions better than the home side. George Linde and Tabraiz Shamsi were highly effective in keeping down the explosive West Indian batsmen.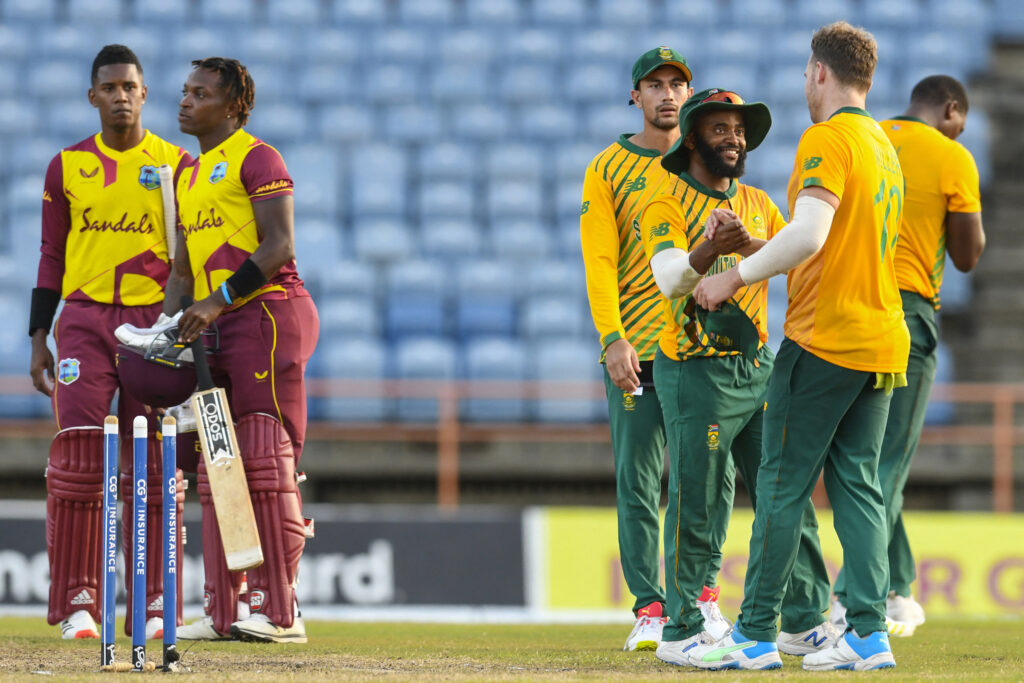 Mark Boucher stated that the conditions should be the same in the UAE as they faced in the West Indies as the wickets would be dry. The 44-year old warned that the tracks would not support high scores, unlike in South Africa and batsmen need to be skilful.
"We are probably going to be playing in conditions like this in the UAE. The wickets after the IPL are going to be a bit dry. It's not the same as we're used to back in South Africa where you can go out and bash your way to 180 to 200 runs. You've got to be skillful here; you've got to be smart," Boucher said as quoted by Times Now.
It's going to be tough to bat on especially at the back end, like we saw here: Mark Boucher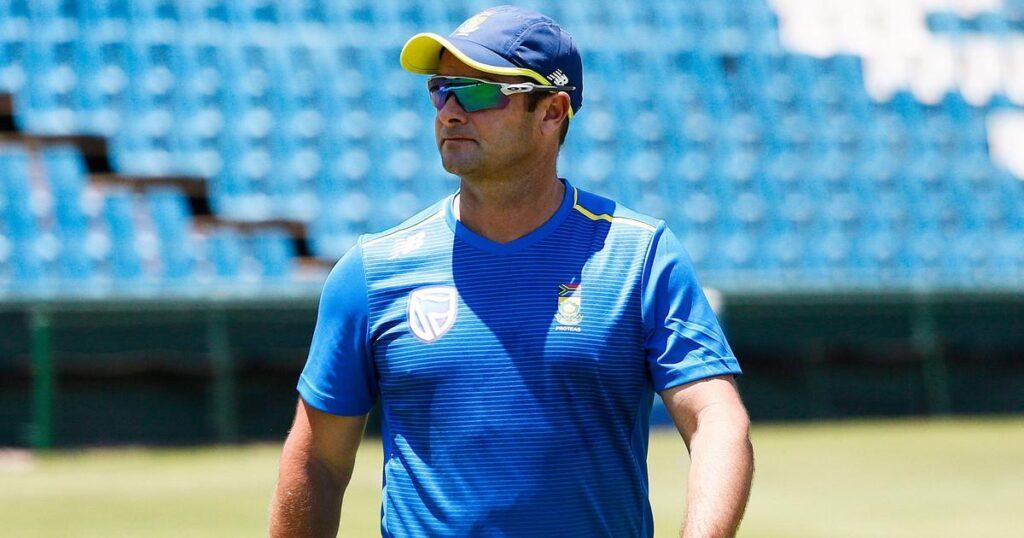 Mark Boucher further highlighted that death-overs batting would not be comfortable in the UAE and said they would see how IPL pans out to assess how the wickets behave. The 147-Test veteran expects the spinners to play a significant role and want all the players to be in top gear in the coming months.
"It's going to be tough to bat on especially at the back end, like we saw here. We will have an idea of what scores are going to be by watching the IPL and then taking a look and assess how the wickets are playing during the beginning part of the World Cup. I suspect spinners will play a massive role. If we can get all the guys firing on all cylinders, we've got an idea of what could be our strongest line-up and once that happens, then you end up finding an extra 15-20 runs which, in these conditions it becomes a very difficult total to face, especially when it's so dry," he added.
Also Read: 3 Mistakes Which Virat Kohli Shouldn't Repeat In The England Test Series To Avoid A Whitewash